Joined

27 July 2012
Messages

2,006
Following on from here:
http://www.horseandhound.co.uk/foru...nge-going-barefoot-just-checking-a-few-things
Where you'll find a few pics - pretty hopeless ones, so am hoping yesterday's efforts are an improvement.
To recap:
15.1 hh 15 yo Connie, ex broodmare, brought back into work in 2013. Brought her oop norf with me on 1st Jan. Was reshod first week Feb (previous owner was a leave them on until they fall off type, and she would be not quite sound on this strategy after about 10 weeks). Shoes came off on 19 March as I was very unhappy - she was looking more and more camped under behind.
Fed: 2/3 Stubbs scoop A&P Fast Fibre with 25ml Riaflex Complete and 75ml (58g) Progressive Earth Pro Hoof. Soaked haylage in stable at night. Out all day on sparse grass (overgrazed with sheep to assist). She's a VERY good doer, but am pleased to note she hasn't been 'cresty' since I started soaking her haylage.
She has been very, very footy but we have persevered, building up to 25 mins on the road. I started off riding her in the sand school but she wasn't happy so she's just done the road work for the two weeks. She has to walk over a stony track to get to her field. By day 12 she started to feel comfortable but she had some unsoaked haylage on Friday night and boy did we notice it on Saturday. I rode her in the school on Sunday and she felt quite good - but we seem to have thrown up a whole load of mechanical issues by removing her shoes. She's a bit stiff through her hocks, particularly her off hind, but this wears off. I have just started lunging her as she needs to do some exercise, so got a good chance to have a look at this. Any way, her boots should arrive this week but in the meantime, with your guidance, we'll keep going.
OFF FORE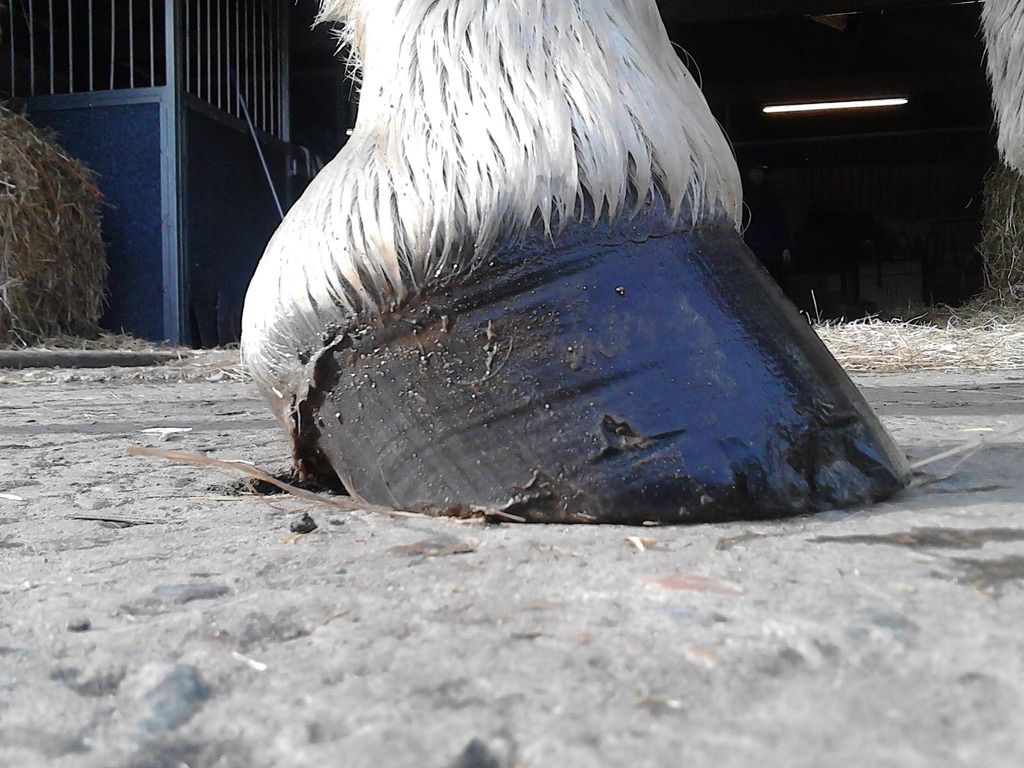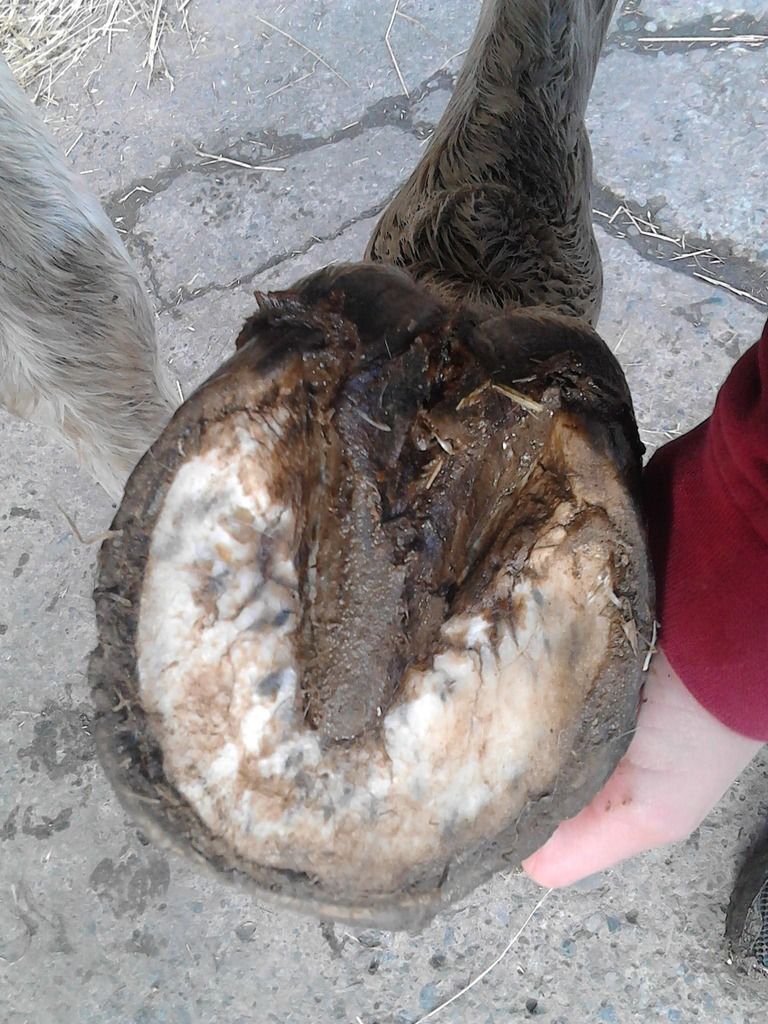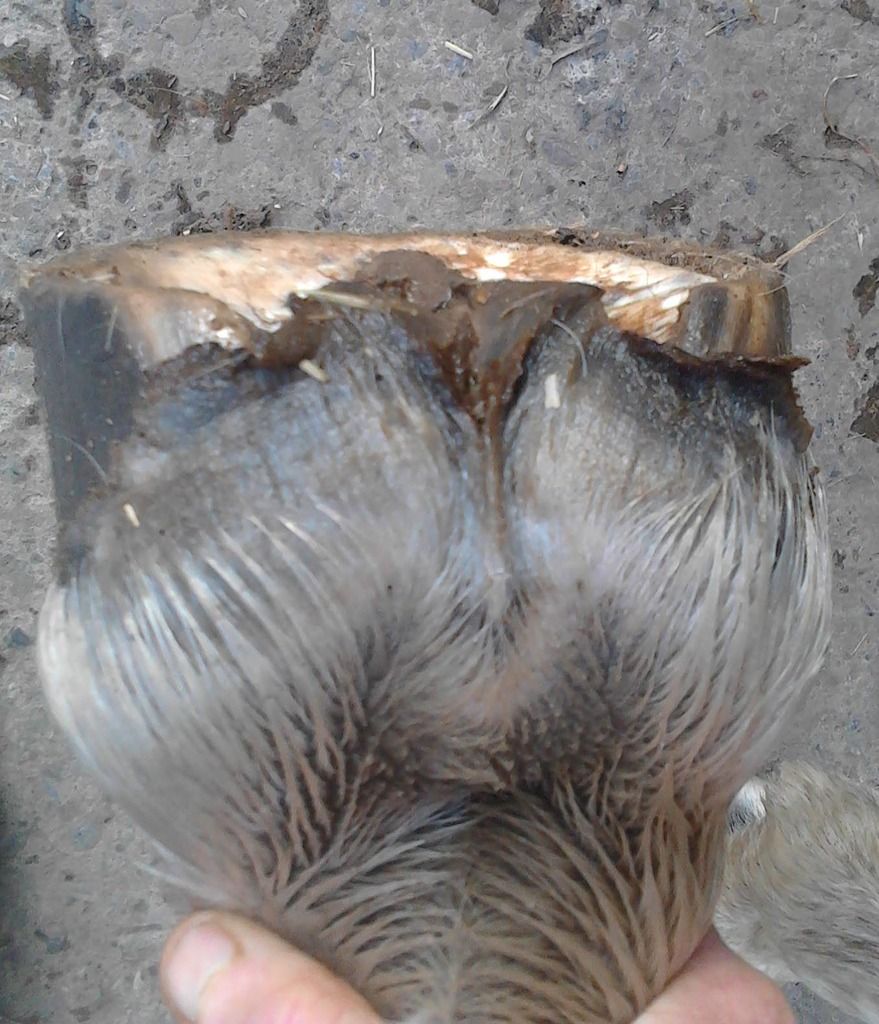 OFF HIND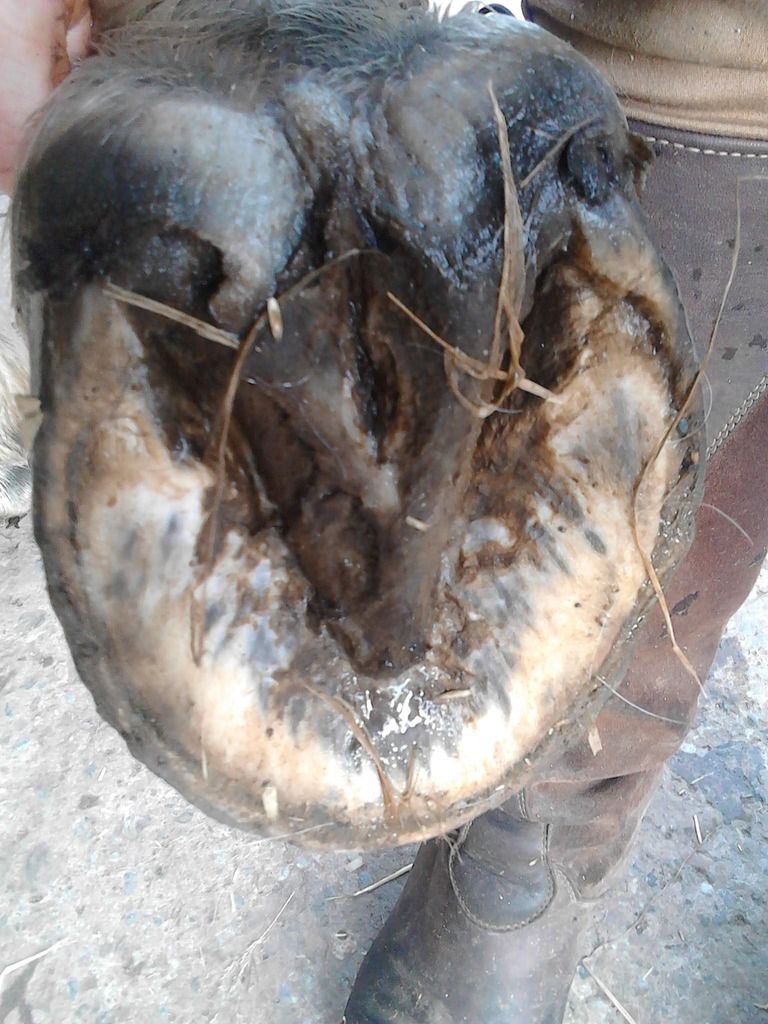 NEAR FORE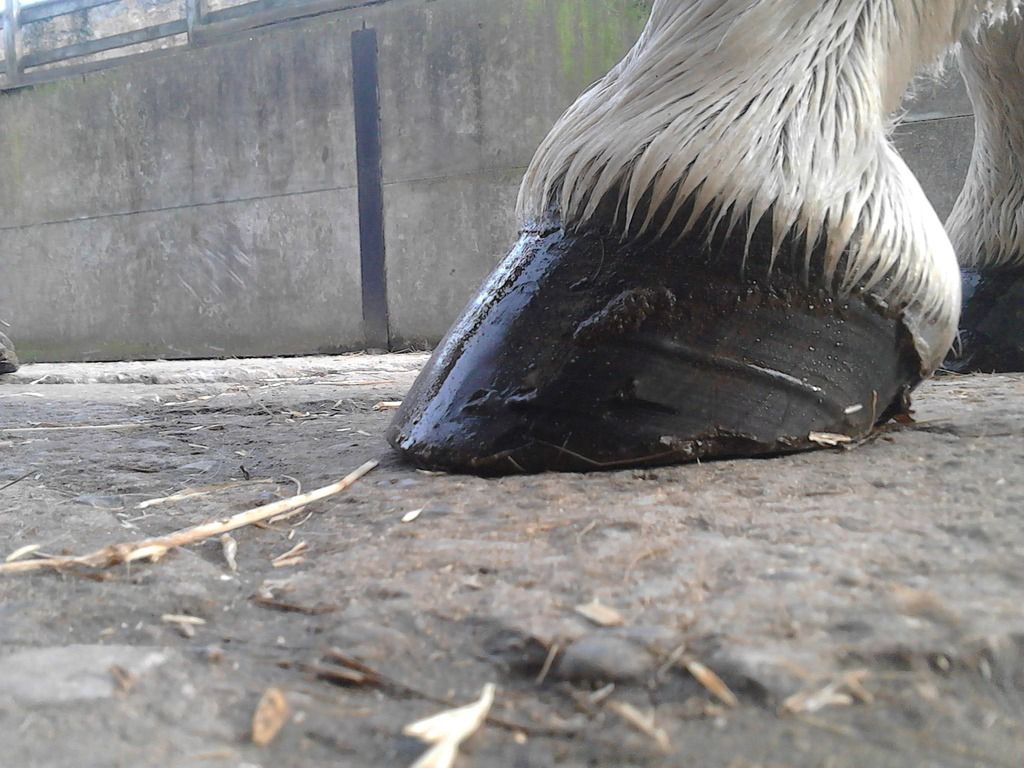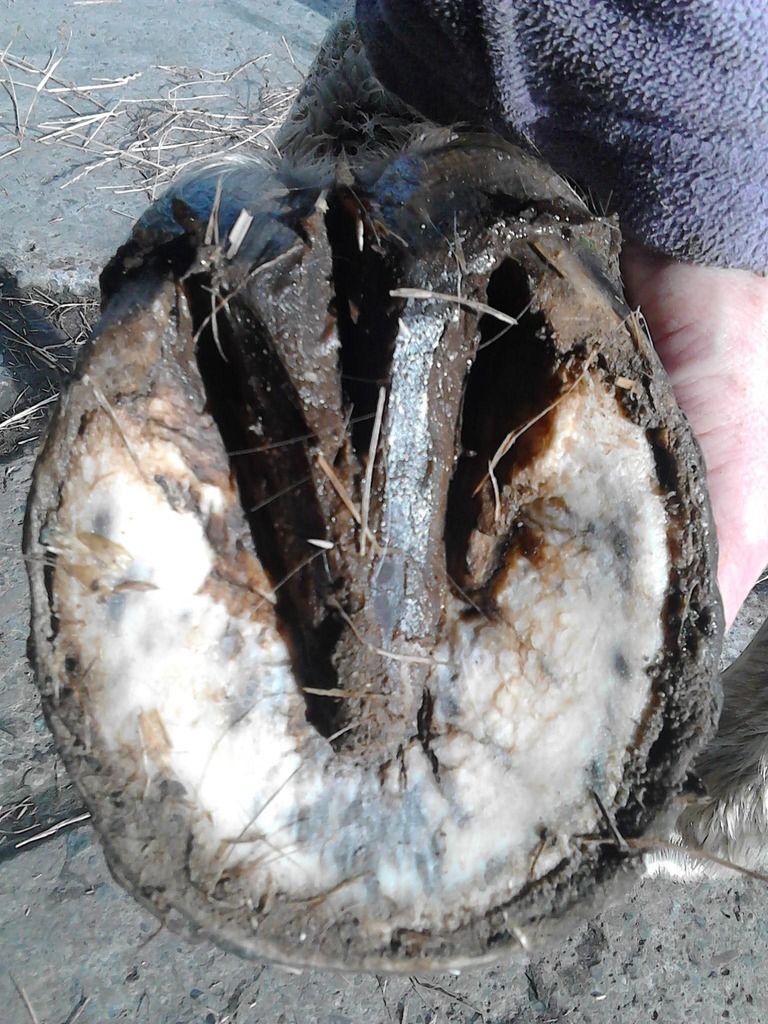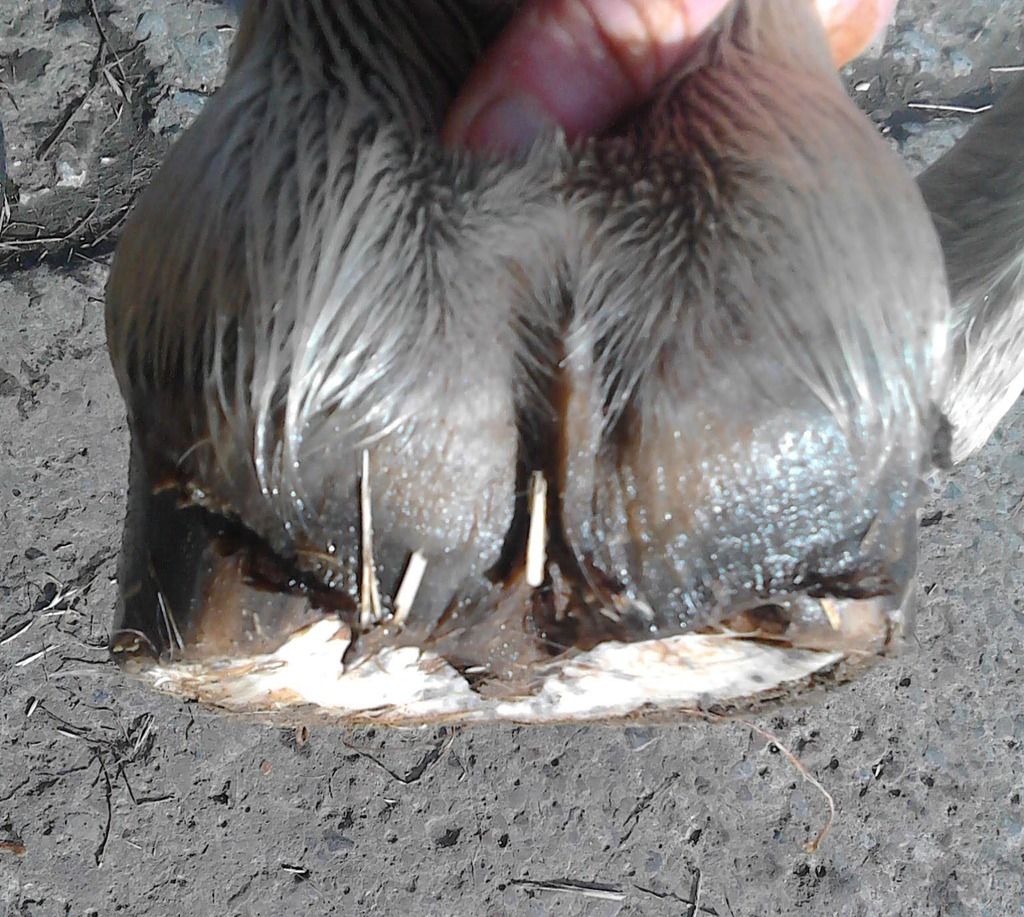 NEAR HIND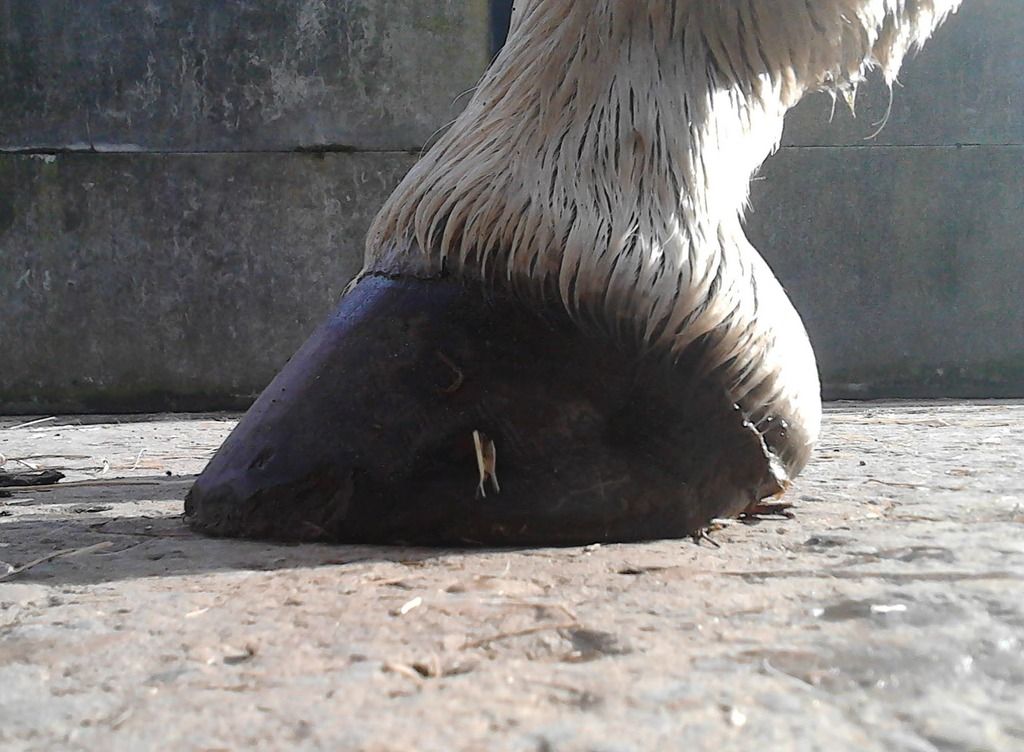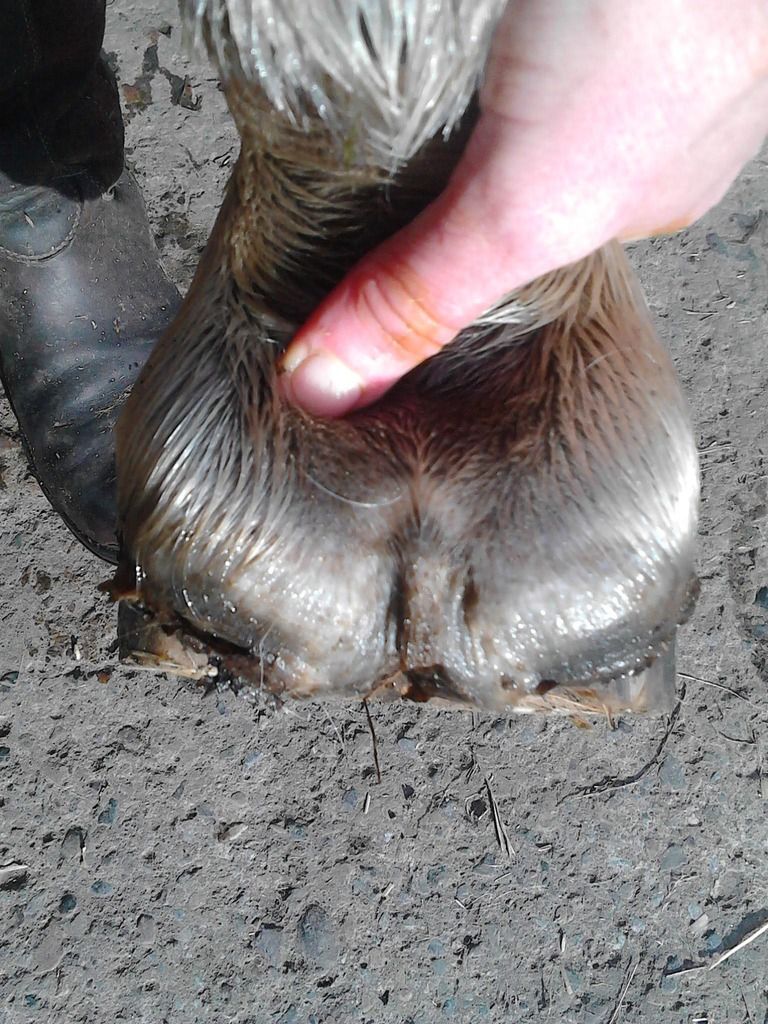 Thank you!