Joined

31 July 2009
Messages

4,632
Location
Following on from out BE100 debut last Tuesday at BCA we decided to hit the ground running (rather than my normal way - arse first) and had entered Little Downham today.
Start times came through on Thursday and we kicked off with an 8.54 Dressage. Nice early start, except we had a two hour drive to get there :frown3: Alarm went off at 4.30am which isn't much earlier than normal but even so..... Hubby said surely the organisers should take into account how far people have to travel - donut :rolleyes3:
Even Bracken didn't raise her head
[/URL]
But could be more to do with the fact she's over 15 and selectively deaf ?
Now my only previous visit there before was about 100 years ago and from what I could remember it was a lovely straight forward xc, obviously things have changed............Quite a few technical fences and combinations and a few big meaty fences. Cue a visit to a very wobbly Porta loo with no loo roll..... a couple of times (prepared after the first time :wink3
Went over to warm up for Dressage and she started off working well but then decided that bouncing up and down on the spot was more exciting. She hasn't done this before so I immediately panicked incase her back was out, she'd twisted a shoe, her saddle suddenly didn't fit, her bridle doesn't fit. Just the usual irrational non sensical panic :biggrin3:
I told her to grow up and stop being a chav to which she promptly went up to the arena and spooked at the boards, tripped over the M marker and threw her head up just in front of the judge :rolleyes3: luckily before the judge rang the bell.
Anyway, I thought the test went well all things considered, I came out pleased. Couple of silly errors on my behalf but nothing to beat myself up over. I found myself blocking her in the warm up so to make sure I softened my hands throughout the test I kept saying for some bizarre reason 'milk the goat' :redface3:
Try saying it some time - it's the perfect tempo for opening and closing fingers..........
Test here if you want to lose 3 minutes of your life you'll never get back....
http://youtu.be/J-B7OzP6z0g
Watched a few Show jump. Quite a few poles rolling as a bit undulating. Didn't walk the course, my new tactic (discussed with Nick) Went in and got to number 7 and thought 'blimey I'm clear so far only two more to go'. So of course I just abandoned her and had the last two down :mad3: I was cross with myself for letting her down. But on the plus side that's the first course she's done on grass and coped very well. It didn't help that just as I started the announcer said I had a Dressage score of 39 ! Felt better than that but that's life.
Round here, watch through half closed eyes after fence 7. It looks better that way :wink3:
http://youtu.be/3pxlF14LXhs
Now the good bit.
Decided that we'd push on a bit more for the time to see how she responded and boy did she respond.
She was flippin awesome. I let her down a few times and she got me out the doo-doo.
Fence 14 was an open ditch to a palisade with a black flag so we did the black flag. We've not done that type of fence before and have all winter to practice. I certainly wasn't going to scare her as I was more scared of it than she would of been.
Had a stop at the last but one, the first part going into the water. I know she stopped because I didn't use my leg. I was to busy thinking don't over jump as it's down into water that had the sun glaring off it as I was more concerned about riding forward into the water. It was the smallest fence on the course - typical :rolleyes3: so apart from the lack of my leg maybe the shadows over the fence ? Maybe the change of surface before the fence as loads of sand to cover the road ? She doesn't like a loose surface that moves. But it's all a process of learning from my mistakes.
We've done 4 BE's this year, 2 90's and 2 100's and an unaffiliated 90 at Aston le Walls and had only two stops xc - both my fault so can't grumble. We've got the winter to sort out our inability to leave every pole up in the SJ arena then next year we'll register as been on tickets this year :biggrin3:
Headcam of XC here. You'll hear a couple of screams from where she jumped big or I got left behind but I managed to speak less - probably because we were going so fast :biggrin3:
http://youtu.be/EeqM9tLqtfw
Sorted J out and went for a mooch and had a quick peek at the score board. We had 11.4 time penalties for the xc so with both a stop and a black flag alternative our time was pretty good and shows she can certainly make the time. Then started looking a bit closer. My eyes were like saucers by the time we'd counted, recounted, double recounted - we ended up 11th :biggrin3: :biggrin3:
Myrtle nearly had to drive home as we were in shock :smile3: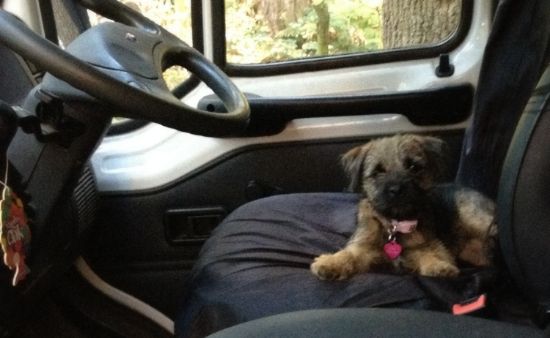 [/URL]
So lots of positives and who knows, this time next year I could be reporting on our first Novice ?
Well done if you got this far. I'm off to bed zzzzzzzz
Last edited: