Joined

14 September 2011
Messages

448
Location
Hi everyone,
A bit update from me... most of it good, but got a big one to drop too...
A year and six months ago, I lost Four Seasons... due to botulism. A one-in-a-million chance... I was devastated. He died together with 8 other horses from the stable, only 3 survived (all older horses, the younger ones, aged 3 to 8 didn't survive). Apparently, there had been a mouse wrapped in with the haylage, which by chance carried the bacteria and with the temperatures rising to 28 degrees for multiple weeks in June... it was the perfect atmosphere for the bacteria to develop. He was diagnosed with botulism on Monday afternoon, just like the other horses... he died Tuesday morning at 7... the others followed on Tuesday and Wednesday.
I'll never forget my amazing, loving, showstopper of a horse... As he was homebred and his mother died two years ago, he was my whole life. So when he died, I fell into a depression. Took me over a year to get over and till this day, it still hurts a lot. I would do anything to get him back... he suffered a horrible death and that's something I will never be able to forgive myself..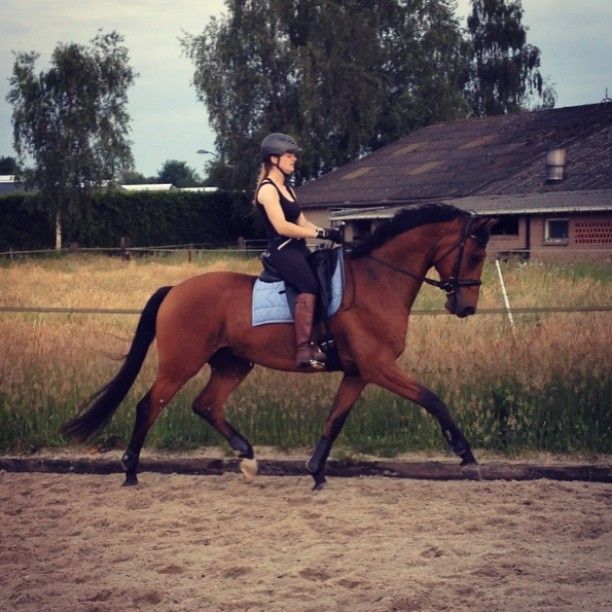 Onto happier news....
When scrolling through Facebook of July 2015 (just after Four had died), I saw Elena for sale, a 6-year-old black mare, very green, only been broken in a month. Didn't think much of her then, other than "pretty mare". Later that day, she popped up again on an ad... So decided to check her out. I was pretty curious and ended up ringing the stable to go and look at her. Who knew 5 days later, when I went to look... that she would be mine that same day and even back at my stables the day after...
Trying her out
The day after, mine!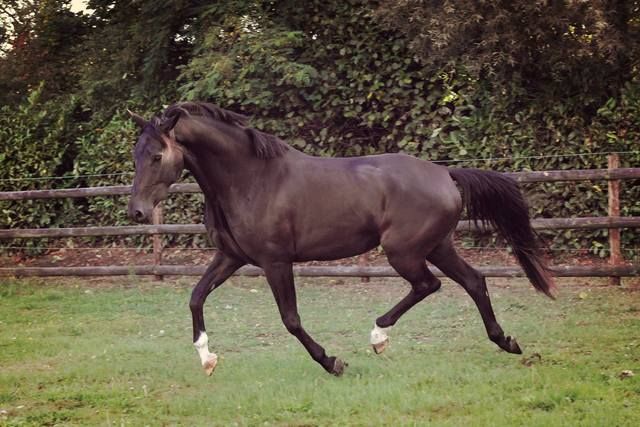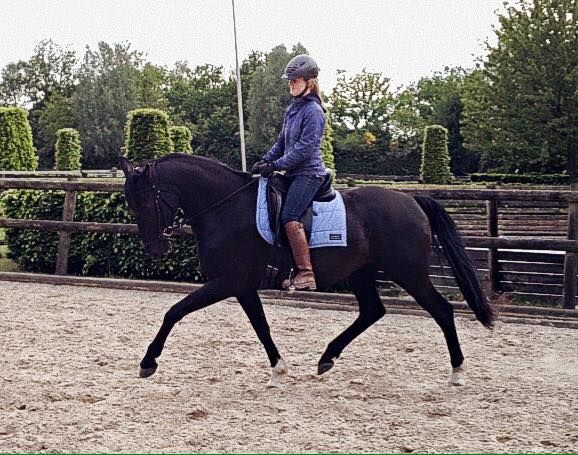 Together with my other mare Breitlingh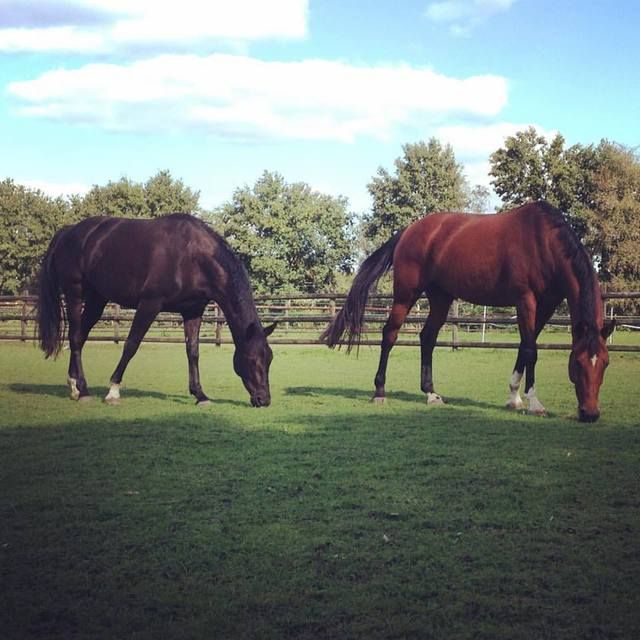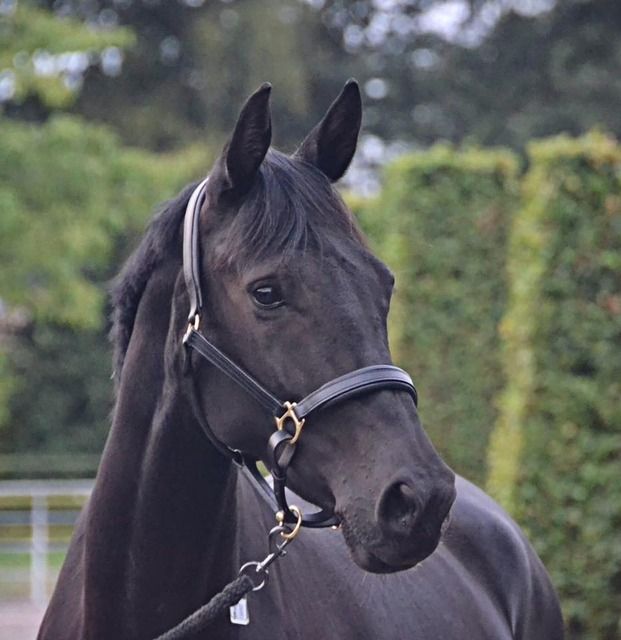 Just recently I started competing her at novice level, as she has 0 experience and is still pretty green. She's also pretty special to ride, good and bad. She's very talented, but I need to hand in a letter of approval to her about 2 months before I actually ask the thing I want her to do on that day. Mares....
First comp we came 2nd and 4th, surprisingly, as she had outbursts in both tests which meant she would all of a sudden spit her dummy out and stamp her front legs... whoops! Second and third went much better, we got firsts and seconds, with whopping percentages. Starting to train towards a higher level now, need her to gain more strength and more consistency.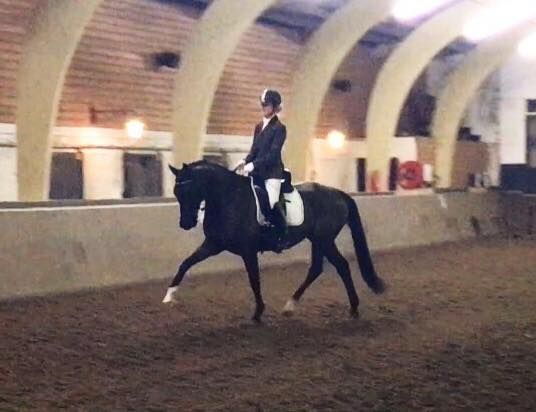 Vid of her extented trot (work in progress)
https://www.facebook.com/philippa.waterstreet/posts/1356143404428059
And not to forget my other mare, Breitlingh. We'll be competing sometime in March for the first time in a couple of years, very excited to get her out and about again!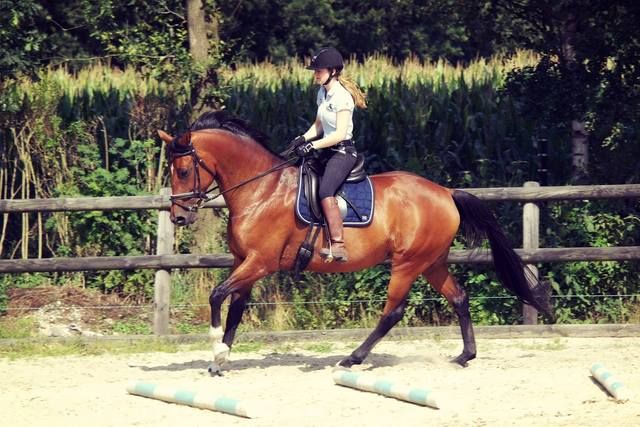 The past two years I was working for Stal Tops, a big international showjumping stable, as a groom/rider. Gained so much experience there, really enjoyed my job. I got the opportunity to work as a showgroom for a big international dressage stable, which I have taken and I'm going to work for them from the 14th of February. Very excited!
Cause I can, here are two shots of my previous stable, Stal Tops, that I took. Very much eye candy! This is one of the geldings, Unreachable.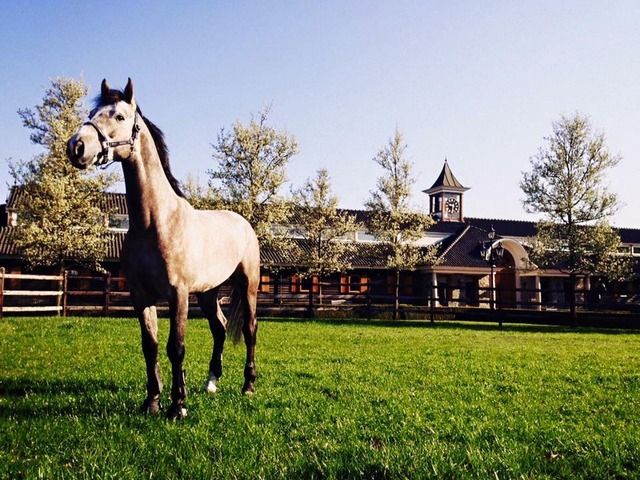 On Breitlingh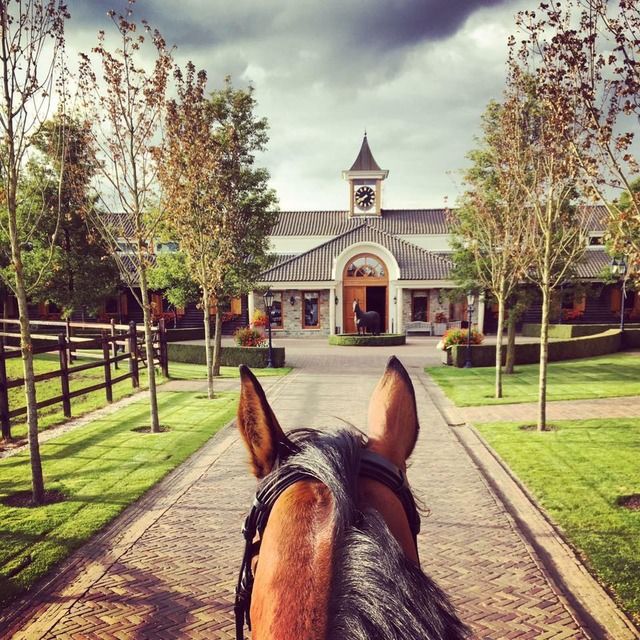 Will seriously try to keep updating more this time!