Joined

14 September 2011
Messages

448
Location
I haven't been on for ages as been very very busy..... one week of Aachen, two days rest and then straight away on holiday to Gran Canaria, wasn't really a punishment.
So, I don't think any of you know, but I am a groom of Koos de Ronde. Koos is an international four-in-hand driver for Holland. I went to CHIO Aachen with him. Who doens't know about CHIO Aachen? Europe's biggest horse event! Driving, Showjumping, Dressage, Eventing and Vaulting all together! A week filled of horsey competitions at top level..... thats the life.
As a groom of a four-in-hand driver, I had to take care of 5 horses. But no, Koos made it extra fun for me..... I had to take care of 10 horses (obviously with some help though). I was also a groom of James Fairclough for a week. An American who hired some of Koos' horses for a week to take part in Aachen. So yeah, didn't get much time for myself, but I was blummin fantastic!
I got a pass at the beginning of the week. This was a groom's pass, so I was aloud in the stable area's, the mixed zone (where all the trainers and horse owners come together) and get on all the stands and watch everything for nothing! The driver's stable area wasn't very posh at all. There were about 20 drivers from different countrys, all taking 5 horses with them.... But I could get into the "posh" stable area.... meaning I could get up close to famous horses and even have a chat with the grooms and riders! SOOOOO COOOOOOOL!
The driver's stable area (We were in the same bit an Chester Weber and Boyd Exell)
Part of the driving arena
As a groom I also got to sit on the back of Koos' carriage and Jimmy's carriage while in the dressage and cones. I was literally sit while warming up, one did the test, hop off one carriage, go sit on the other, do another test, hop off that carriage, onto the other for the prizegiving.
Koos came fourth on the first day of dressage!
Me on the back of James Fairclough's carriage, looking very serious.
And ofcourse Aachen is well known for the horsey stuff shopping..... couldn't go to Aachen without buying some bling for the horses!!!
I spare you all of the boring information and bring you some eventing pics! Watched in the morning and it was amazing!
One of the jumps
Gallopping through the trees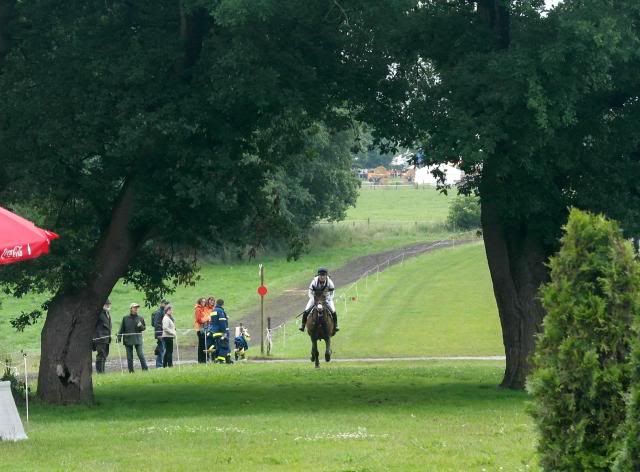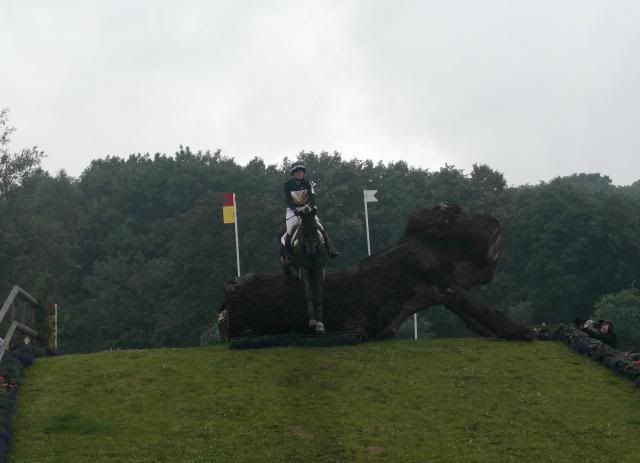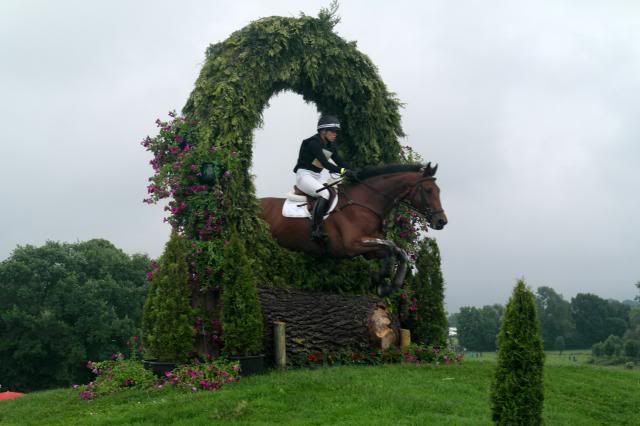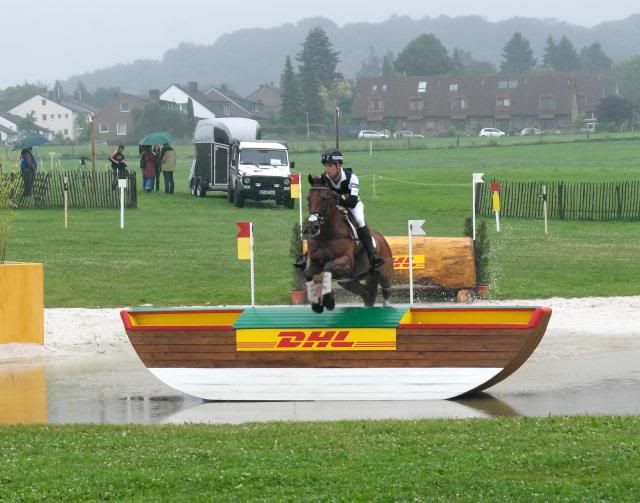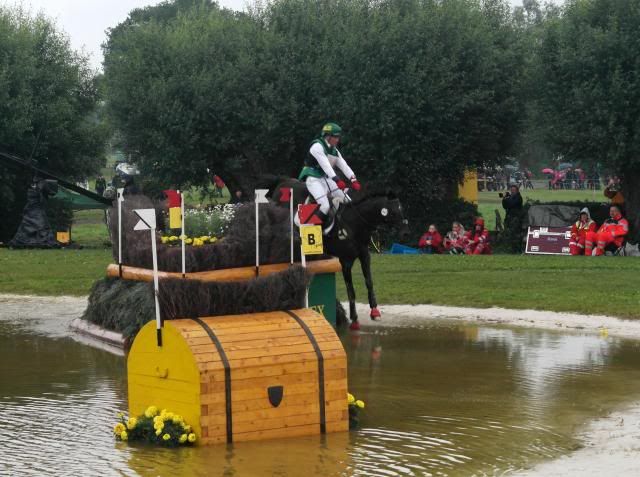 And a driving pic ofcourse!
Koos got Gold with the team and individually he came second!! The prizegiving was always in the main arena.... and the main arena is HUUUGEEEEE! 40 thousand, maybe 50 thousand people can get in there! And when everyone is clapping and cheering..... It was a feeling and a sight I will never forget! Standing in the middle as a midget holding 4 very hyper-active horses.... and appearing on tv a few times.... I love Aachen.
Waiting to go into the main arena for the prizegiving
And some more random pics
Me on the back (right one) during the cones
The famous Dutch jackets
Hope you enjoyed the report! Breitlingh and Four are doing perfectly fine... just a quick pic spam on them
Breitlingh
Mister Four now officially has his stallion neck.