Joined

15 November 2009
Messages

6,880
Location
it all turned out all right on the night....but it didnt start well.....
i always hack day before a show as think its a less pressured way to do it, and gets them in a relaxed mindset, so on sat mum and i decided to go along a permisssive track round a friends farm. All was well, wandered past the sleepy cows, up the hill and round the crop field loop and then all of a sudden CS started grunting, going down on his knees, pawing and cow kicking...thinking horse fly i leapt off and tried to check him, mange to kill one on his chest but he continued to grunt and dig and try and get down and then cow kick in circles round me, hadnt a clue what to do as he can be a handful to lead and i felt id be safer on so did a mad scramble and said to mum lets get home asap.....honestly though he was having a colic attack, was making horrendous noise and kicking and digging all the way back down the hill, at one point reared and tried to rub himself along hedge and fell partially in to hedge and nearly lost me(which set mum off squeaking in fear, not being the bravest...)
then, as soon as he started, he settled and was walking normally so we scurried home as quickly as we could.....and when i got off to un-tack could see the problem.....his elbow/armpit was HUGE and there was a smooshed wasp in the folds of skin, poor poor pony.so immediately cold hosed for 20mins, and then mum and i took it in turns to cold pack it with ice packs for 20min on,20mins off, virtually all evening until it had gone down a lot. left him overnight with a big slodge of homeopathic sting cream on, and some antihistamines in his tea
thankfully this morning it was only a tiny bit puffy, and not sore to touch any more so we decided to go ahead with competing and keep an eye on it.
it was baking baking hot so i reduced my warm up to half an hour but TBH i think i could have done with the full 50mins as he was back to cocky kevin and running through the hand a bit, however pleased to report that he was 5000% better than last time we were at hargate (when all the show sillyness started), so couldnt be too upset!
did lots of walk breaks, and we had taken a spray bottle of iced water, which we kept misting him with and he loved that, and didnt get too hot at all considering the weather.
went in to the ring for E42,and he didnt set it on fire-ran on a bit in the trot, changed in the counter canter and tried to do a duck and barge round the corner, at which point i pulled him up, flexed him and then trotted on, as he was just getting too above himself, little toad!!!
despite the slight breaking issues, he got 63.1% and was 3rd, so second area sheet in the bag and thus qual nailed!!!
gave him a good rinse and a drink in between classes and then hopped back on, and he was much more on my aids second time around, although gettting a bit bothered by flies, was almost spooking at them and running from them,which given the wasp incident i totally let him off for, poor chap.
E50 was a whole lot better, softer but in front of the leg, and although i fluffed the second simple change we managed 68.5% for 2nd, so really pleased with how he concentrated on me in that one
and we beat an amazingly smart uber moving horse, so even more chuffed lol!!!!
so lots more sparkley points and a trip to the area festivals well earnt, clever toddler pony!
streeetchy pony:
being bogged off with in canter!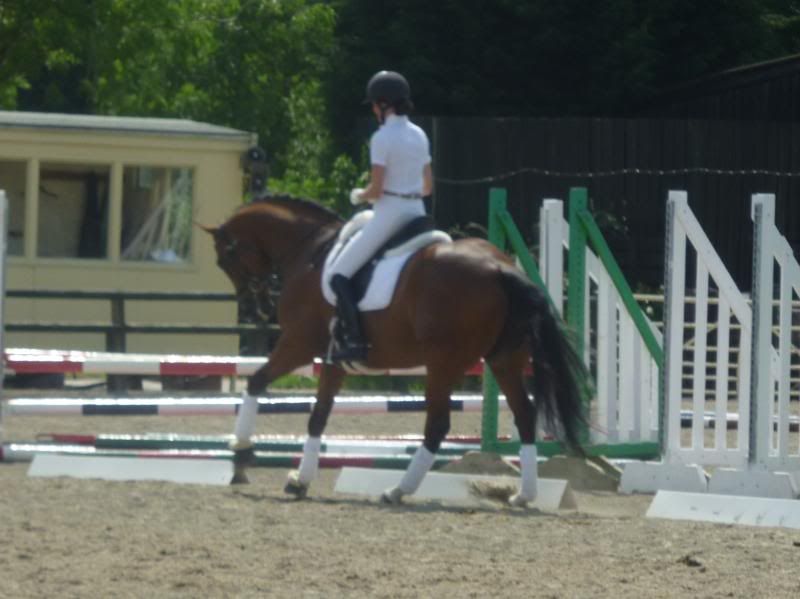 gooood boy...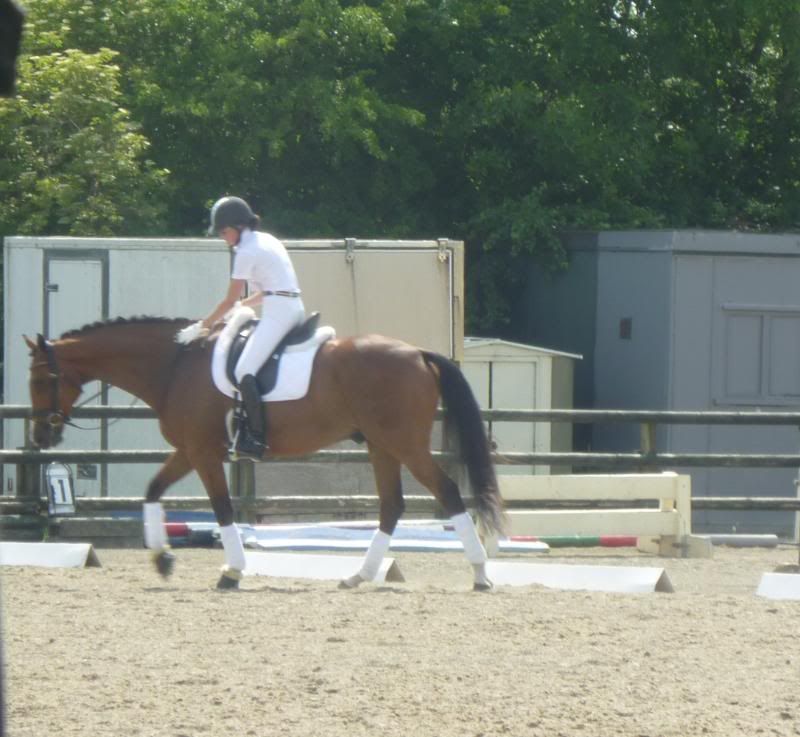 trit trotting...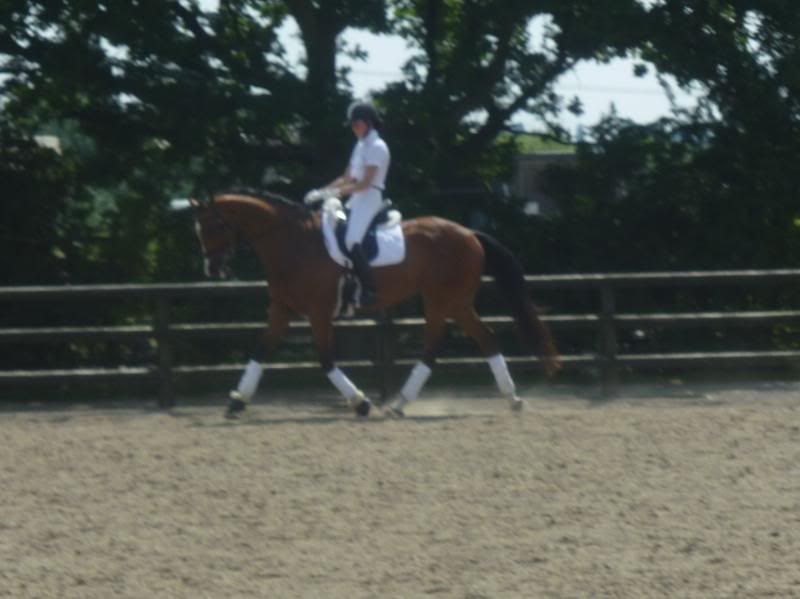 in the ring...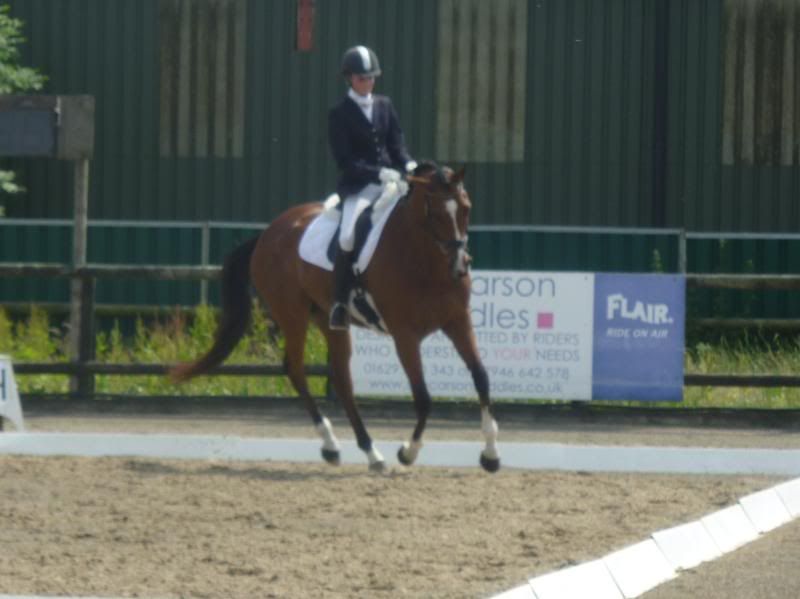 flying medium canter!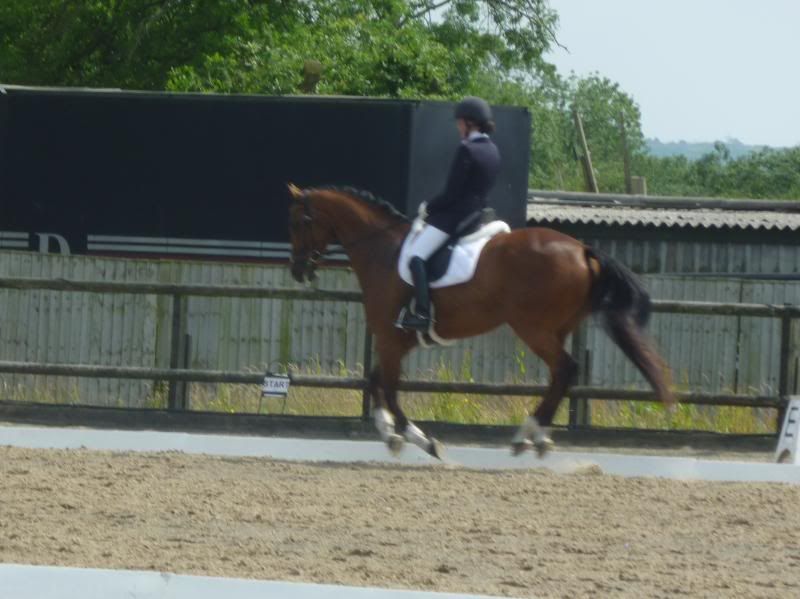 second test and die hard as i am, even i had to go minus jacket!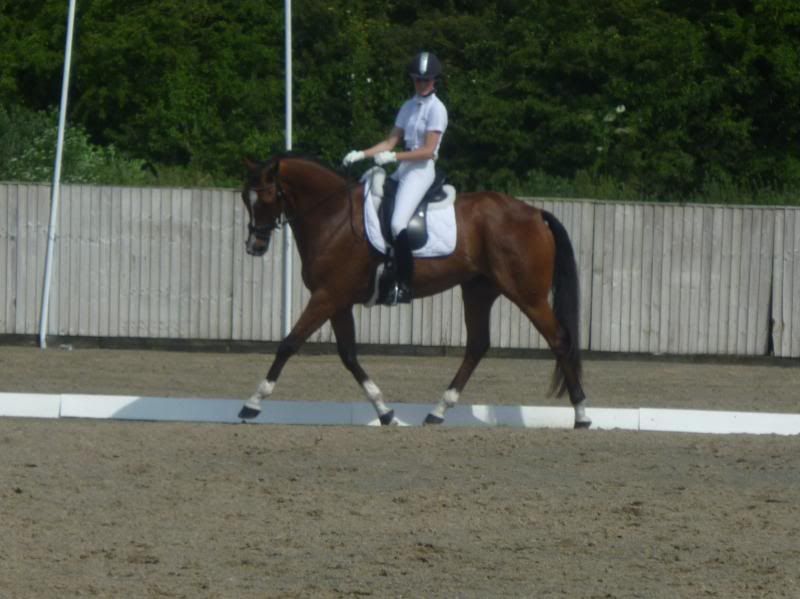 love this one
streeeetchy canter pony..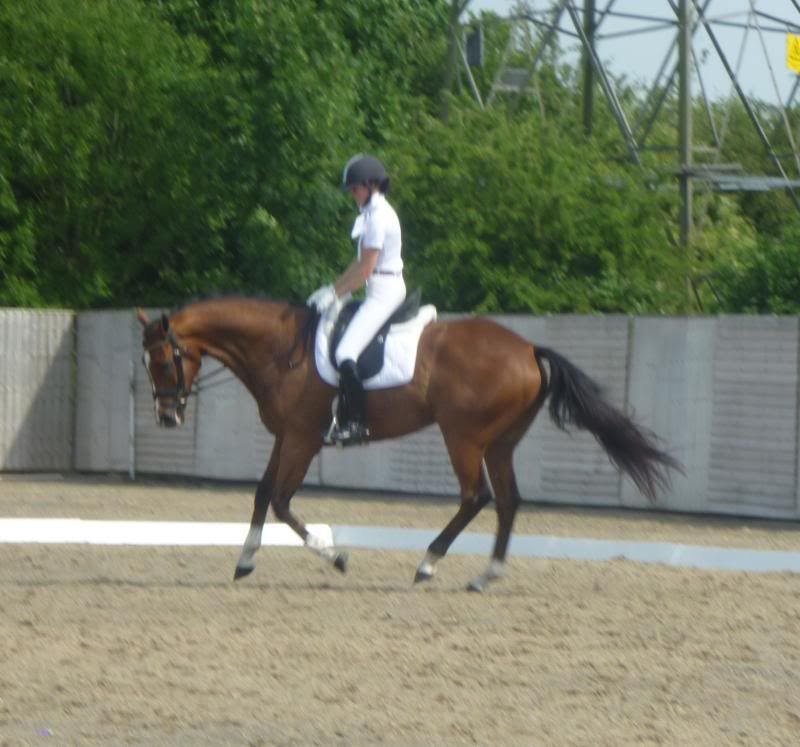 spicy italian chicken kebabs, french dressed salad and a magners for all who get this far!