Joined

22 March 2006
Messages

1,828
Location
So happy today, took my 4yr old, meadmoor zephyr to his first dressage competition. It was also his first ever show under saddle
Ive owned him since he was a yearling and I broke him myself and until 4 weeks ago we were both happy just plodding around the farm but due to no facilities (last year I booked him to go to a friend for extra schooling) but on the understanding that I was going to go and help her and we could learn together
So in the last 4 weeks my baby boy has been on a trailer (we've got a lorry) used a walker, been clipped, shod and been going well on the road and in the school. So last week cher (my trainer) decided he was ready to go to his first party. No pressure just a nice experience for us both to do.
So Sunday dawned earlier (due to the clocks) and away we went. we were in 2nd to do intro a which was brilliant as the warm up was empty. warmed up slowly with lots of halt walk transitions, i was so nervous
he was so good and was having a nose at everything and when two other horses came into the warm up he was interested in them but listened to me the whole time.
warming up
having a good look around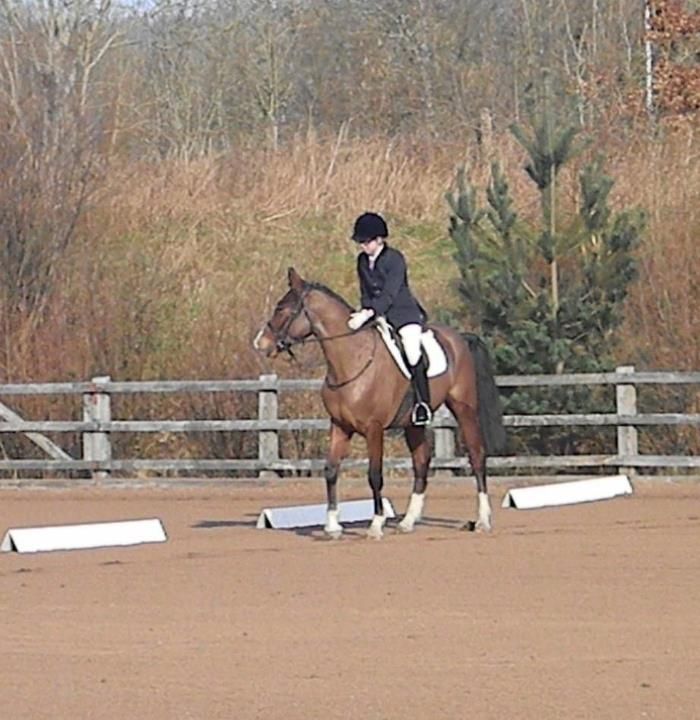 with cher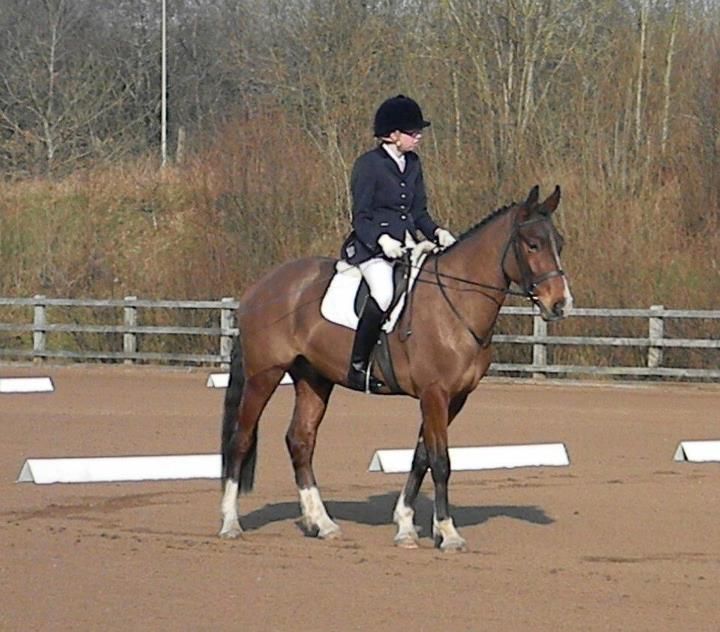 So onto the test
he was so amazing, didn't look at the boards and was ok with the car
The test went lovely, didn't ask for contact as we wanted him to encourage him to go forward for now. but he listened to me the whole time. was so pleased with him
The test
http://youtu.be/Tqi_3AzDs5g
So i was so pleased with the test didn't mind what score he had as I knew what we'd achieved but was amazed with 62.2% and a lovely 6th place rosette
and a nice 8 for our final halt
So chuffed with my baby boy sorry for the long post