Joined

14 September 2011
Messages

466
Location
My little baby is growing up!
Today was the twelfth time riding him and he did an amazing job! Unfortunately he did a rodeo at the beginning and threw me off after spooking at his own reflection in the mirror. Probably didn't want to accept the fact that he is so handsome.
Now my jaw is huge and my dad is calling me the Elephant Man, ain't that just great.
After the fall, Four had a bit of a shock and realized that I should be on his back and not on the ground! He went amazing! Such a good feeling! Long, flowing, bouncy trot... love it! Best feeling ever! Lost me balance a bit. Breitlingh has a very steady trot, very powerful, but controlled. Four has a looooooooooooooooooooong stride and really sways, but I'm definitely going to get used to that!
I have a forwards, a brake and steering. Although the steering malfunctions at time, but hey, he's just been broken in!
And Four never wears his halter the proper way.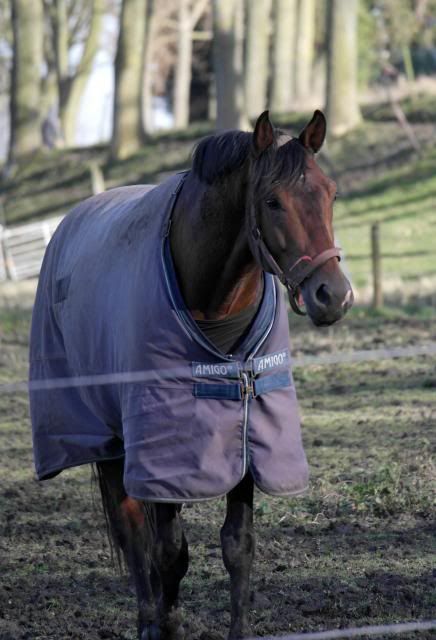 [video=youtube;CGJH7wJLH6k]http://www.youtube.com/watch?v=CGJH7wJLH6k&feature=c4-overview&list=UUqfddw7JpJ1GqmHNafe4YZA[/video]