Joined

14 September 2011
Messages

448
Location
Oh my gosh, he is so amazing..... just bragging about my own horse.
Four has jumped leaps the last week and we started cantering aswell. Steering malfunctions at times, but hey, still very happy that i'm riding him after all those years of waiting!
For those who don't know who thise amazing, hunky stallion is..... Four Seasons is a 3,5 year old KWPN stallion. Probably his 25th time under saddle, lost count now. Homebred, out of Ruby, who passed away last year.
He is still very deep and round in his outline, I give him plenty of room to stretch and place his head where he wants it for now. He hasn't got the strength to hold it where I want it yet.
Ok, the pictures..... tadaaaa!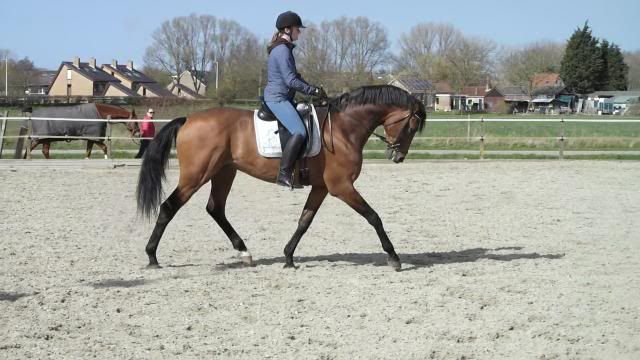 Third time cantering!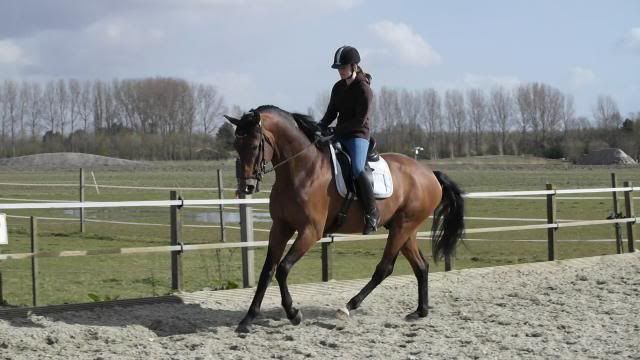 Stretch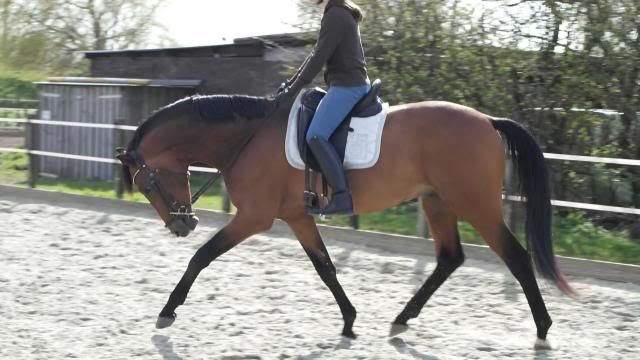 And just for the fun of it...