This is my horse Harley. I never find pictures do him justice, think thats my bad photography skills.
Him a few days after he arrived with me. Very skinny, but alert and doing what he usually does, keeping an eye on me to see where I am. He will break loose sometimes when tied up to come and find me if he thinks I've been gone too long, but he's getting better at understanding he has to stay in the same place when asked.
Doing what he loves, sleeping
This shows how handsome he actually is best I think, although please ignore how skinny he still is, it has taken forever to make him the size he is meant to be
Trying to eat my phone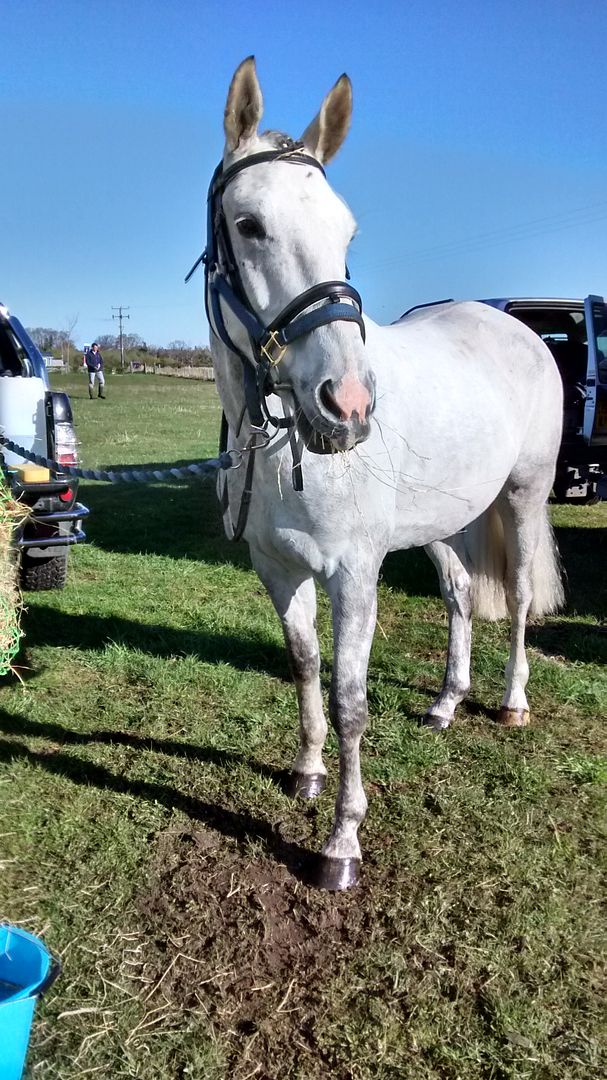 Him at a show this year - he can be clean and blindingly white!
Us at our first dressage competition, ignore the black numnah my white one didnt arrive in time. He started doing that by himself I was just laughing at him.
Best I have of his movement, it can be better but I havent got a picture of that sadly only videos.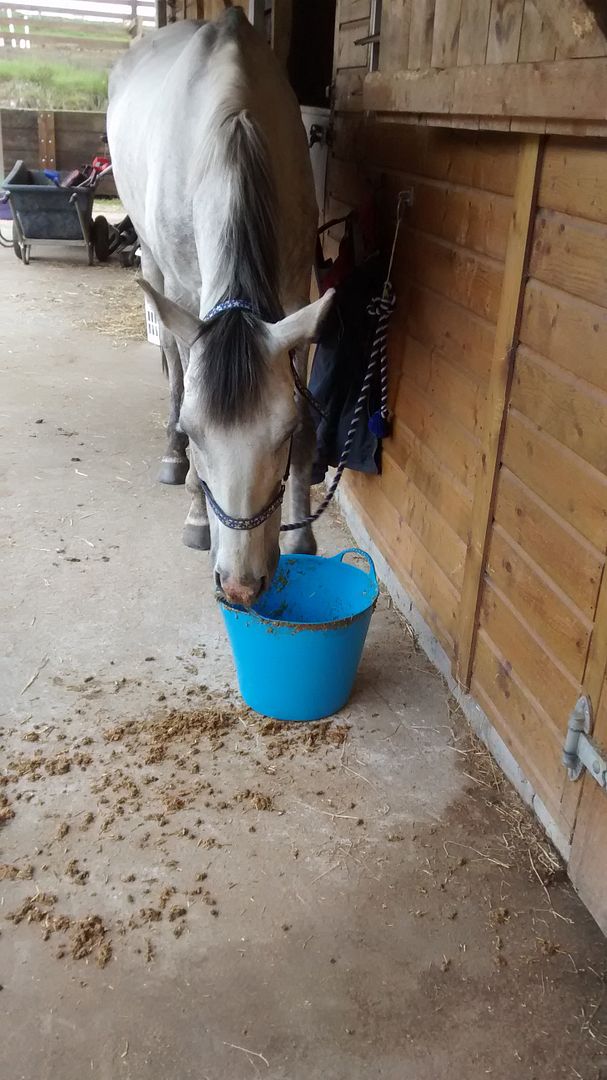 And finally him doing what he does best - making a mess.
Sorry for the large amount of photos. As you can probably all tell by recent posts, I love him too much.