Joined

2 August 2004
Messages

5,787
Location
This was Byters leg after kicking through a wire fence, took skin off, lots of blood, totally unstitchable as there was no skin left. Green circle is a flap of skin still hanging but beyond repair.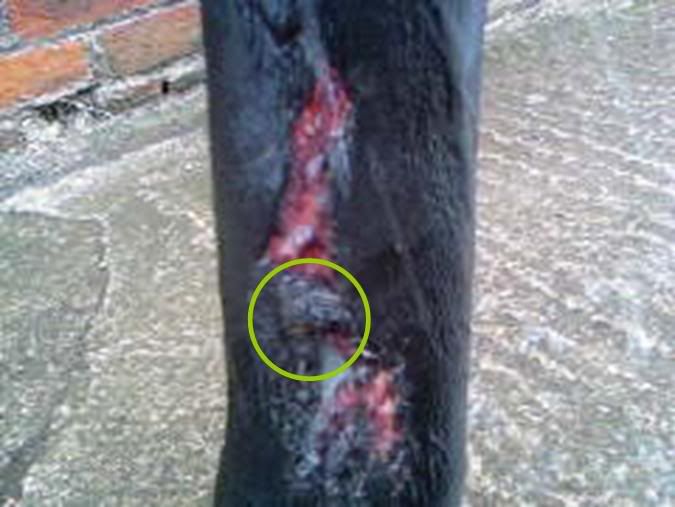 It wasn't healing well as the heat and flies were problems. Lots said get the vet and anti-b's - vet said no, didn't need them carry on!
So, on advice from here bought nappies instead of animalintex - waaaaaay cheaper thanks! And as I couldn't get the honey dressings, I improvised. So imagine the above but mucky and bleeding and smelly with proud flesh.
3 days of poulticing cleaned it up, then this week she has been having honey covered dressings (Nappy with a good dollop of pure honey on) left on for 48 hours a time...
And...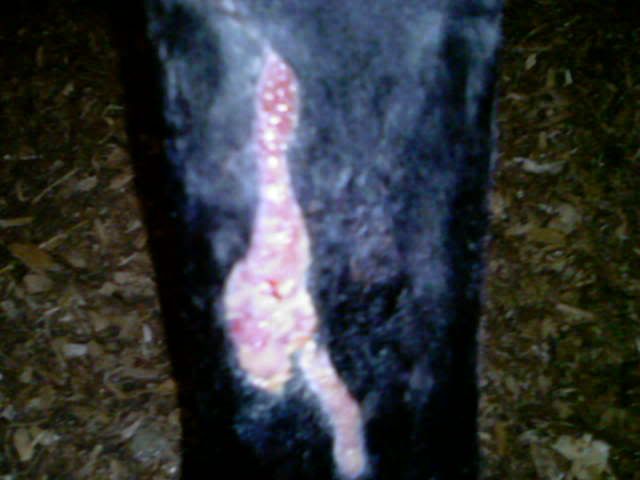 I'm really impressed! The proud flesh has gone, the "stump" of dead skin has gone, and we have pink healthy skin. What a difference 96 hours and a pot of honey makes!