.. thank you all for your advice. Xas is so much happier now, I have got him on grass livery and he is living with 3 other geldings. This is him when he first got there -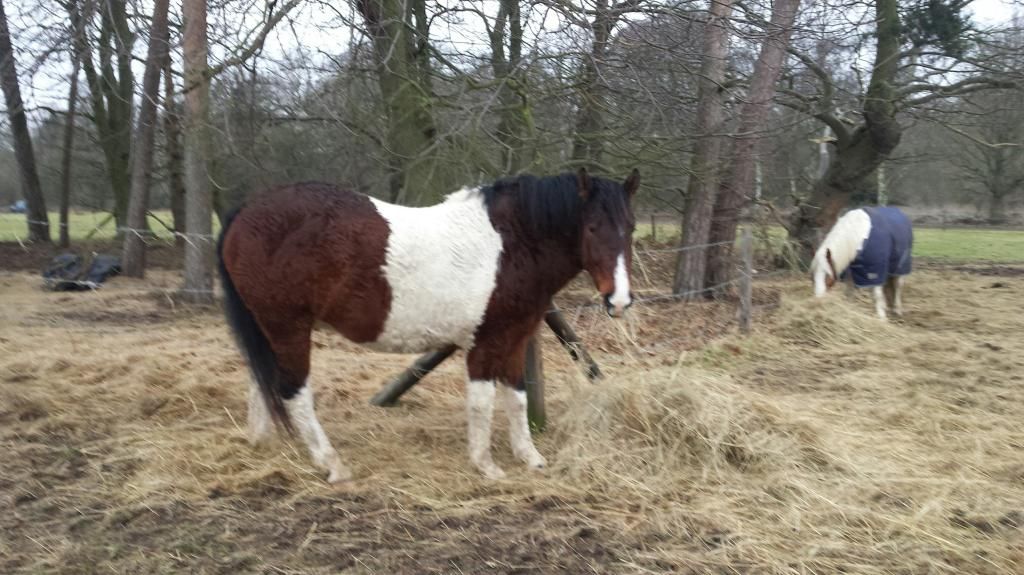 He has lost some weight since thank goodness! He gets a small feed and a check over every morning, and a check every evening. Has been good as gold and very gentle. This is clearly the answer at least for the winter when he is not being ridden. We are very lucky - it is a 12 acre field with natural shelter and is great for walking the dog too!
And for no reason at all, here is his pal Bilbo yesterday when we did a teeny weeny dressage comp at our RS. Nothing special for most people but I was thrilled as I had a knee op in January and its great to be back in the saddle. Excuse the filthy legs, we had to warm up in a rather boggy rubber school!
He came 4th, (out of about 8) but again I was thrilled as it was our first ever competitive rosette together!! Easily pleased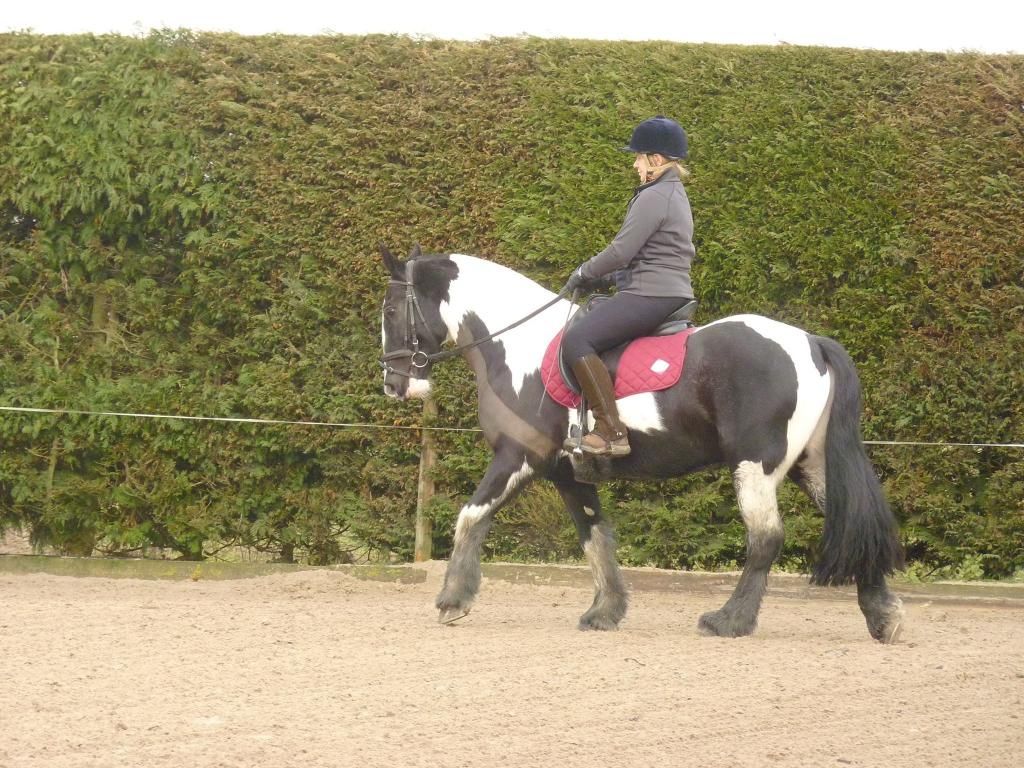 So glad I came on here for advice. Was not always easy to read but it was incredibly valuable. Thank you !!