Joined

14 September 2011
Messages

448
Location
Long time ago since I put pics of Breitlingh up on here. Not been able to ride much due to weather and putting my other mare to sleep.
But Breitlingh is back and she has improved A LOT! Very very pleased. Today was our first lesson since.... October(?) last year. So I will be very stiff tomorrow... very much looking forward to that.
At first Breitlingh would run for her life if I even thought about using my inside leg or ask her for an extended trot. Did you know that the animal "Leg" is very dangerous and unpredictable? Apparantly it is able to eat the side of your horse. Na, just kiddin'. But this is what Breitlingh thought of it.
Now, after months of training, she has finally accepted that my legs won't get her killed and that my legs get her to do something very very exciting! Breitlingh can now go sideways (leg yield, shoulder in, travers) and when she starts, she doesn't stop. So sometimes I end up casually going sideways through the arena. Pyscho horse!
Today was very much focussed on leg yielding, shoulder in and travers. And at the end, we did a walk pirouette and Miss Smarty Pants got it in one go! Chapeau chapeau to her! The harder it gets, the more easier is it for her. Bred for higher level dressage? Naaa, never.
Here are some pics and a vid of le Breitlingh.
We start off with a walk
Leg yield
Shoulder in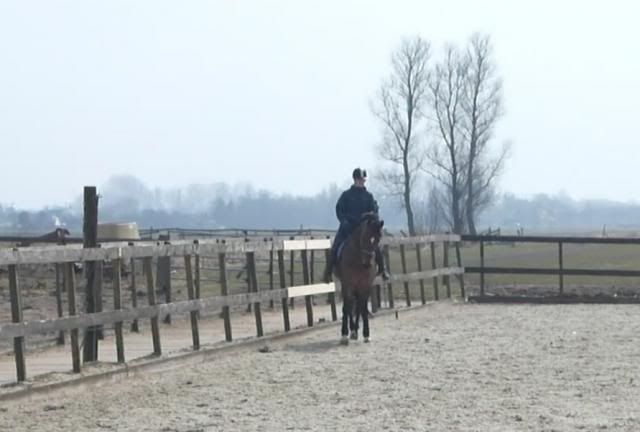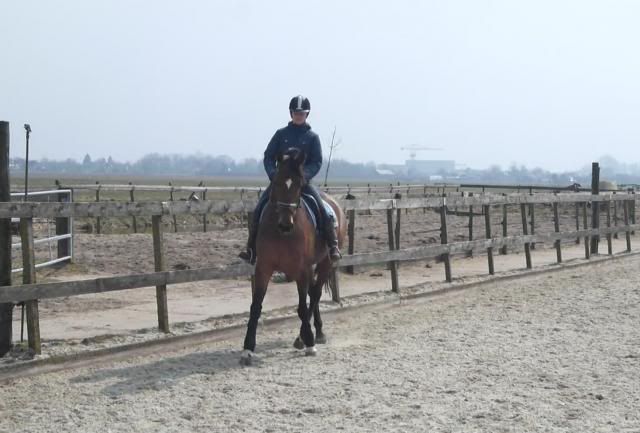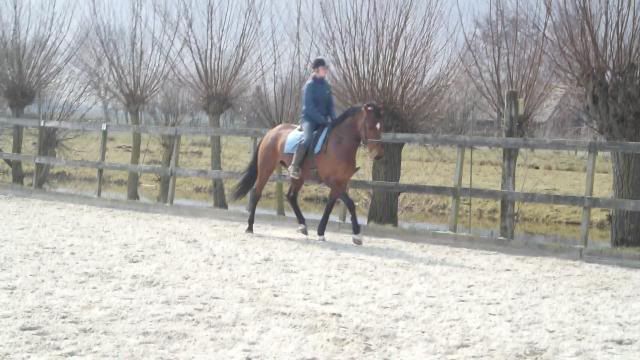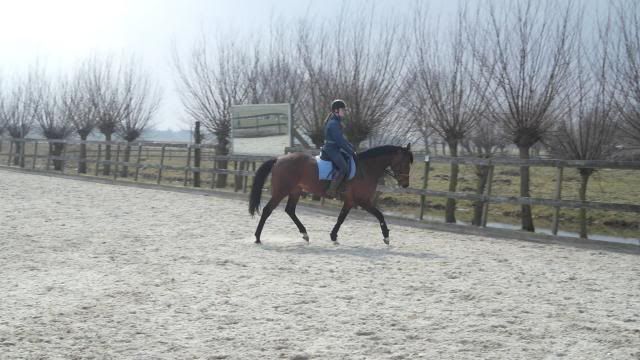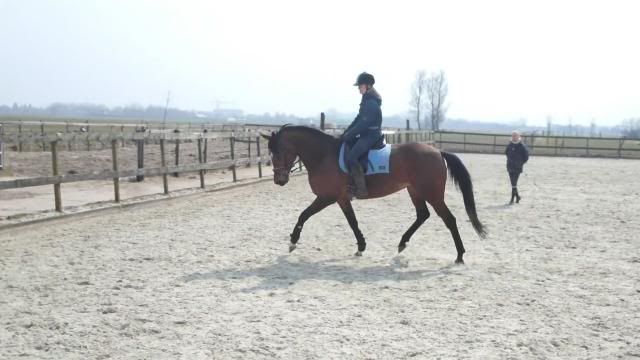 And a vid!
Click for vid!