Here she is, my beautiful pure bred Clydesdale mare. I've had her for just over a month now and it feels like shes been here forever. We've just clicked and get on so well. She's so lovely on the inside and out!
Bit sleepy here! lol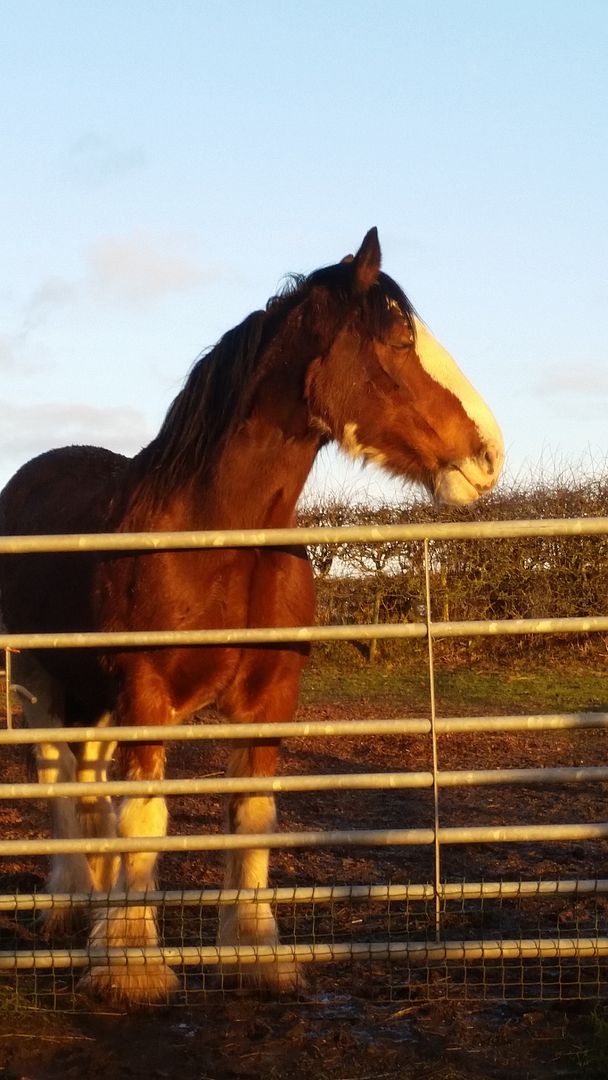 She has these whorles all over her, down both sides of her face and on her body. V odd!
Just rolled...thank god for a hardstanding area with this weather.
Anyone else have a clyde? x