Wow not been on here for months so will be ploughing through and catching up...
So a year after losing my gorgeous Z i decided it was time to get something again, so we sold one of the 11.2hh's to a lovely new home and spent ages looking for the right pony for me to ride an enjoy, but also bring on as future pony for daughter.
So at new year we found Poncho a handsome 14.2hh 6yo reg Sec D, not really done anything apart from hacking and SJ, and they were selling him as they openly admitted they weren't experienced enough to cope with his napping.
This is the day he came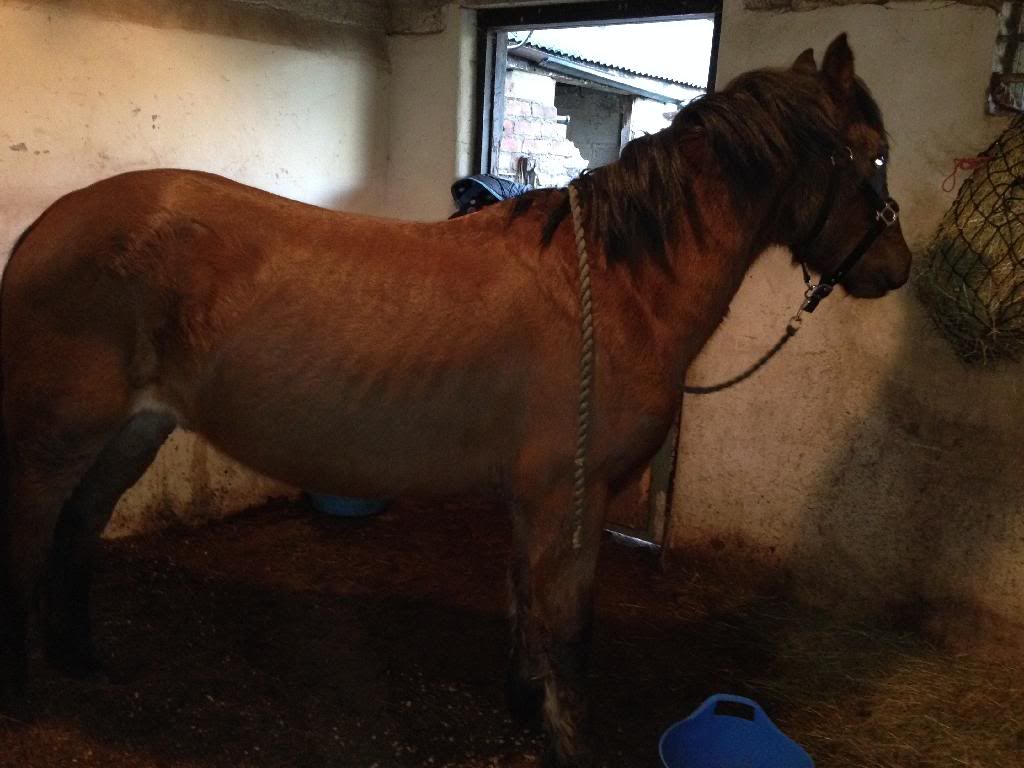 He's now been with us almost 2 months and has settle in a dream, he's lovely to have a round (a bit head shy but this is so much better and continues to do so every day), we've been mostly hacking and he will now walk out on a loose rein without a hint of wanting to nap, he's learning some laterals and how to bend and is incredibly switched on.
This is him last week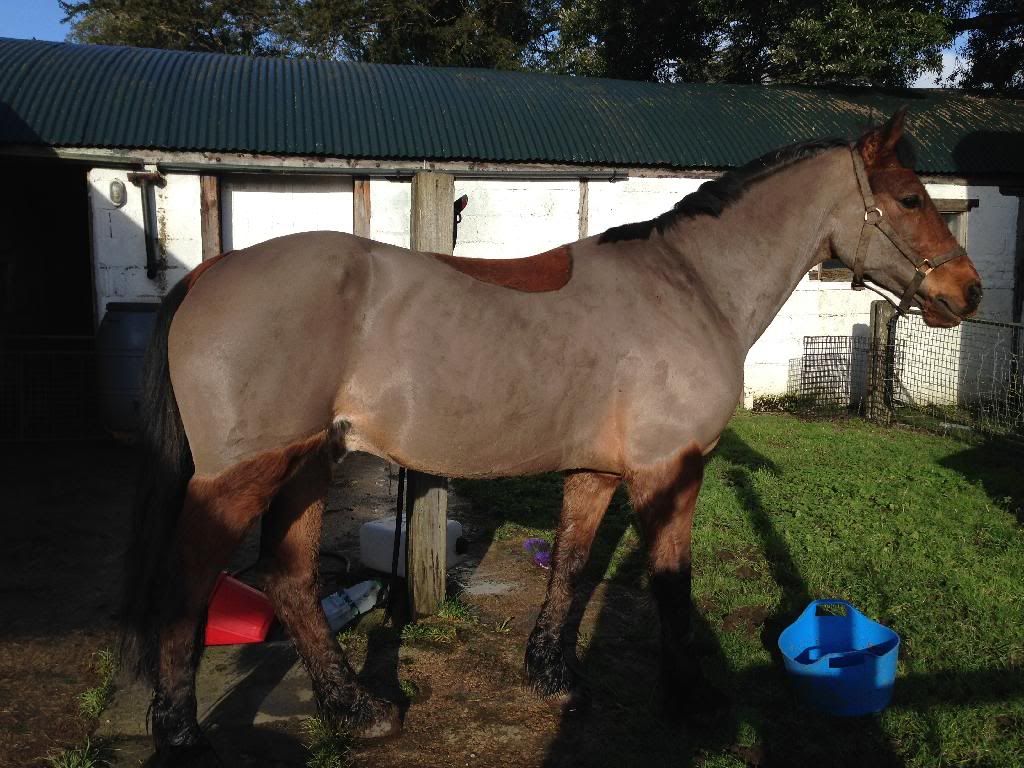 I took him hunting (only the second time in a trailer and loaded both end and travelled beautifully), he was fab with hounds, stood beautifuly at meet, we were up front with master and Huntsman and I also held him back to see how that worked- perfect! Jumped a few ditches a small hedge and stile all amazingly!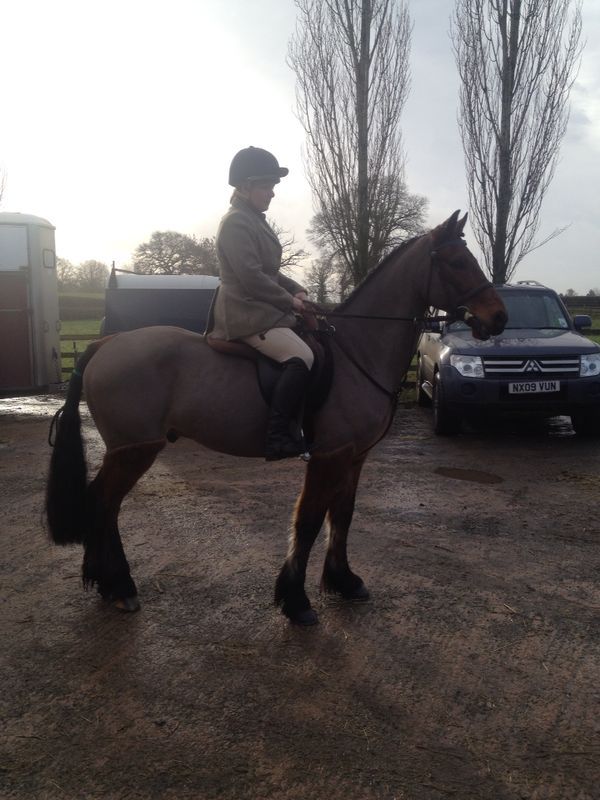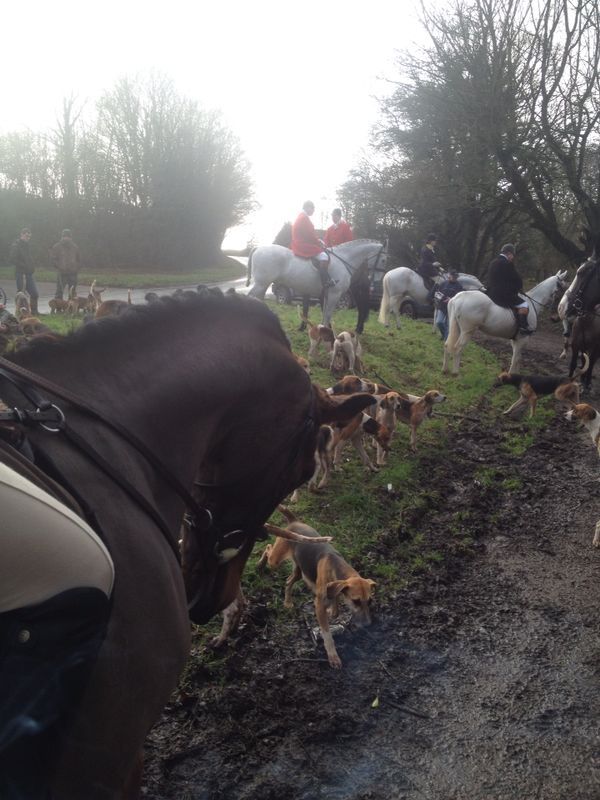 My 8yo DD has been hacking him too on lead rein although I'm literally on the end of the rope he's fabulous - she adores him!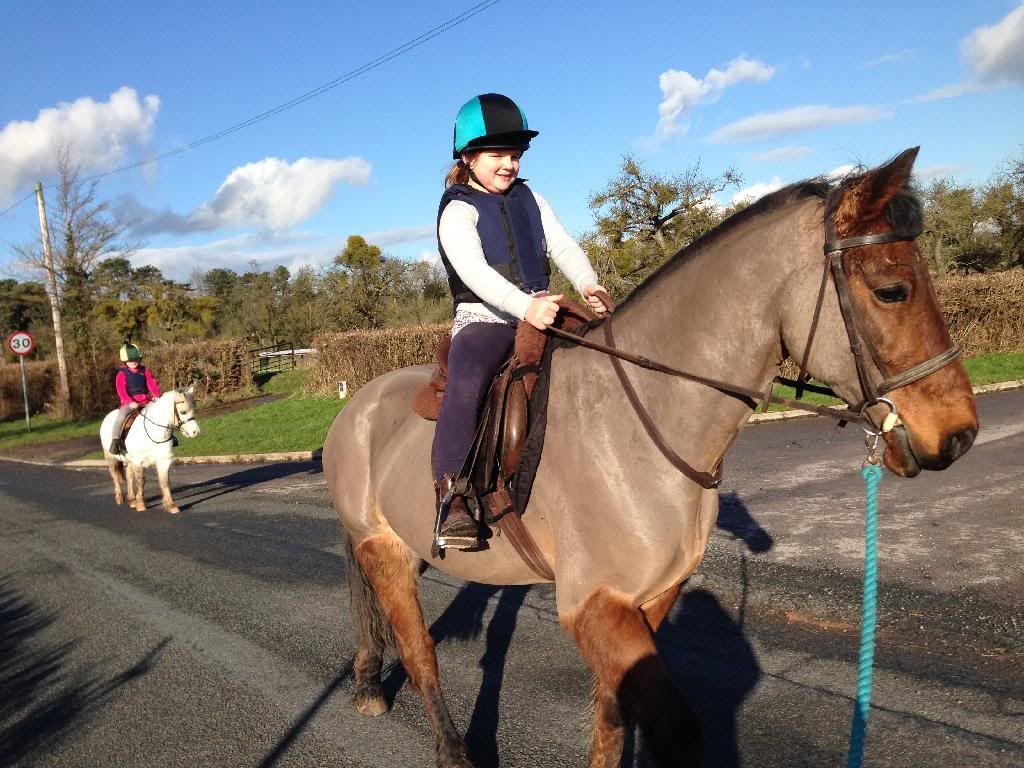 Can you tell i'm a bit smitten?!
He's unshod on the rear as this is his 1st set of fronts and i've never had a non shod horse myself how often do you normal ride on lanes? He's not given me any sign of being sore but I was just wondering if there was a bench mark?
Sorry for the gushing long rambling post but after such a terrible time with Z then a year without my own - I couldn't be happier. Aiming to do some dressage next month x