Joined

11 March 2005
Messages

7,918
Like everyone else we have been staring at the ground wondering if the grass will ever grow or if instead it has floated off somewhere, while the horses eat us out of house and home. To add to the quiet spell B has had a nasty cold which went into his chest and with a history of those turning to pneumonia his little ponies have been on their annual holiday. I anticipate some high jinks when he gets back on
However, in the last week the sun has shone, we've cracked on with the horses and even managed to get out xc schooling! A is very lucky to have been given a seriously lovely Intermediate event horse who has been placed 1* and DC at Intermediate to produce for his owner who has no time for him and we took him to a Pony Club rally yesterday where he behaved impeccably. It is lovely to have a horse who is so established and talented yet easy and we're trying to persuade everyone in our branch to buy him so that they can clear up at areas and beyond with us cheering madly!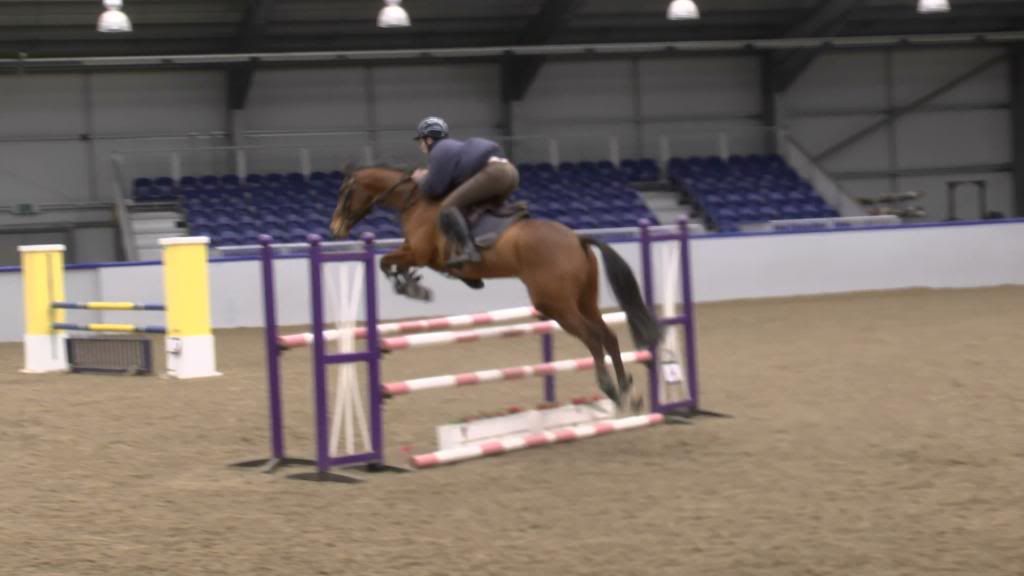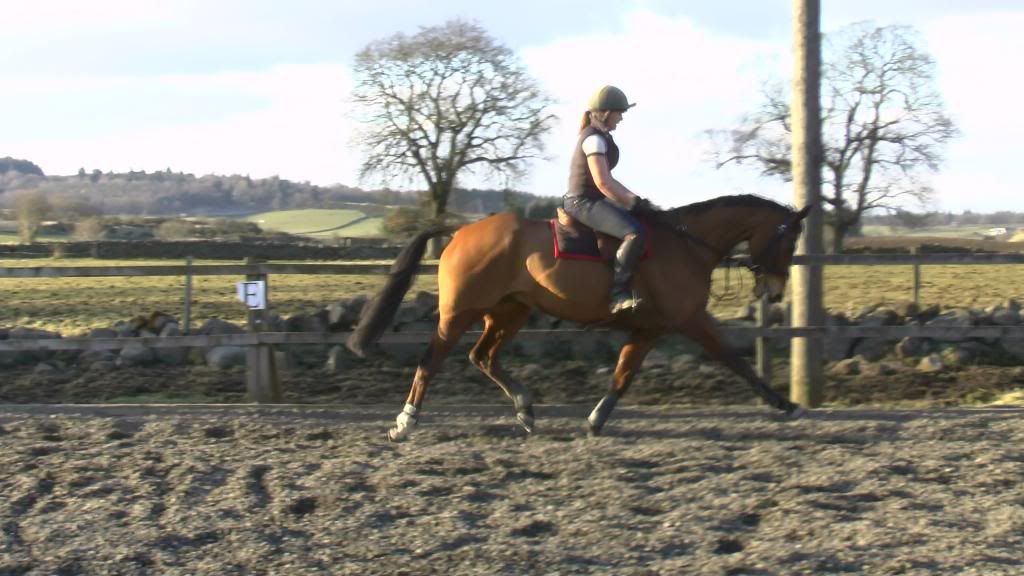 A has been studying hard - or so he tells me
- for college exams and my life has been transformed by the arrival of a (perhaps familiar) face, J, who is helping manage our madly busy existence. She has taken over the ride on the still-daft-but-super Saffy and sits her antics beautifully
J's event career begins in a few weekends time when Holly, who we took xc schooling yesterday (on ground that was borderline hard!!) is entered up for a BE90. This was the first time we had Holly out to practice but she gave us confidence so we'll kick on and report back a few weeks from now. There are a few other HHO regulars in Holly's section I see so I will have my picnic (ie M&S visit) planned in detail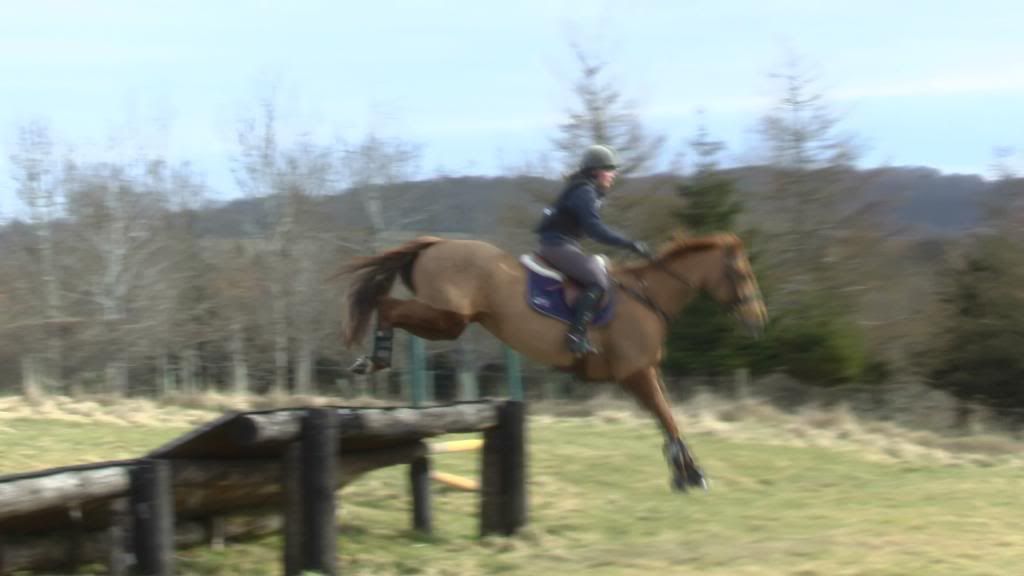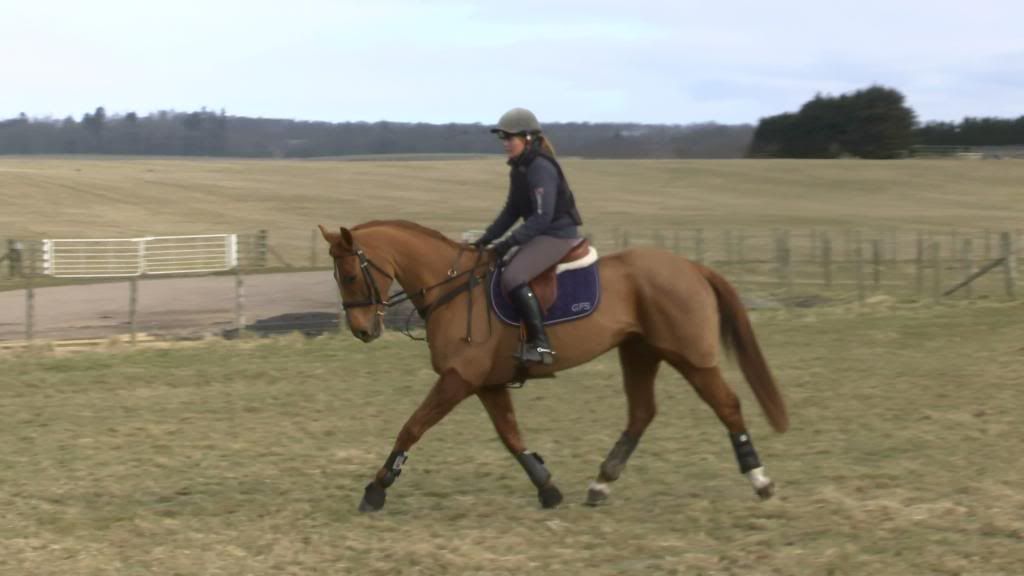 Last but not least our big rising 4yo Connemara cross dun/grey chap Silver had his first trip away from home to a PC party and was a typical connie, oblivious to the big bad world and more interested in hoovering his haynet
This evening he had his second jumping session at home. After a few very speshul jumps with knees around his ears...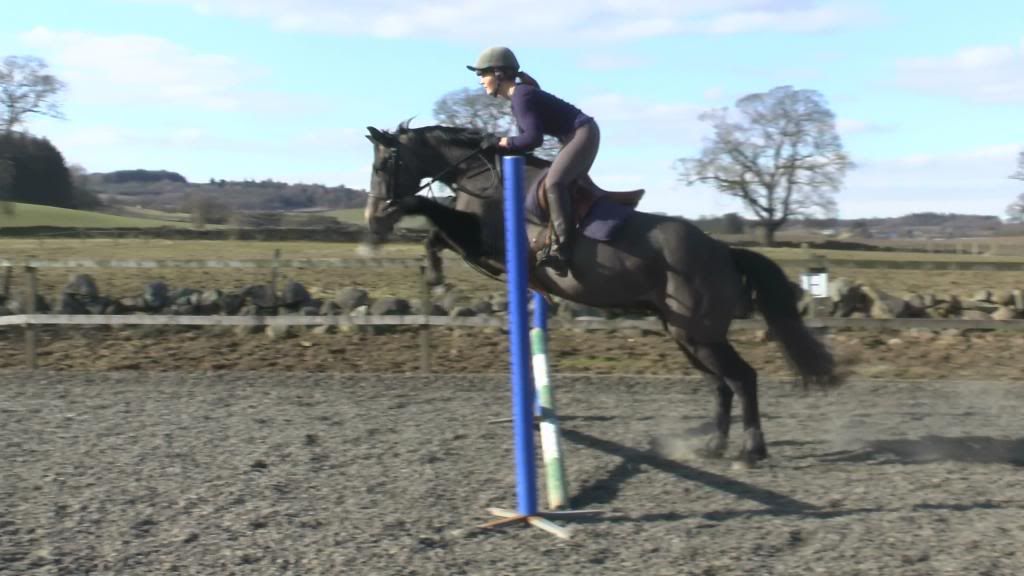 he got the hang of what it was all about and really quite enjoyed himself, I think.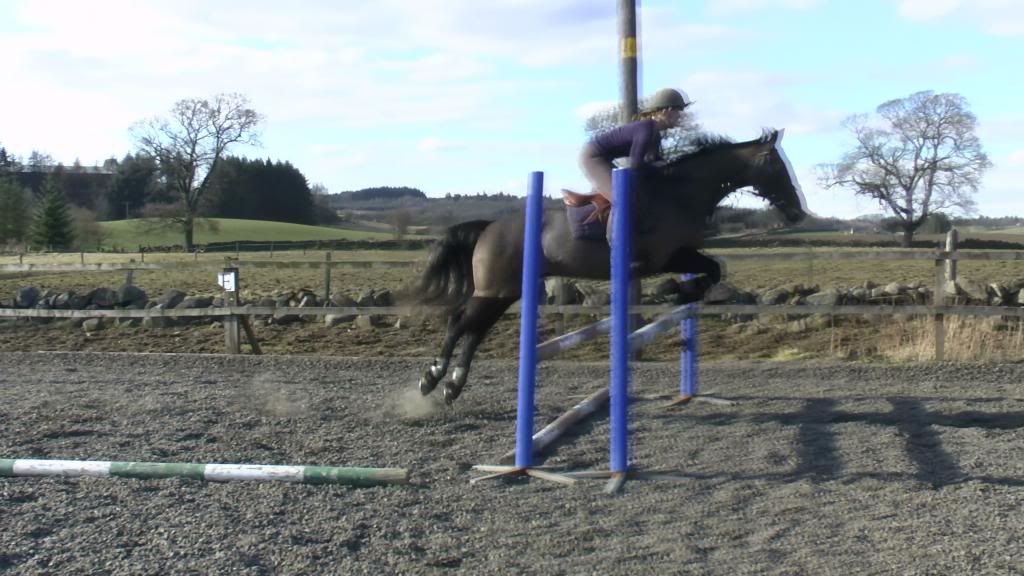 We might aim for a few BE 4yo classes later in the year but will just take it all at his pace and see where it leads us.
What has everyone else been doing in the sun?