Joined

28 October 2005
Messages

4,680
I apologise for the huge amount of photos but I couldn't decide which ones to put up....and this isn't even a quarter of them!!!
I was a little worried when we first got there as Pickle did seem very un-nerved and didn't like Lola jumping all over her at all. She kept trying to hide behind hubby and climb up his legs. He just crouched down and made a fuss of them both and put them both out to have a wee before the nerves/excitement got too much!! After just a couple of minutes of being chased Pickle decided she could be brave and gave Lola a little back and they had an absolute ball!!!
Due to my car breaking down
we were there for almost 7 hours and the girls played constantly. Luckily Pickle slept all the way home in the recovery truck (!) and all day yesterday. Lola was pooped yesterday too
We are going to make sure we get together once a month or so, they had such a fantastic time....and we did too to be honest
Hope you enjoy the pictures. Lola is the darkest of the pups
Right thats enough of you chasing me......
I'm quicker than you....here I come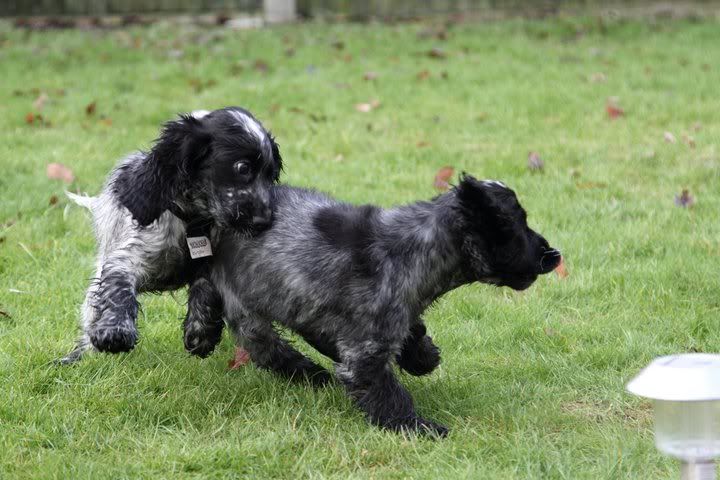 Helicopter ears!!
Now Lola's turn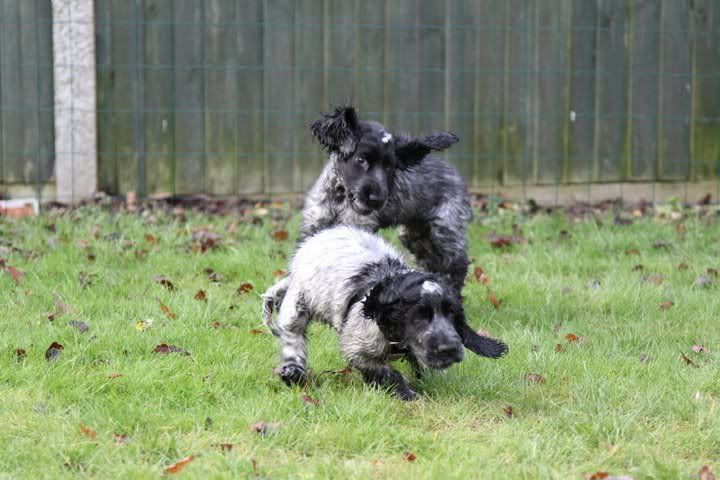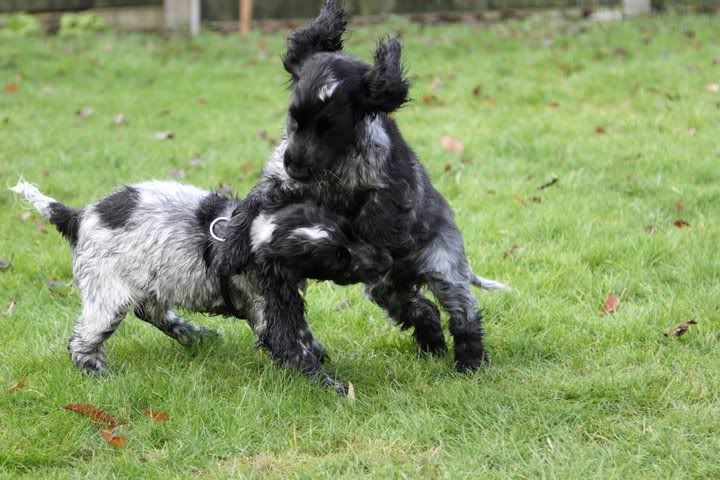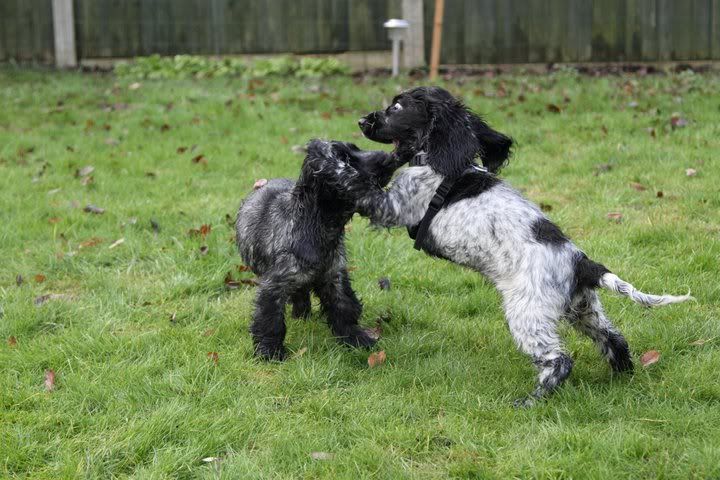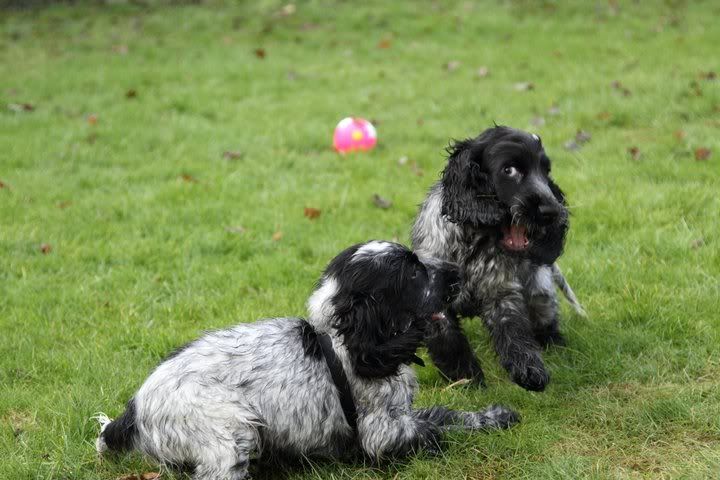 Mummy we are pooped!!!