Joined

28 October 2005
Messages

4,680
WE LOVE HER TO BITS
After a very sleep deprived Saturday and Sunday night she seems to be settling in really well.
I was a bit desperate, well very desperate on Monday as we were exhausted and Cayla (thank you!) very kindly reassured me that we were doing the right things, said we need to persevere and suggested a DPA plug in. Hubby flew to the pet shop and although I've since found out were paid well over the odds it may of helped. Since Monday night she has been so much better, yes, she is still crying when we go up but only for 5 or 10 mins and then just a little whine during the night her crate is still intact in the mornings so thats great :O) She is also fine during the day in it. Toilet training is going really well, only 3 accidents since she came one, 2 my fault where I didn't take her out as soon as she'd woken up and one on Monday when she went to the back door but the washing machine scared her!!
She has been to work with hubby and also with me today and she's just been a star, we absolutly love her to bits :O)
Heres a couple of pics
Daddy I'm really not sure about this coat!!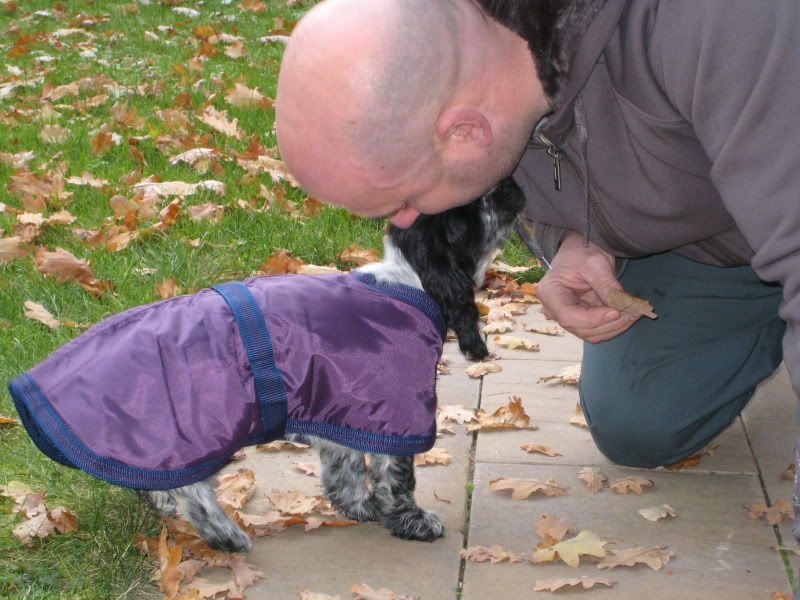 Settled and happy in her crate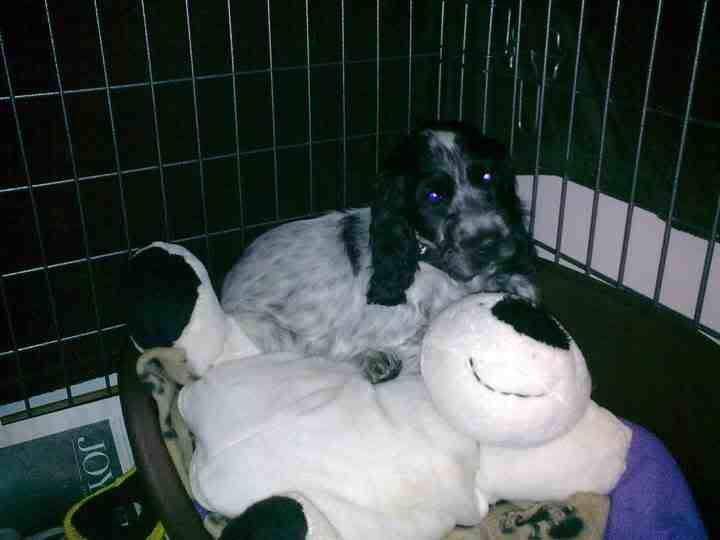 Work was obviously very tiring for her today!