Joined

28 October 2005
Messages

4,680
Hi everyone,
I havn't had time to post much lately but I have been reading as much as possible
Pickle amazingly is 6 months old today, the time has gone by so quickly and she has grown up so much.
We absolutley love her to bits and she has got a fantastic nature and is mental!!
We have been doing dog training and it is going really well, her recall is brilliant 99.9% of the time, we just have the odd occasion where she turns her ears off, sticks her paws up and pokes her tongue out!!! She is definitely more toy driven than food, she will do anything for her special toy. We are a 'little' concerned over her lack of desire for food but she will eat when she's hungry. She weighs 8.50kg and looks quite skinny when she's wet but her mammoth amounts of fluffy fur bulk her out a bit!!
She is still very much a Daddy's girl and goes to work with him 3x a week and stays at home with me when I work from home for the other 2. Pickle does however steal everything and I mean everything she can!
Here are a couple of photos from the last couple of days so you can see just how much she has grown
Having a little lay in this morning!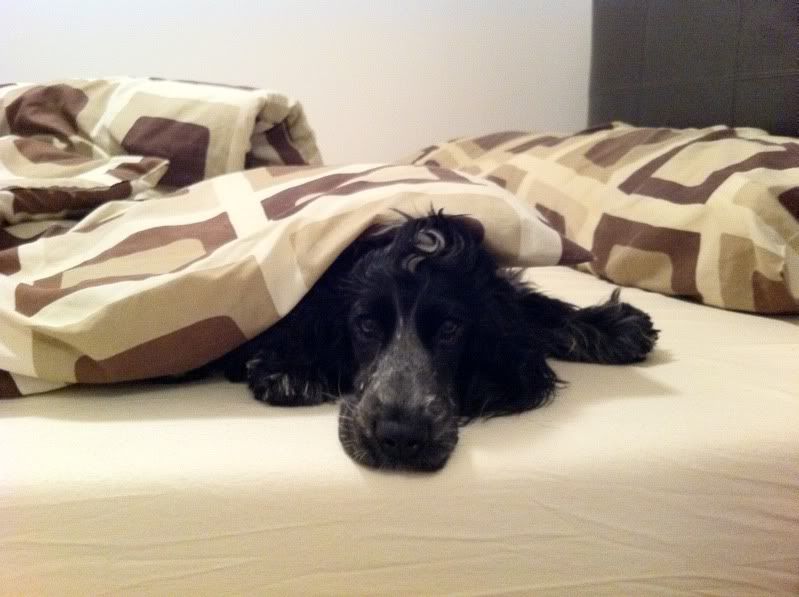 looking angelic....
does a down mean I get a treat?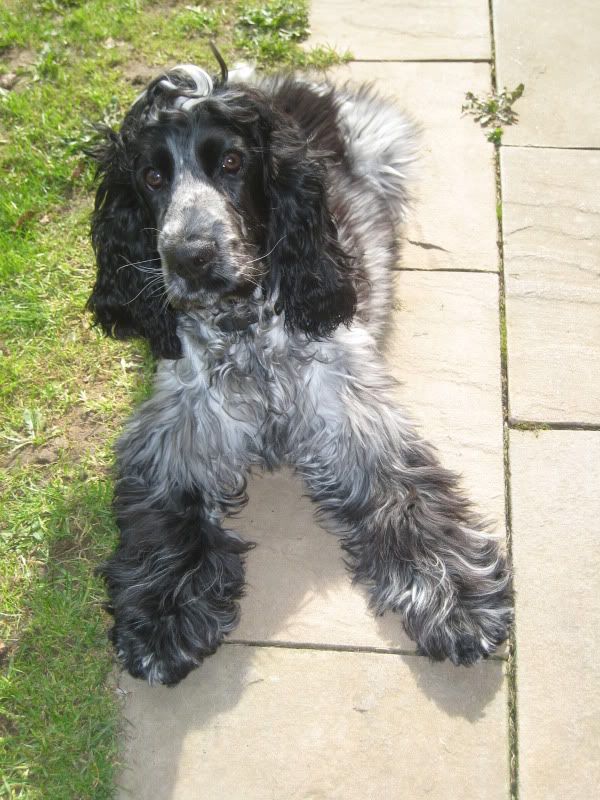 and for the yummy tummy fans!!!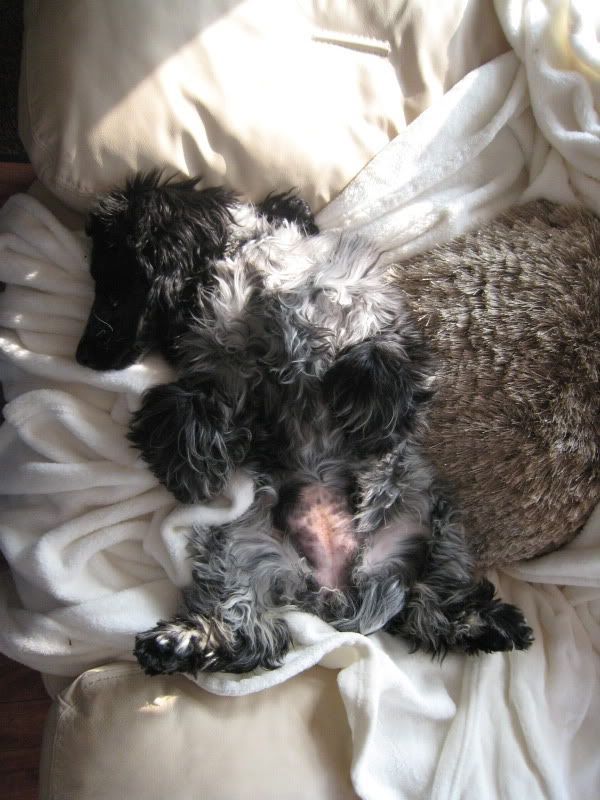 Hope you enjoy them