Following my other post in vets and NL.
Heres some pics of my boys drain, which im flushing out twice a day. He goes back to the vet on christmas eve, for another xray. If they still dont like the look of his tooth/ abcess, his is too be booked in first day back after new year too have it out. This i am really worried about.
Here is the drain, they wanted to put it into the sinus under his eye as this is where the fluid is. However horse has two blood vessels running over it, so they have put it in top sinus to flush them both.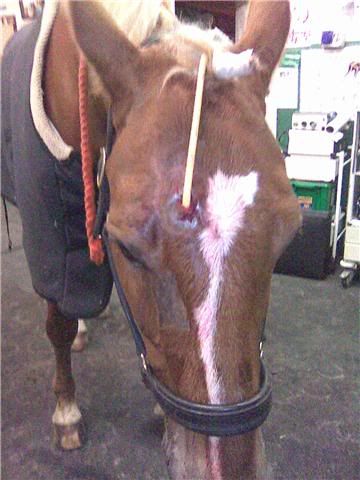 From the side, where i connect up to flush it.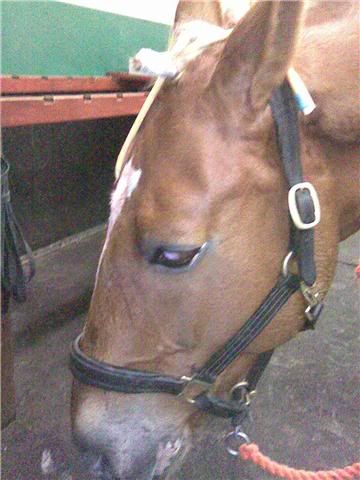 Back home after the vets tucking into his tea!!