I know theres been some major arguements etc on here about puppies but thought I'd try cheer you all up with my new Bracco Italiano pup
Very responsibly bred...
Had him just over a week now
Bruno e.g. Lightning McQueen
is perfect sleeps 10-7 and is just so cuddly! Knows sit, down, stand and leave it.
Only issue is puppy HyperNess in evening as no walks yet... 2nd injection thurs - can't wait!!!
Murphy and him get on really well
really cheered him up
Anyway lots of pics...
First night - very worried obviously!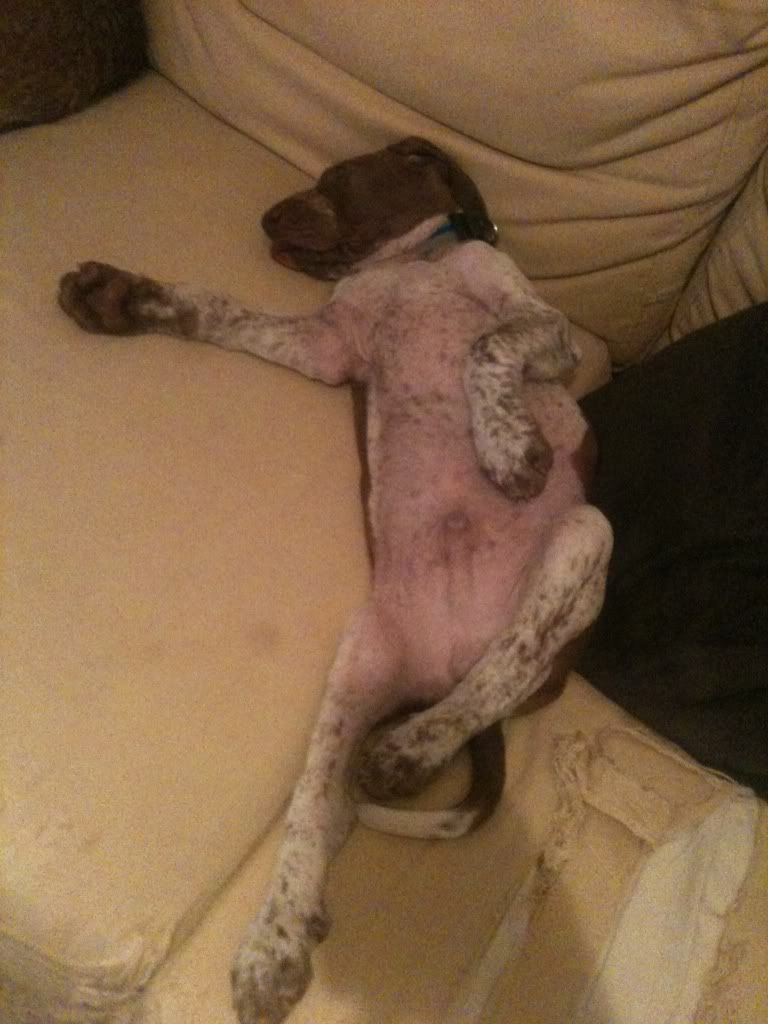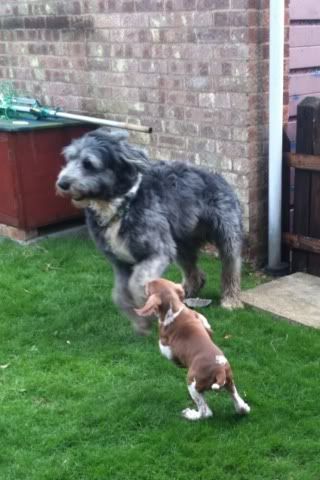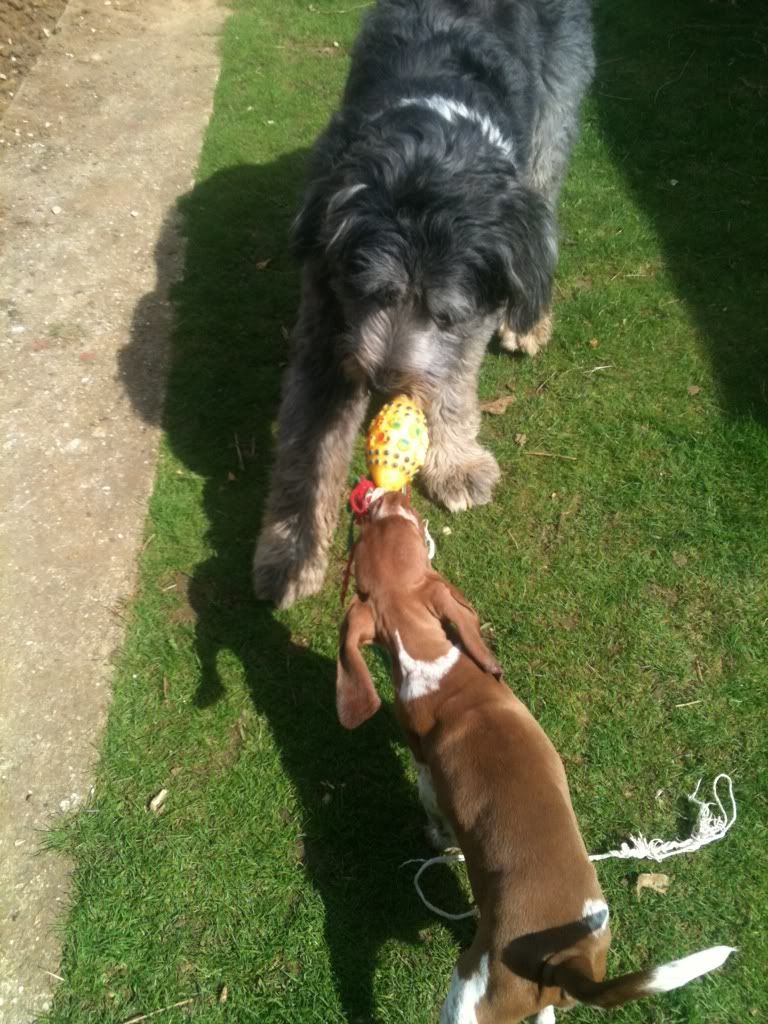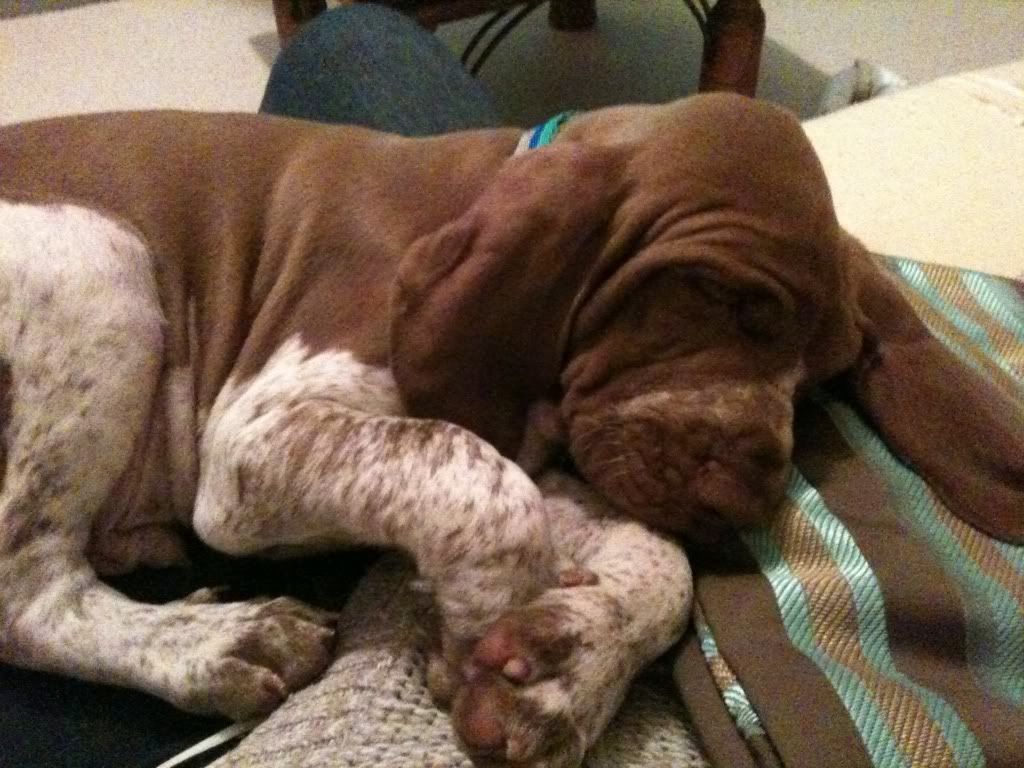 Meeting the horse...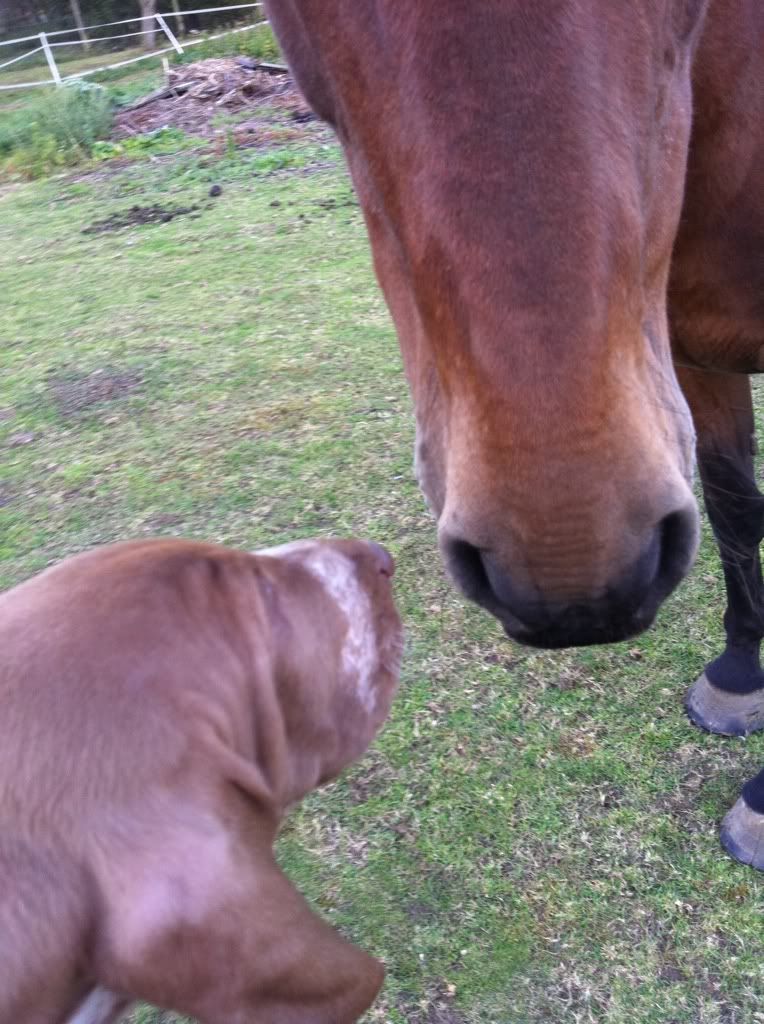 Winking