Joined

17 April 2007
Messages

559
Location
Soz this is really self-indulgent, but for those of you who have been following Honey's story and missed my post. Well last weekend (mother's day infact) I decided it was time to reback her. I was hoping to get as far as lying like a sack of spuds over her back, but within 10 minutes I was fully on board and riding free. She took it all in her stride and was just spot on.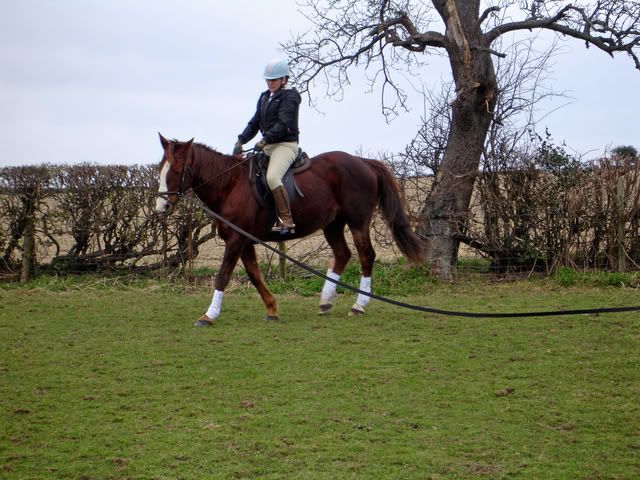 Unfortunately, I was a complete drongo!! After the ride which was about 4pm, we put them down for the night in their stables - and yep because Honey had been very good lately and had been leaving her wounds well alone, I didn't think to put her neck cradle on. Got down the next morning and unfortunately her legs had filled, and to either relieve the pressure or to stop the itching Honey had decided to open her back leg another couple of inches (very neatly tho!). So we're back to having about a 6 inch slash on the back leg, but nothing too major.
Anyway I gave her the week off and decided to go back onboard today; and after her getting a little fed up with an over anxious me hesitating on the mounting block a bit too long. I finally got the courage up to swing my leg over an off we went. Well we only went up and down the drive a few times but I suppose that came to about a third of a mile and she was perfect. Never put a foot wrong - and this time I've rugged her up and left her in her field so that she can walk around and her legs won't fill!!
Thanks everyone for your support - onwards and upwards we head.