Ok seeing as most of this season has been a wash out
took the errant Veteran ginger beastie to our local riding club show yesterday. He was a very good boy and jumped a nice CR in the Working Hunter ring, followed by two lovely clear rounds and really nice shows to win the Novice and Intermediate Working Hunter classes
He did the same last month so am thinking finally at the age of 15 he is chilling out a little as the ride rounds used to be very entertaining at one stage
whereas now he is much more amenable.
So seeing as we never really do showing much can anyone recommend a nice tweed jacket for me please? I am a size 16 with a large bust so not your typical skinny minnie
I have seen this one that I like the look of, what do you think? In colour SH18?
http://www.mearsjackets.com/index.php?option=com_content&task=view&id=27&Itemid=53
To give you an idea of what I'm currently wearing, please don't laugh I know its a bad fit but it was cheap and cheerful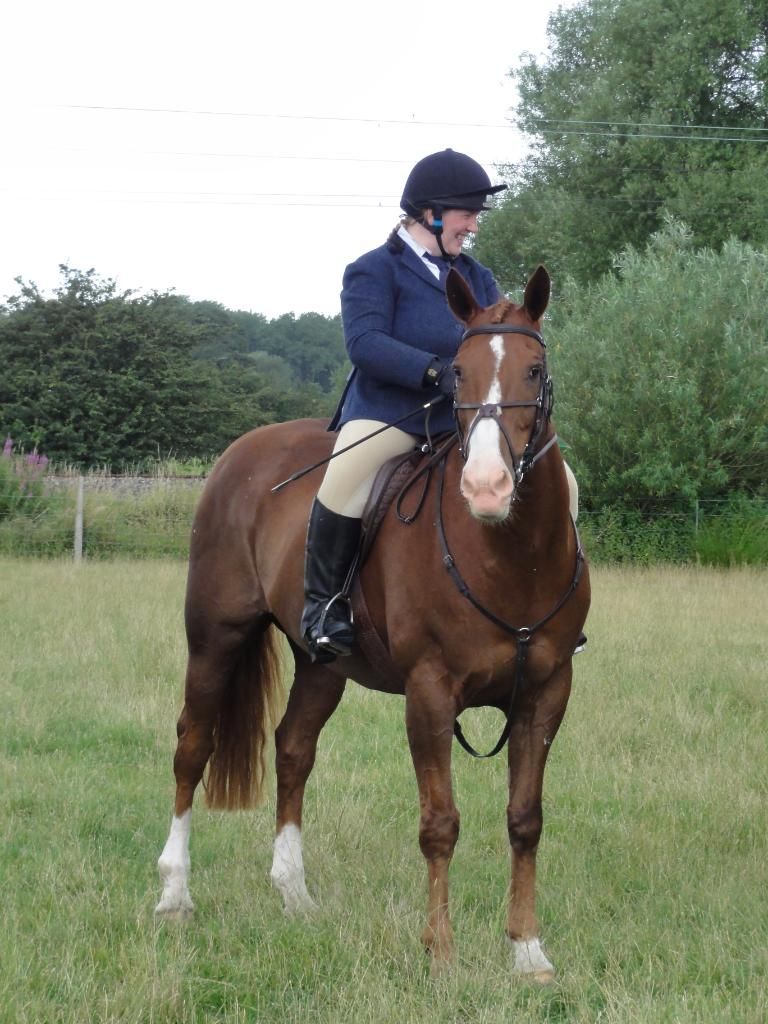 and one of him with his rosettes