Poor murphy came in from walk last night pouring blood from his carpal pad on one leg! Cleaned it up but was quite deep so rung vets to see what to do; they said bring straight in so off we popped!
They bandaged and cleaned it and gave injection and said they'd need to check tomorrow (today) morn... Him last night...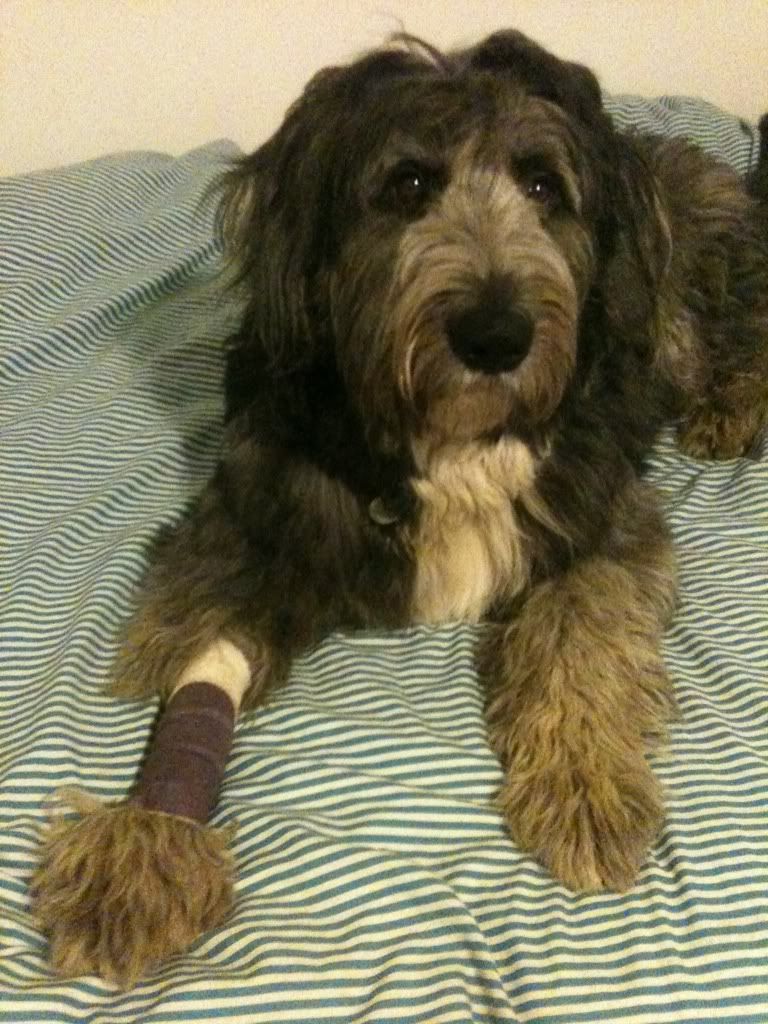 This morning took him in and they said it would need stitching
so left him there. Got him now and he's very very dopey and has a very sore bandaged foot. What can I expect? I thought it was not the done thing to stitch pads? But obviously listened to vets and poor murph has no walks now for over a week!
Him earlier after op...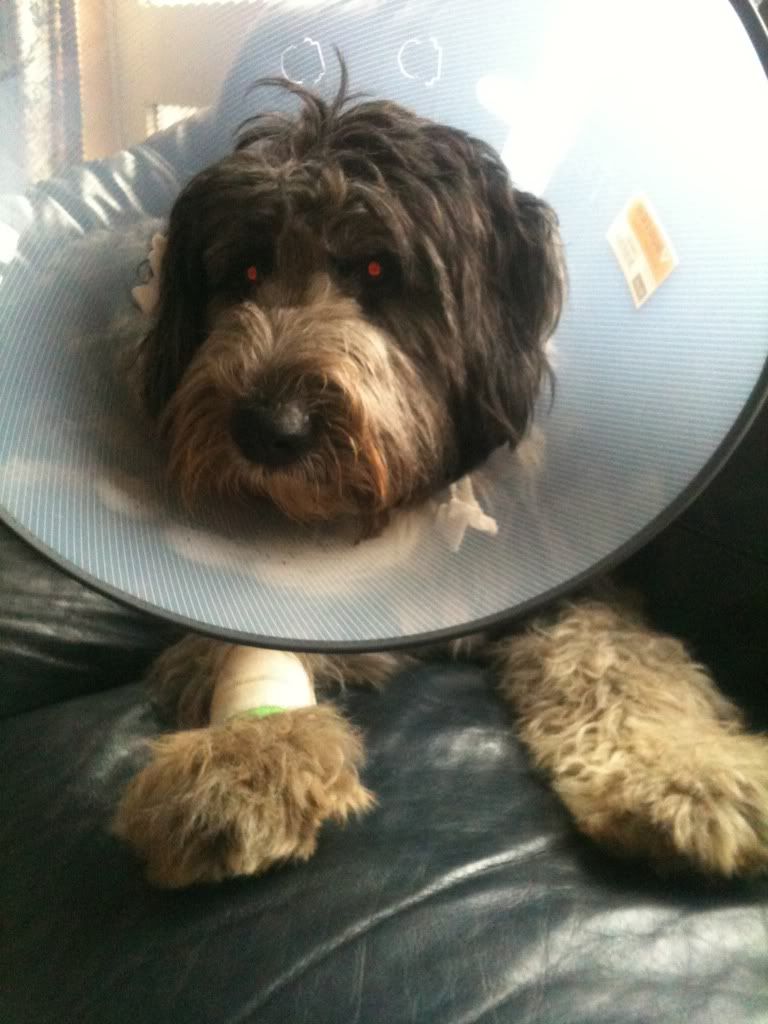 The vets said he was one of the best temperaments ever
and was perfect patient!