Joined

14 September 2011
Messages

448
Location
Breitlingh and I headed all the the up to Friesland (Frisianland), which is a whopping 3 hours and 15 minutes drive from where I live.
We entered the Bit Talent Selections. Bit is a huge horse magazine over here and every year they organise a talent-day with Adelinde Cornelissen and her team. She selects the talents and her team tests our stamina, fitness etc.
Firt I had to do a "fitness test". This included boxing, ballet, yoga and other sports, that did not amuse me. I was melting.... I thought I was quite fit, riding 4-5 horses a day, but I was rubbish! Whoops! I wasn't very good at boxing, balancing on the yoga ball was more my thing, ballet/dancing was quite fun and the seriously devastating coordination sport at the end just p*ssed me off, as I couldn't get the hang of it.
There were some funny things though. One of the tests was if you could defend yourself, so they said, who-ever can pinch the most socks of everybodys feet, is the winner. 10 girls.... all really wanting eachothers socks.... I have scratches all over my feet!
The other one was funny, but very tiring. We had to through a ball up in the air, turn a circle, touch the floor and then catch the ball. And they let a dog loose.... if the dog caught a ball, we all had to do 10 push-ups. I think we did 50 push-ups in total.........
I'm in the background of this vid, grey sweater, white jods, looking very tired. We had to do this I think 30 times!
http://www.bitmagazine.nl/media/adelinde-talentendag-2/
And here a vid of me and Breitlingh actually in the arena!
[video=youtube;P1F5vo3EXCE]http://www.youtube.com/watch?v=P1F5vo3EXCE&feature=youtu.be[/video]
This was the beautiful arena!
https://scontent-b-ams.xx.fbcdn.net/hphotos-ash4/1511089_634907773218296_1320153126_n.jpg
And some trainingpics from this morning!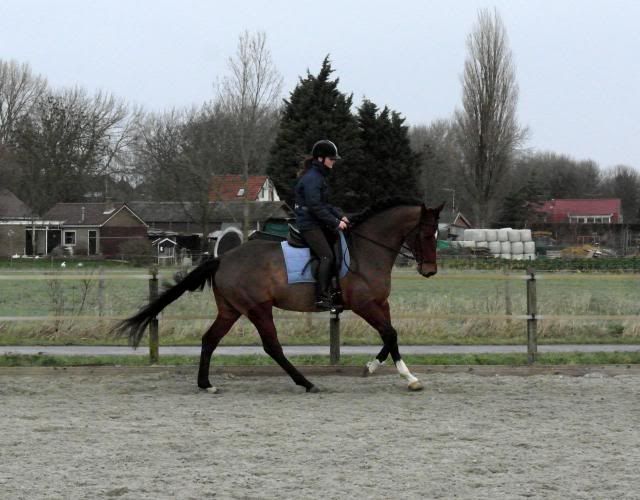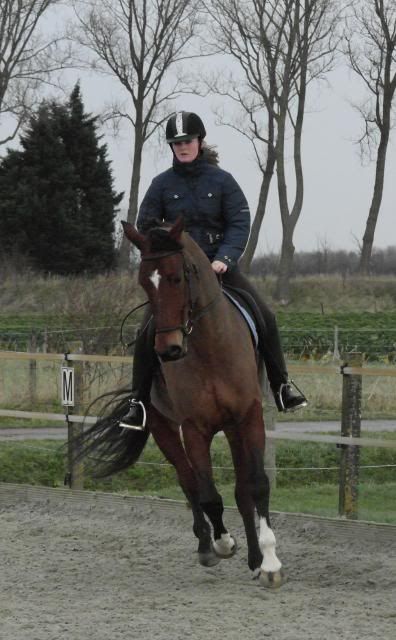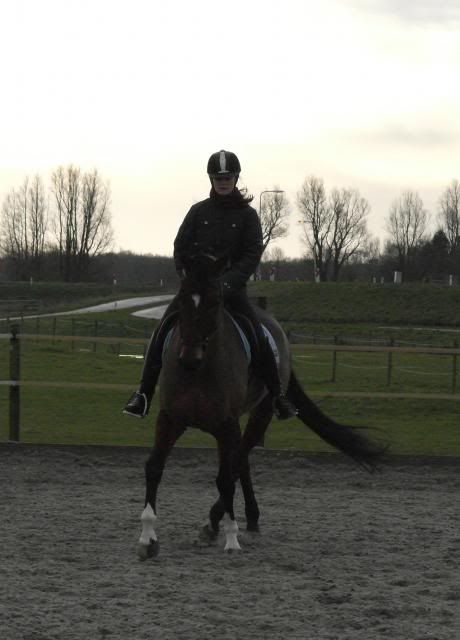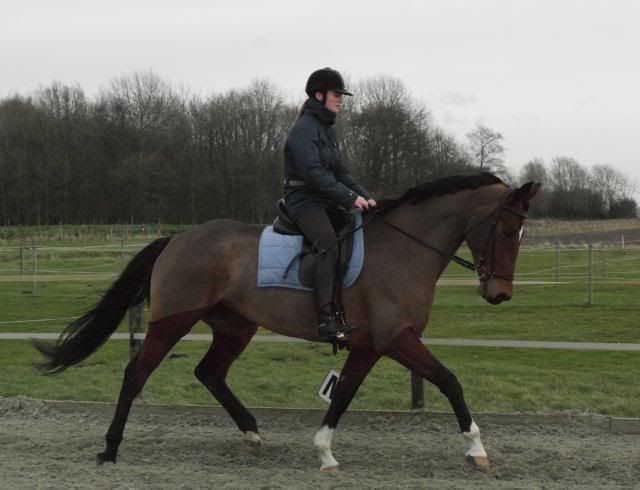 Our next competition is on the 5th of January! Ended 2013 just how I wanted it to end, we have got much more experience, we are now a team together and we have fun!