Joined

12 January 2009
Messages

547
Location
And I need some help answering it!
Planning on going to our local clear round jumping on Saturday
We have been many times before and always hovered around the 90cms/1m mark.
Before the end of the year I would like to have a go at a BS Newcomers (or that's the plan anyway
)
But I'm worried about taking the plunge!
Do I go this weekend and jump a round at about 1m and then a round at about 1m05-1m10 and use that as a schooling round to see if we're ready for it or do I jump 1 or 2 rounds at 1m??
Here is a pic of my horse jumping 3ft9 back in February: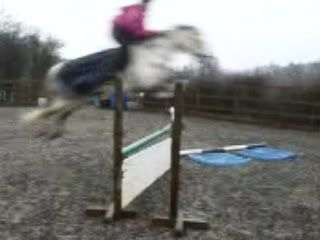 (Sorry about the awful quality - off my phone!!)
and the vid: (please excuse my friend talking!!
)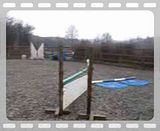 And here is a vid of us doing our 2nd BN on a ticket back in April (at the same place where the clear round will be this weekend):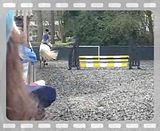 (Please excuse the atrocious riding to the second fence! He was very good to help me out!)
Now I'm much more likely to jump 1m10 as a jump or a course out at a show, why i don't know?!!! Think it's a psycological (sp?) thing in my head and I ride with a slightly more determined manner at a show!
I find he jumps much better over the bigger fences as he makes more of an effort but you have to be with him 100% as he takes a lot of confidence from you!
Any help would be greatly appreciated as I'm incredibly indecisive!!
Last edited: