Joined

26 August 2011
Messages

4,395
Last November I bought a 20ft x 8ft shipping container to put at the yard. It is perfectly functional and I love it, but it is very dark and dingy, even with lights. So this weekend I decided to give it a bit of a make over. It isn't finished yet (hopefully tomorrow) but I just wanted to share some pictures with people who will hopefully appreciate my excitement
(sorry for the large pictures)
Before: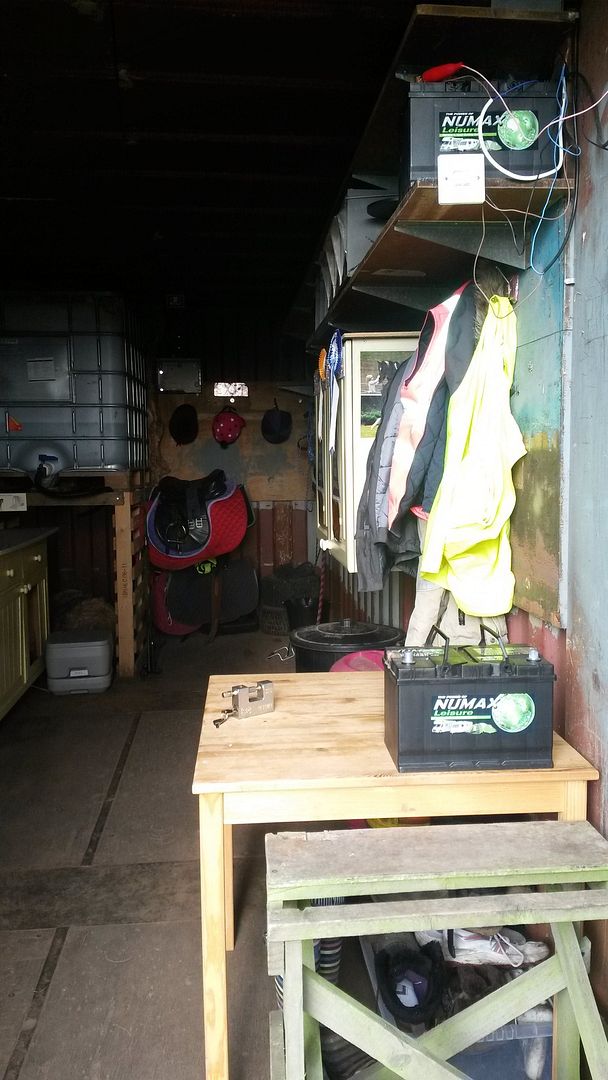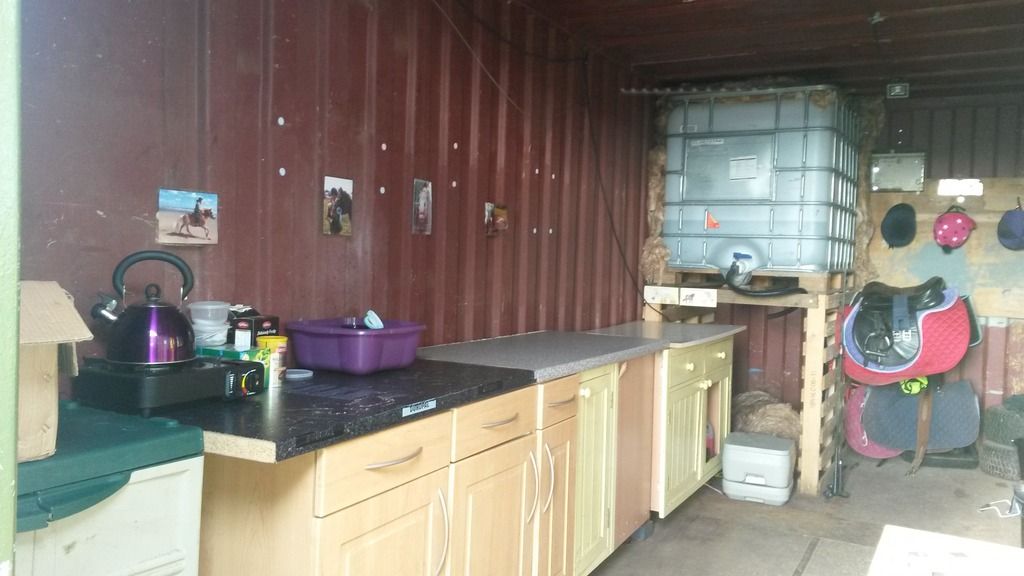 Cleared out and the walls scrubbed (Took blooming ages!)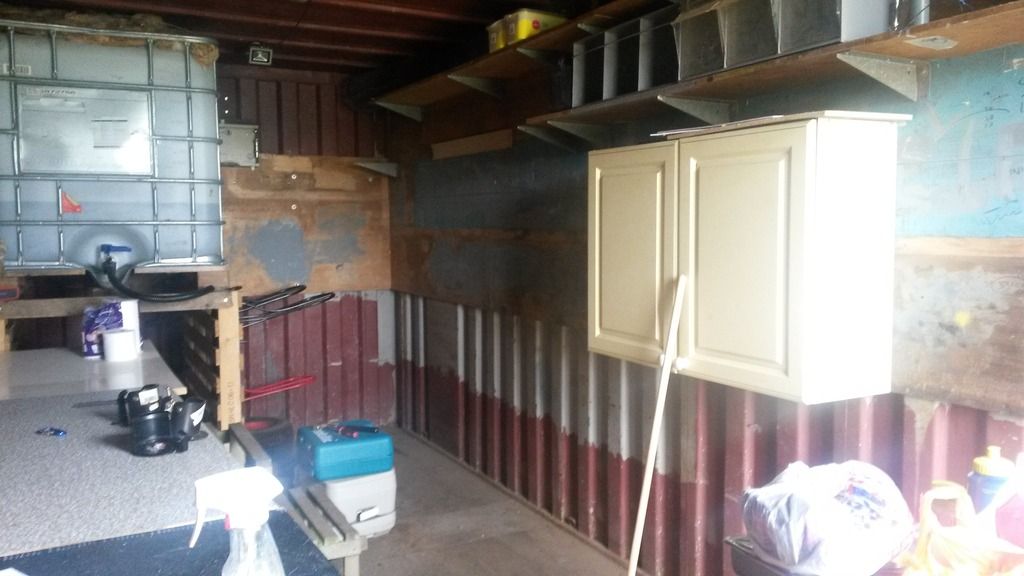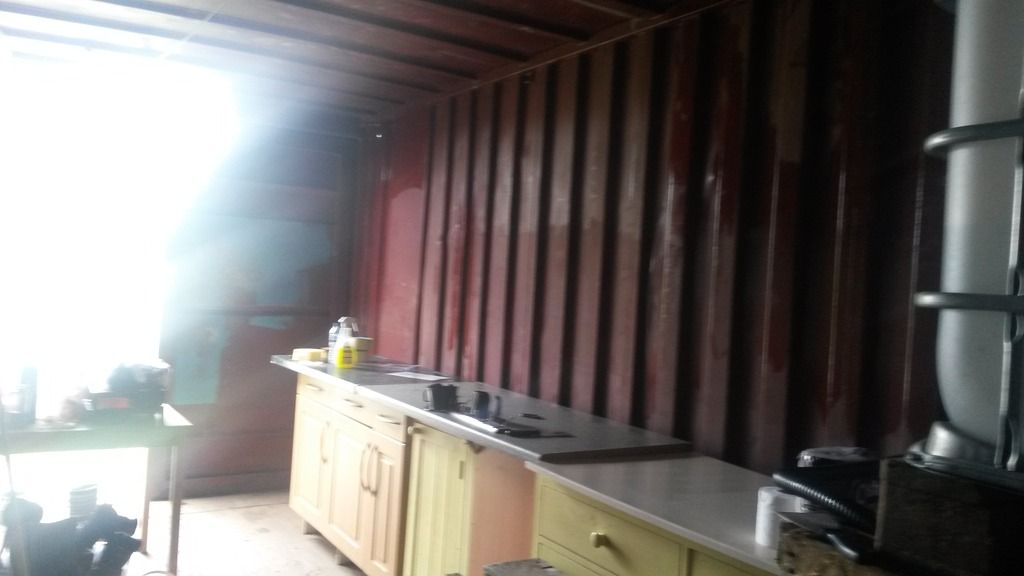 Primer applied (also took ages!)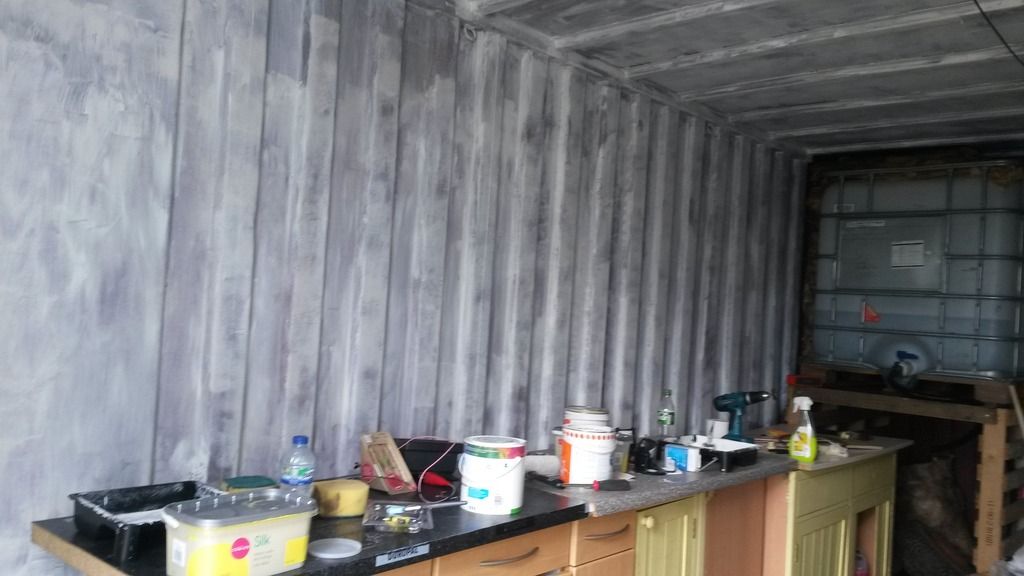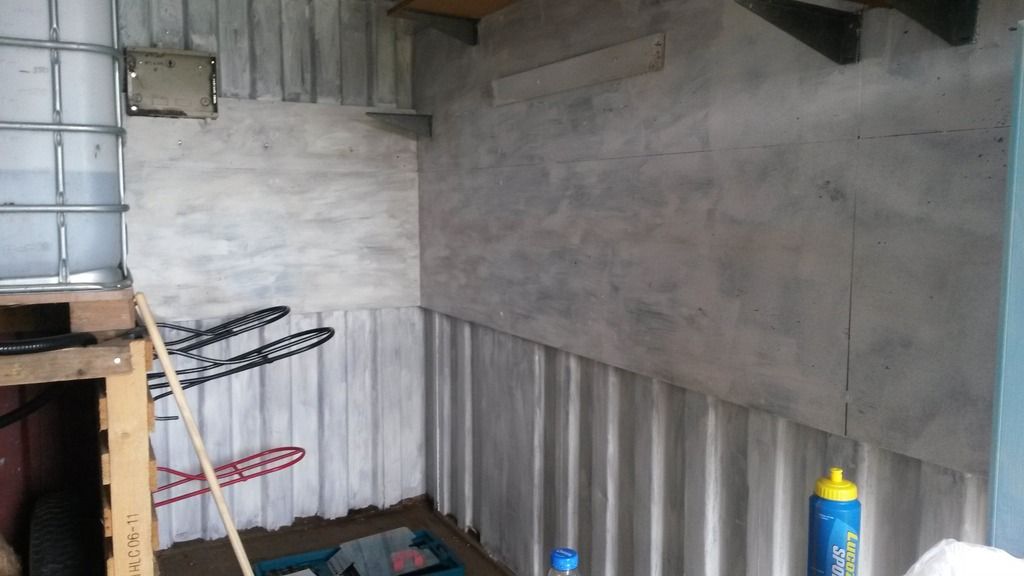 I ran out of time to put the colour on, but managed to get one door done to see if I liked it. I LOVE it, but OH wasn't so keen! The whole box, including the ceiling will be yellow, with turquoise cupboards and table. Much brighter!