My day started well today - I'm on annual leave so I got in my Christmas shopping and brought my little grey filly, Wanda, home from her training yard for her Christmas holidays before the bad weather started.
I thought I'd put the boys in to keep the filly company and to get them out of the bad weather. What a good decision, with hindsight...!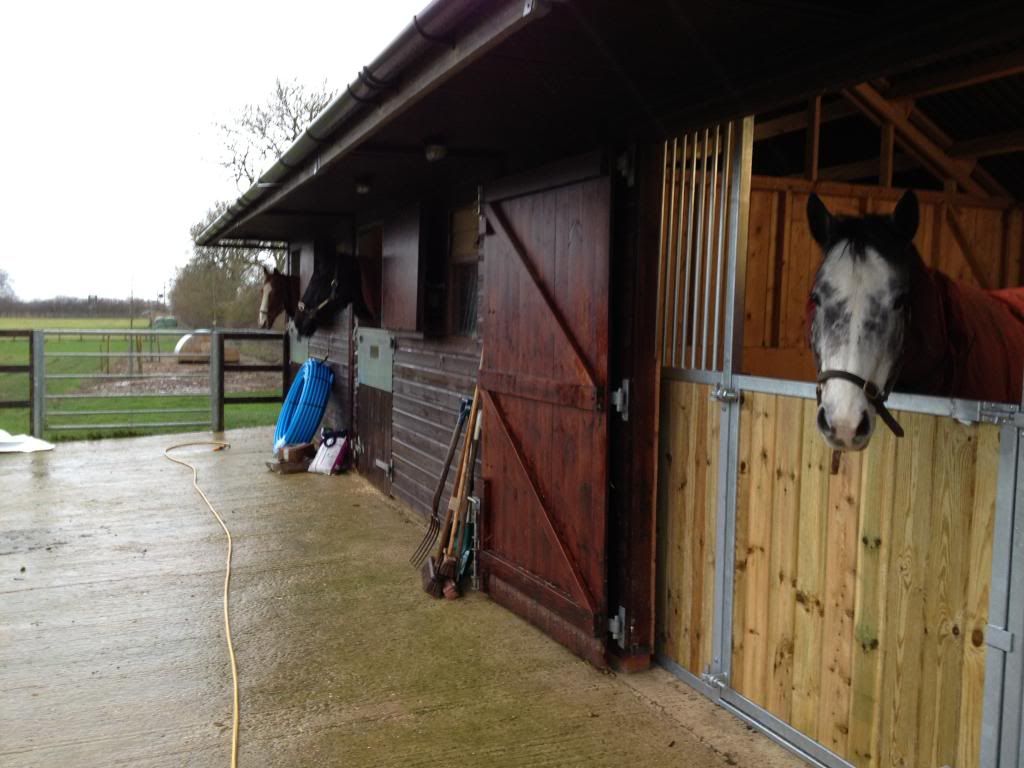 Mostly, the boys live out all year with a huge field shelter with ad lib haylage inside it. We only moved 2 months ago and the field shelter was already there.
I settled down to do some Christmas baking (as one does), when my neighbour knocked on the door. "Do you know about your field shelter?" he said ominously. "No" I said "But I bet you're here to tell me it's flipped over in the wind."
And lo, there was my field shelter, crashed through the fence and resting gently on what appeared to be a live power line.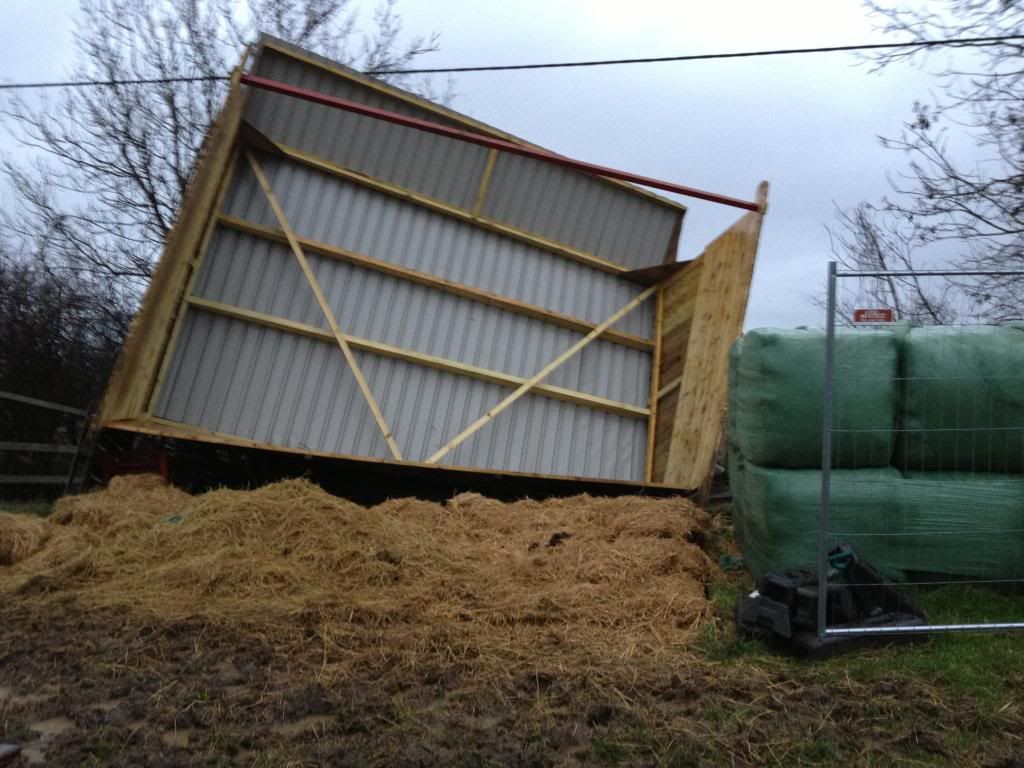 So, the electrical engineers arrived and said they'd be happy for us to pull it down with my neighbours tractor.
By this time, all my neighbours were out in the driving rain, helping out.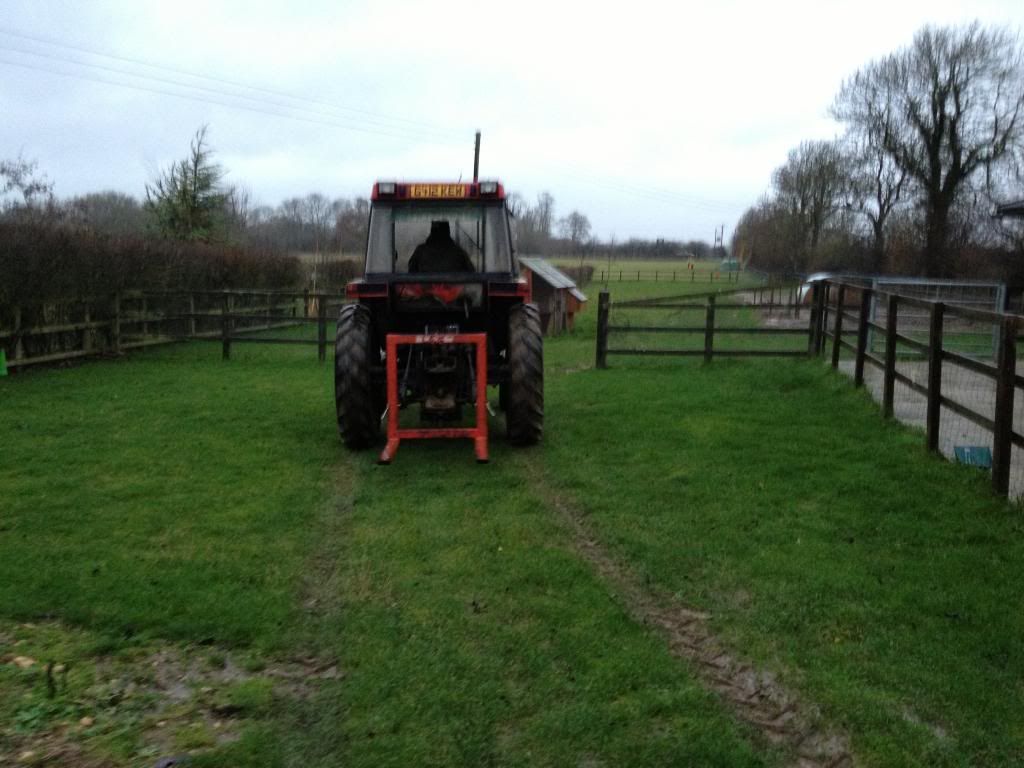 Meanwhile, my poor husband is stuck doing resident on call night shifts so aware of the situation but unable to do a thing about it.
Video of rescue operation....
http://s262.photobucket.com/user/kr279/media/IMG_2055_zps7411fb1e.mp4.html
We got it down and decided to try and turn it but the structure was very unsafe so we decided to weight it down with a few tons of haylage and some rope and field pegs.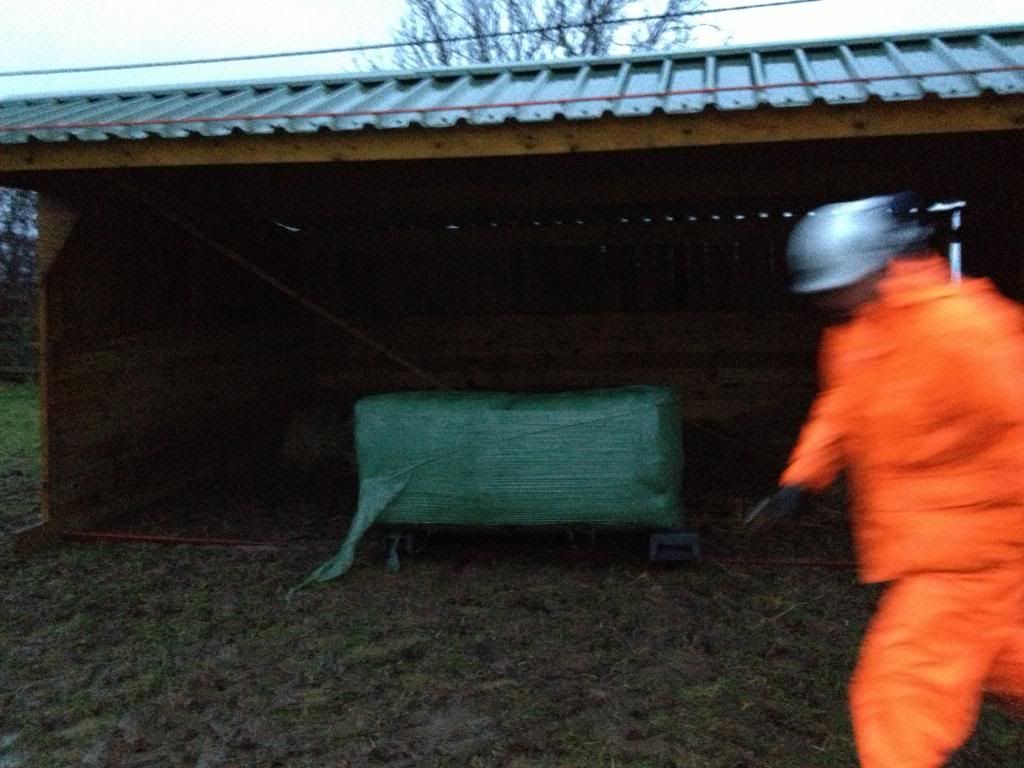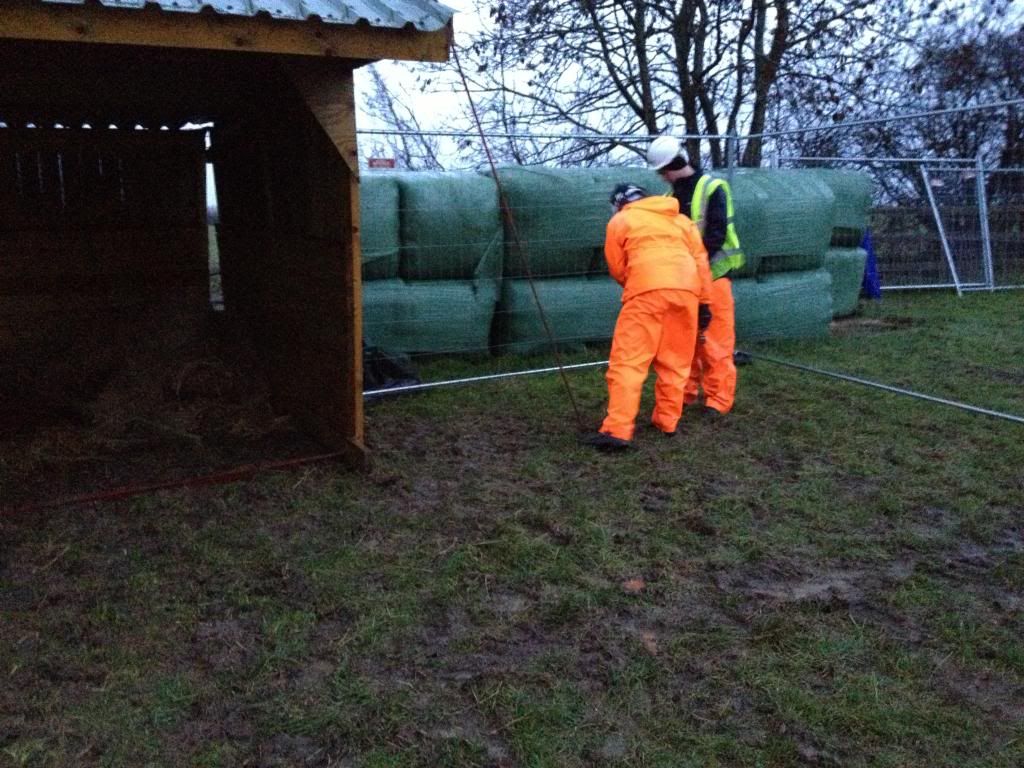 I now have a pretty unsafe field shelter that needs to come down (plus minus be rebuilt). Does anyone know of a company that might be prepared to come and dismantle and rebuild it/build me a new one and take the old one away?!!!
Meanwhile, back at the farm, the cats have been assisting as best they could...