Joined

15 June 2009
Messages

6,056
Location
We finally got out to do our BD debut today and words can't describe how happy I am. But I am going to keep you on tenterhooks for just a moment or so to update you with what we have been up to over the past week or so.
Last Sunday we headed off to do some in hand showing at Sparsholt. We've never done any showing before and I am very aware of Cam's conformation faults and his lack of sparkle so didn't really expect anything. But we came 5th in a big class for Riding/Hunter/Competition horse which was wonderful. Unfortunately we had a judge of little words as it would have been nice to hear what he liked/disliked about what was in front of him, but to be honest this was all about giving Cam a nice day out as we haven't been any where since last October. Massive thanks go to Suziq77 who came over from Kent last Summer to give us a bit of a showing masterclass and has very patiently fielded all the questions I have asked of her since and also to Be Positive who has been more than encouraging.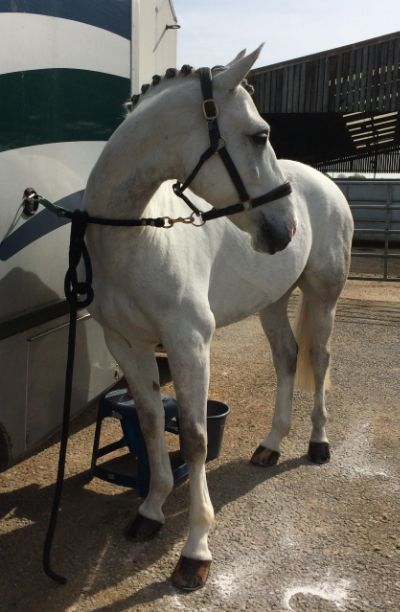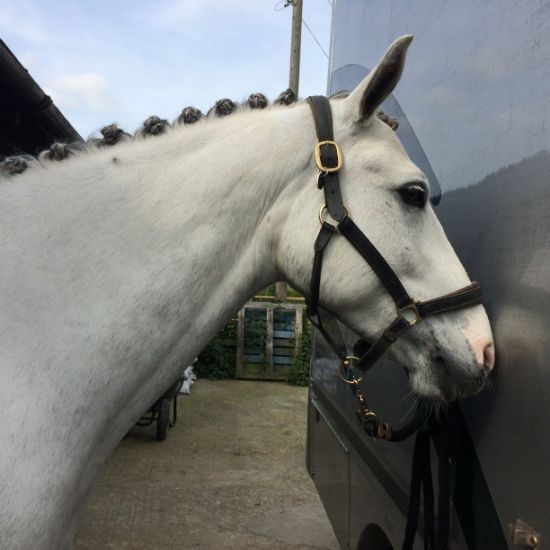 And a link to some other pictures including a few action shots:
https://www.facebook.com/media/set/?set=a.395745777231122.1073741864.253388098133558&type=1
Tuesday saw my 2 year anniversary with Cam. I posted a thread in Tack Room (
http://www.horseandhound.co.uk/forums/showthread.php?663764-Two-years-ago-today-I-bought-this-weed
), so won't dwell on it here, other than to say how proud I am of how he has come on. And Thursday was his real 7th birthday. He celebrated in his normal style:
https://www.facebook.com/MrCamHorse...3.1073741828.253388098133558/394790200660013/
However, once I dragged him out of bed we had an amazing lesson. For the past year or so we have worked with virtually no contact and really making sure Cam was properly engaged from behind and working in self carriage. If I had a pound for every time my instructor told me to leave the front end alone, it's going wrong because the back end isn't working through, I would be very wealthy. I've never been a person that would 'saw' to get an outline, but I am guilty of fiddling with my knitting. Not any more, I can assure you!! On Thursday we did lots of shoulder fore including walk squares with a quarter turn on the forehand at each corner. Also more shoulder fore in trot, both squares and circles, and really working on getting the back end engaged and the frame nice and short but with no tension in the neck and jaw. Some lovely slow trot work where we were barely traveling forward, but had loads of impulsion and spring - probably the most powerful Cam has ever felt. I did make up for working him on his birthday and gave him a bunch of flowers, so I'm not all bad.
Anyway, I digress...... on to today.
I dragged Cam out of his stable at some ungodly hour, actually I dragged myself out of bed as well - 6 am on a Sunday morning shouldn't really be experienced other than coming back from a night out. :/ But we got sorted and plaited and off to East Soley, with me chanting to myself "I'm doing this because I want to!". This was in spite of the grey skies, heavy rain and very gusty winds.
We arrived safely and tacked up. There were some very, very nice horses there and I almost felt like putting my bog pony back on the lorry and heading home again. I really thought that we were better off carrying on with the unaffiliated and even after two years together were not really up to scratch to do BD. But we started working in very tentatively. I swear we got from A to C in the warm up 5 times faster than from C to A given the prevailing wind. The time came for our test and it rode really well, for us that is. We actually managed the correct right canter strike off even though it was in a corner - our nemesis!!! I was just so happy that we did all the movements where they were meant to happen, I didn't event think about how they were performed.
Popped Cam back on the lorry for a quick break between tests and went to look at the scores. We were early in the class so only a couple were up, but we had scored 66.25% - I was absolutely stunned, but assumed that we had a generous judge and that many higher marks would follow.
On to the second test. Hmmm, that didn't go so well, so the less said about it the better really. However, I want to be totally balanced with my report so will say that I think we went off the boil a bit. Before I went in to the first test we did lots of lateral work (shoulder fore/leg yield) to really get Cam sitting a bit more, but I just worried about getting him forward for the second test thinking he would be a bit weary. We struggled to get our right canter strike off, eventually managed on the fourth try.
Also our free walk drifted terribly to the point where I had to make a big alteration of course. I really don't like Prelim 13 - things seem to happen at odd places. So sadly we scored a couple of 3s with the rubbish canter and our free walk only scored 5.5.
But, the thing I will take away from it all is that all marks after the 3s for canter were 7s so at least we were able to put it behind us and move on. We scored a rather paltry 59.79% for that test.
Very much deserved and I take away from the experience that we were correctly penalised where things went adrift, but we still had plenty of 7s in the rest of it.
Anyway, untacked, loaded Cam on the lorry, and how lovely to meet Humblepie who came over to say hello! (Hope your lovely horse did well in the Novice!) I went up to pick my sheets up and was completely stunned to find we had come second in the first class. So along with the shiny gold star 66% sheet for Petplans we also had a pretty blue rosette. So thrilled, will be smiling for weeks.
Some photos, taken from the video so not great, but better than nothing.....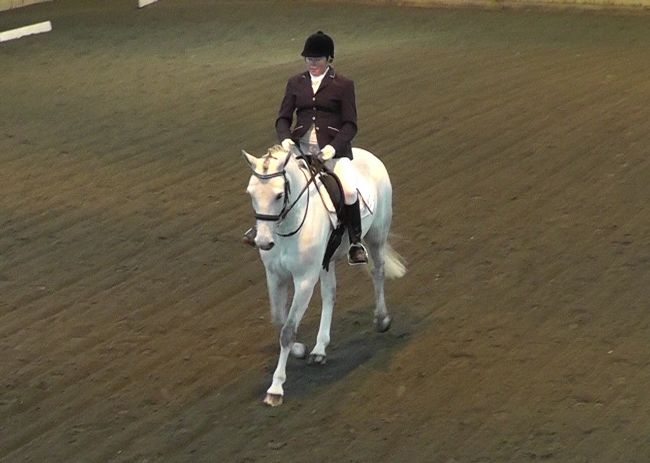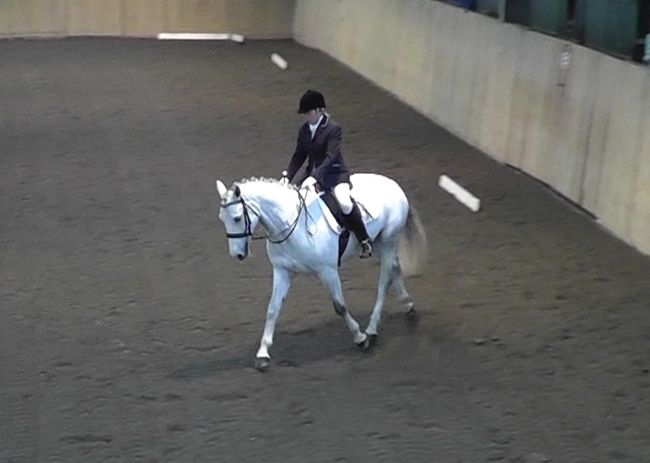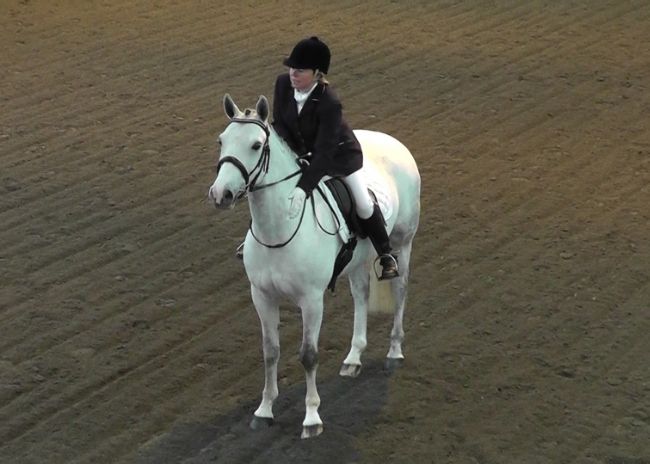 Lots more pictures here if you are interested:
https://www.facebook.com/media/set/...073741865.253388098133558&type=1&notif_t=like
Thanks for reading.
x
Last edited: