Joined

20 July 2012
Messages

17,010
Location
Transporter was meant to be here by 5pm at the latest but he got held up before he collected her and then she wouldn't load, then he got caught in more bad weather and behind a wide load that was taking up two carriageways of the motorway. When I realised he was going to get here in the dark I decided I better clear a space in the sheep shed
I used to have a stable in there for my 16.2 but it didn't occur to me until he was nearly here that it has had a concrete floor in since then so the roof is a lot closer to the floor
. Anyway no choice so I took the bulb out above the "stable" just in case she threw her head up and waited..and waited and FINALLY,
She arrived!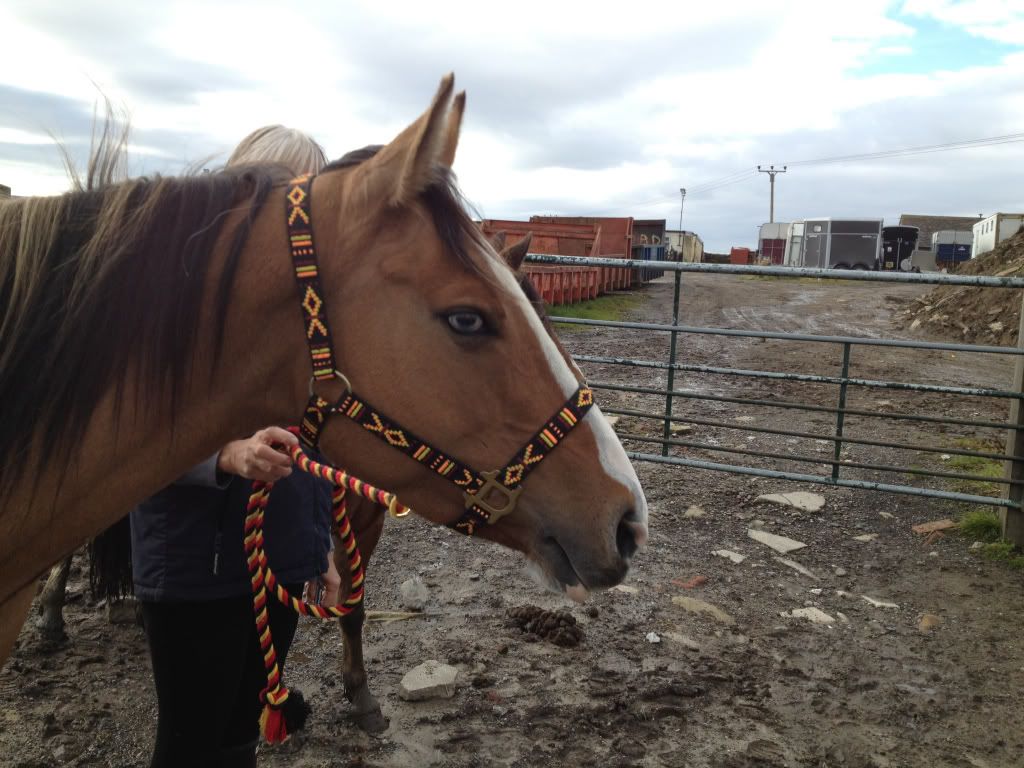 She is an American Paint, 4yrs old and called Amber. Really laid back walked into the shed like it was not a messy shed with a sheep pen stable
and was completely unperturbed.
Blooming Photobucket isn't working so will add some more when it does.
Meanwhile this is her father, he is the top paint reining stallion in the UK.
http://www.stallionsonline.co.uk/stallion_10696.html