Joined

18 September 2009
Messages

3,181
Location
I am chuffed to bits
!
Pickle did a sweet obedient test for 33, which I thought was about right and left us comfortably in the top half of the section.
SJ looked reasonably meaty as the biggest I have jumped Pickle is a BE80 track! I rode like a complete muppet and Pickle saved my bacon on more than 1 occasion. He even managed to fit 3 strides in the 2 stride double as I buried him at the first element
. Despite my frequent sabotage attempts Pickle somehow managed to jump clear. He is so careful!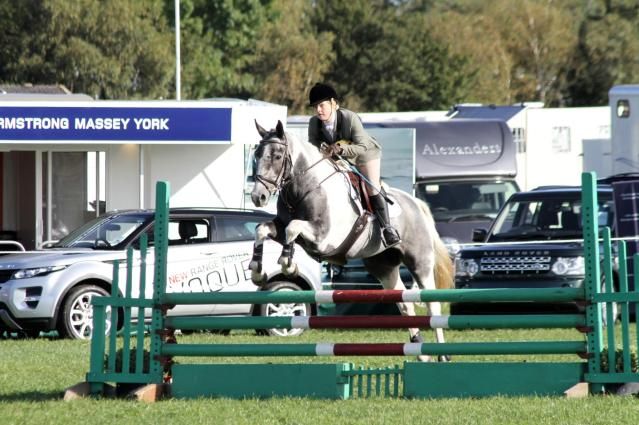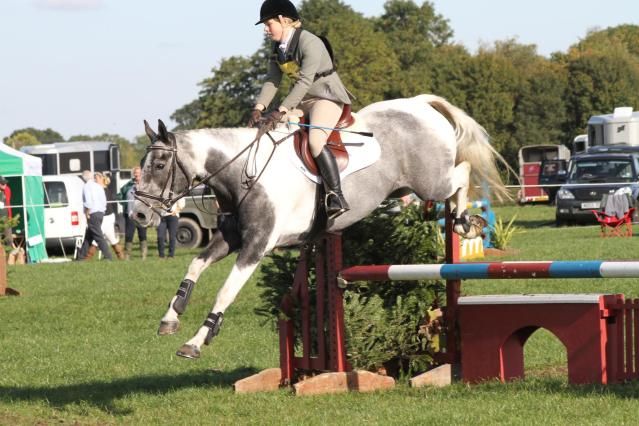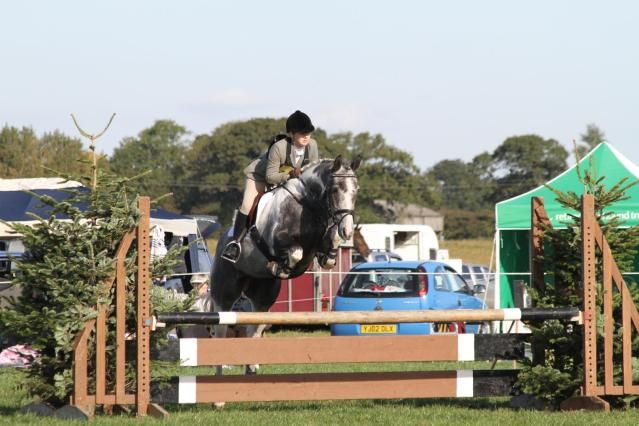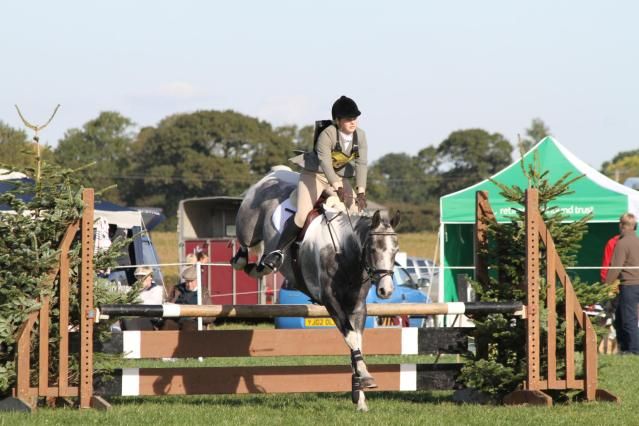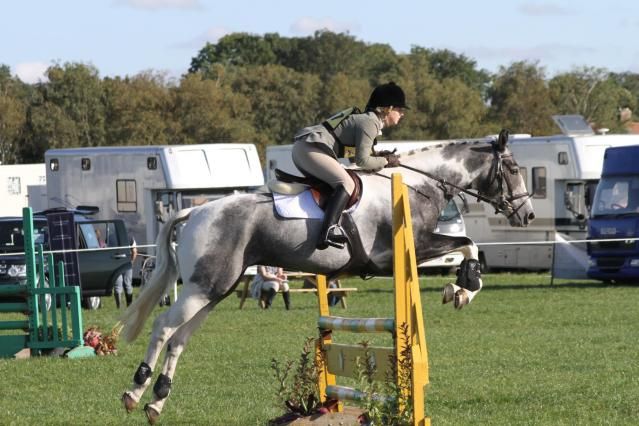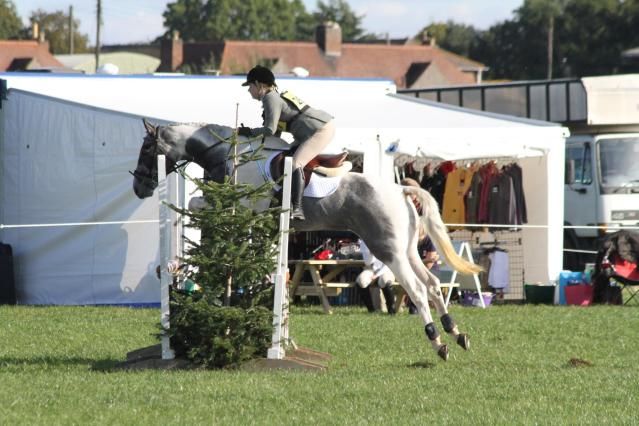 Off to the XC. Just as I was on 5 being counted down somebody fell off at the last fence (which was next to fence 1), meaning there was a loose horse. I frantically asked the starter 'am I still going?' to which they carried on counting. I assumed that was a yes and off we set, hoping the loose horse wouldn't run into my path
. Bless him, Pickle was amazing a didn't bat an eyelid. He jumped brilliantly and sailed round..........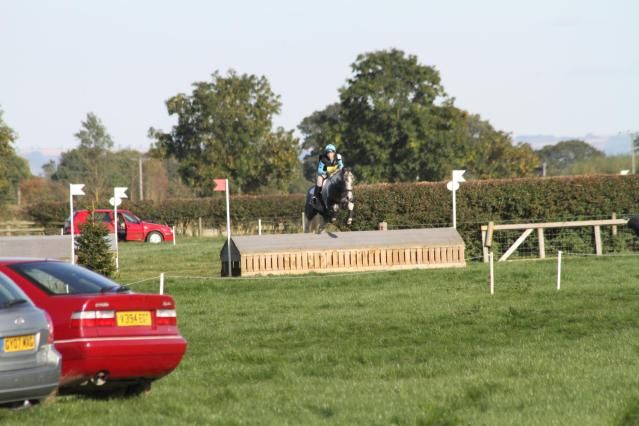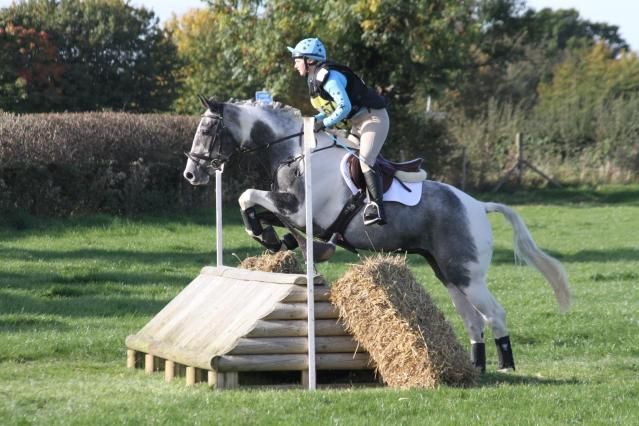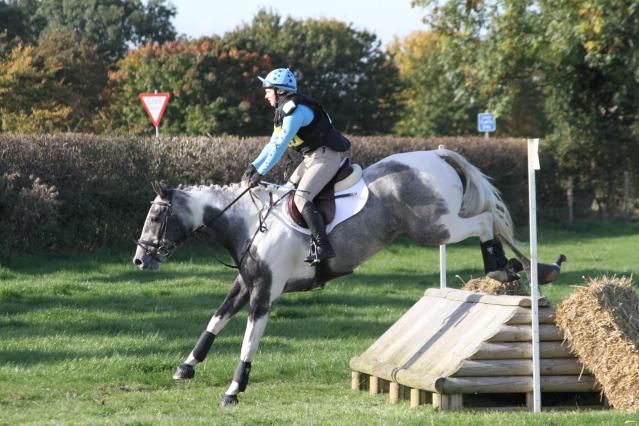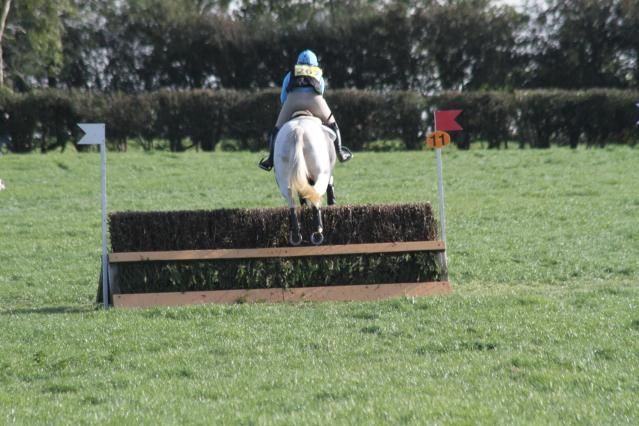 .................until we got to the water at the 3rd last. We jumped the fence before (a gappy boat house on a downhill slope) brilliantly. My plan was to trot into the water as it was down a steep little slope and the entrance was quite narrow, plus the sun was reflecting off it. I asked Pickle to slow, and he pretty much ignored me. I figured that as he had been going so well he would be fine, so allowed him to keep cantering. Pickle saw the water on the last stride, jinked left and unfortunately as the entrance was narrow we went the wrong side of the flag, so 20 penalties. Lesson learnt! TBH we were both too cocky as we were both finding it easy. Quickly rectified the mistake and finished nicely over the last 2, with just 4.4 time penalties despite the run out. Very annoying as we would have been 5th without the 20 pens! But over all I am so pleased with him, he made it feel easy and helped me out when necessary, I can't believe he is only 5! I am still grinning like a cheshire cat. I still have Oasby and Norton Disney BE90's to do with him, so time to rectify the mistake, and get a clean run.
In other news Jem did a double clear in the BE100 and came 4th.........again
!
Last edited: