Right, following on from my last thread (below)
http://www.horseandhound.co.uk/forums/showthread.php?624704-Barefoot-unshod-Experts-Opinions-please
Please could I have some feed back/advice again from you guys again that kindly replied before, are they any worse, better?
He had some flaring before as you said and some of it has since chipped off, I'd like to think it was 'self trimming' but it could just be really poor hoof breaking away.
I've been washing/soaking the hooves and treating the thrushy area in the deep sulcus area, it is not as tender (when i gently pick the area to clean and check for stones etc) and seems to be a improvement, ive been using keretex antibacterial spray wash and Kevin Bacons Trush treatment.
He's not had a trim sinse my last post, just road work, average 4 times a week.
As you'll see from the photos our stable yard has stony/gritty surface, good in some respects I suppose, he picks his way over it carefully (in hand, i wouldnt ride him over it) bit ouchy at times but fine on roads and grass.
He's an expert at tubbing and lifting his feet for me before I ask, think he likes his pedicures.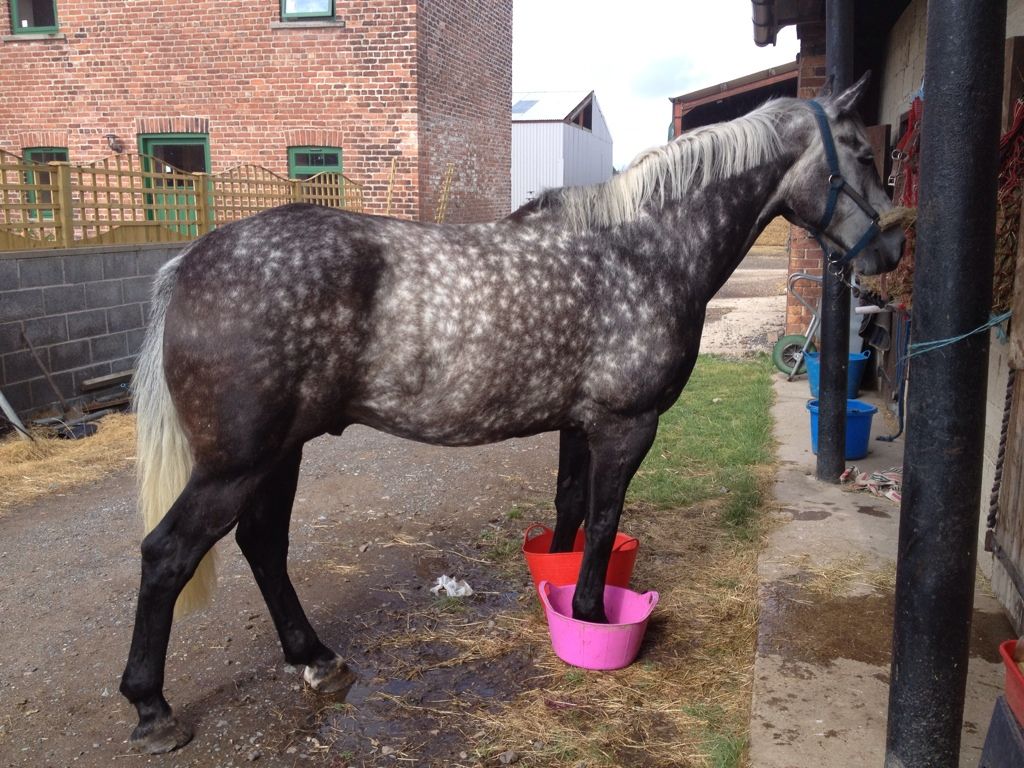 Ok, back to subject of this post, these are the feet now, not as neat looking but it's showing how they are wearing/coping with road work sinse my last post and if any, the changes.
Some where taken after I'd washed his feet, some after in the stable.
Front offside, you can see where the inside has broken away.
Inside view, close up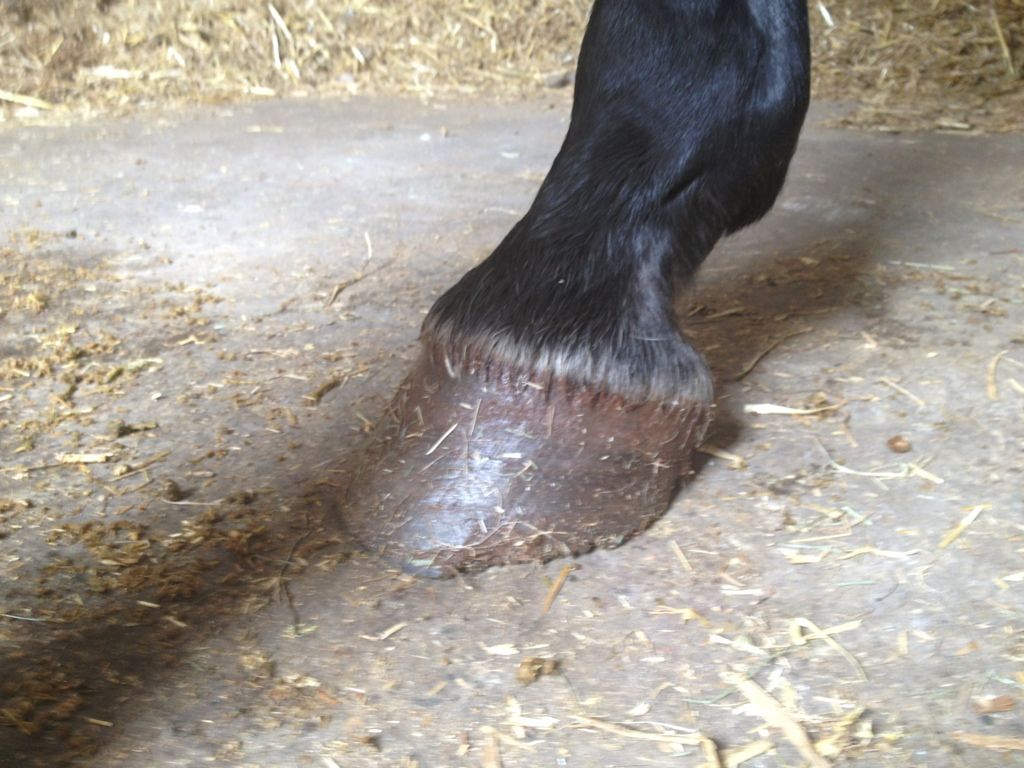 Nearside Front, side view
Underneath
Back feet, side view (sorry missed off the other offside hind)
Underneath
Gosh...that was rather faffy copying and pasting that lot on an iPhone!
Diet, he's now on Dengie Healthy Hoof, bit of sugarbeet, protexin, Argo Vitmin, a joint supplement and cider vinegar.
and some hay (say 2 nets a day is the average) he's carrying less weight now as he's just dropping off a bit (less grass/more work)
But I've since heard that this Dengie healthy hoof is not actually that healthy, but it's approved by the laminitis trust so I'm a but confused if I should be using it now.
Been looking at Cavello Horse Boots, do I boot up or carry on as I am?
Sorry that rather long but any feed back would be much appreciated.
Thank you