Joined

8 March 2006
Messages

12,705
Location
Well Nell arrived with me on 22/1/12 so we are 4months in and have come so far already.
When she arrived she was wary of me in general, did not want me to touch her when out in the field and was very jumpy etc. She also did not like having her feet picked up and would kick out or not even pick them up!
Now she loves a fuss in the field or not, and lets me pick out her feet in the field without a head collar. I found it very hard to adapt to her i have to be honest and I pined after my beloved Seren for so long, I still do, but I have learnt to love Nell. It does take time to build a relationship after all, and although I know we have a long way to go we have really come on since then.
Lots of people have commented on how she is maturing and really turning into a young mare now. After a rocky and emotional start I really do love my new girl Nell
So a couple of pics the day she arrived
Ignore me looking daft please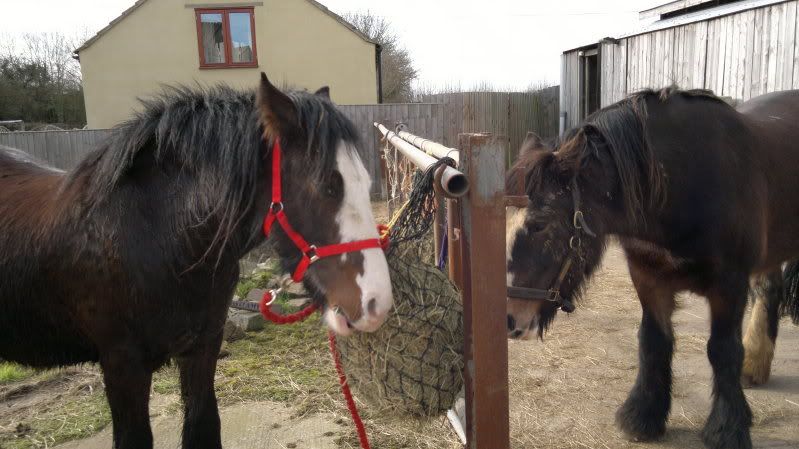 And some from tonight after a quick wash