My section D has not been quite right for a while - nothing to put a finger on just not as enthusiastic with his work. Then the last week he went lame and so I took him to the vets. They were at first a little stumped as although he was quite obviously lame it just wasn't consistent.
He was crippled after a leg flexion and they did several nerve blocks until they discovered the problem was in the knee. Did scans and x rays and the x rays quite obviously showed the problem.
He has chronic arthritis in his left knee and from that point is retired to hopefully just a light hack - no more jumping or fun rides.
He has been given two injections in his knee - I can't remember what they were I'm sure someone will be able to tell me! He has had two days box rest and was allowed back out yesterday. I have to give him a week off and then trot him up. If he is sound then I can begin riding him gently.
Vet said the maximum time is 3 weeks so if he still isn't sound in 3 weeks then we know that the degradation is too severe for the injections to have any effect.
The vet did also say that he was slightly lame in the heel but he wasn't overly concerned and said that it was most likely due to Dyl favouring his knee.
Here are the x rays - of his good leg and bad. It's quite obvious which is which! Vet also said that the spurs would have built up over a long period of time, and that although he doesn't like to say so due to slight movement/angles it looks a though Dylan is running out of cartilage - just above the top spur where it is fuzzy, which is why he said he really wouldn't like to say if the injections will have any effect - could go either way. You can also see that his good leg is nice and smooth whereas the bad leg, the profile of the bone is lumpy/mountainous.
Any comments on the x-rays?
Good leg
Bad leg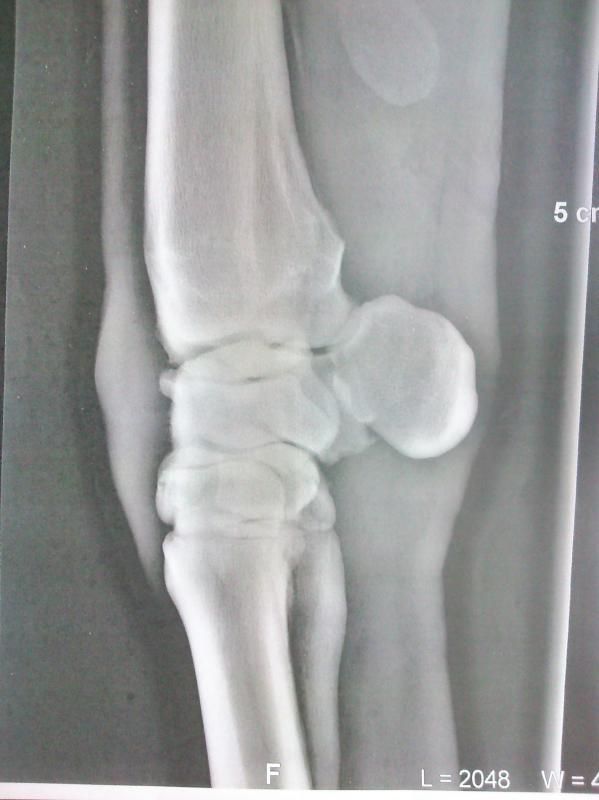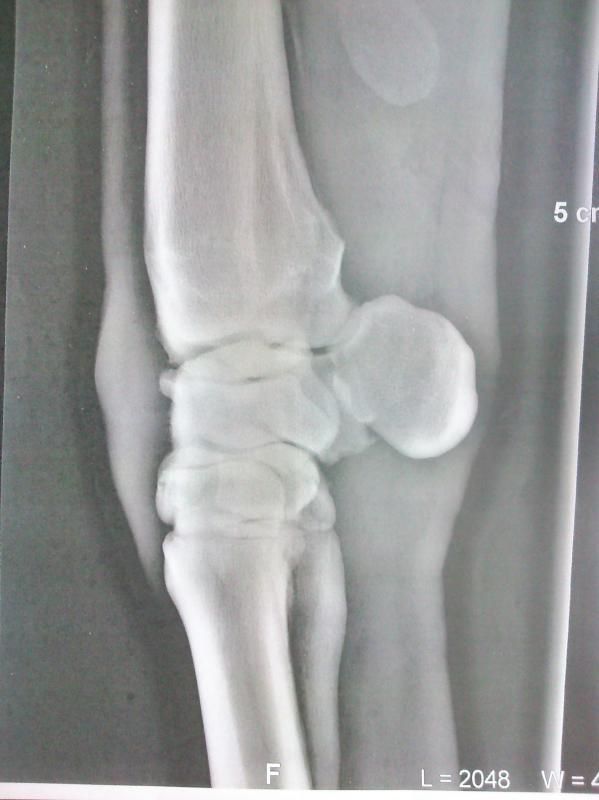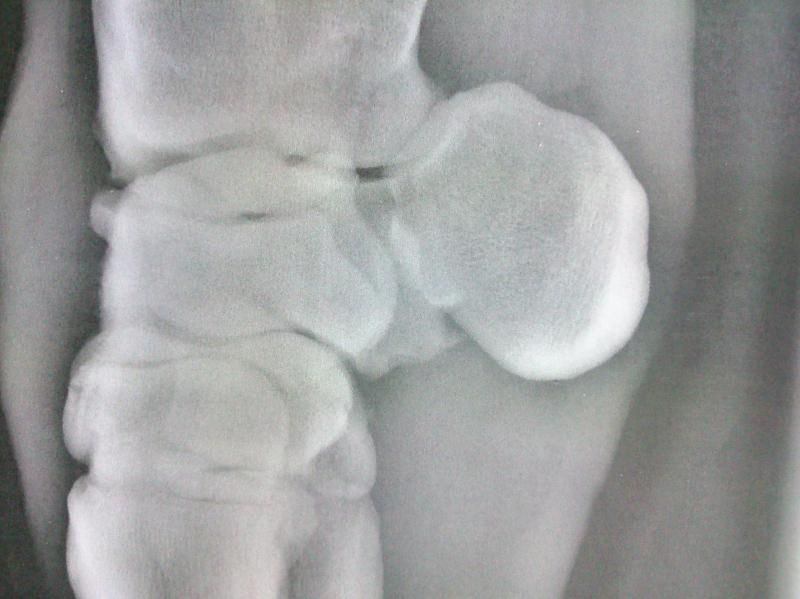 So I'm not sure what I'm feeling at the moment, I don't think it's really sunk in - I feel like I should be upset but I'm just a bit numb.
But I've had a few days to digest and now I feel I'm ready to begin looking to the future. What if the injections don't work - what prospects are there? He is happy in himself and eating with no problems, still rolling and getting up and down ok, can he be managed on pain relief? Are there any other options? I've had a few things mentioned to me, tumeric, blue lipped mussel (?) accupuncture etc but has anyone any used these methods/supplements? What would you advise, do those x-rays look as bad as I have a sneaky feeling that they do? And if so, what then? What should I expect?
Thank you in advance!
ETA he is 22.