Joined

30 June 2005
Messages

729
Location
The saying 'be careful what you wish for' certainly rang true this weekend. Up until a week ago, no one hacked out here. So, I have over the last month or so been taking my lad out for short walks around the area.
It's not nice hacking at all, in fact it's horrid. There are no bridleways or any common land to speak of so you have to go on the roads and tracks. Typically you will have 20 or more small children running full pelt at you screaming and laughing and yelling out 'namaste' at the top of their dear little lungs. Loose cows coming to investigate, motorbikes which never, ever slow down and pass you whilst blasting a good toot toot on their horns, not to mention camels pulling carts, lorries, tractors, rubbish blowing about all over the place oh, and feral dogs snarling and snapping at your horses heels.
I am pleased to say that Casper has coped with the lot! Ok, so cows and buffaloes are viewed with a very wary eye but on the whole he's been incredible. Not a spook in sight.
So, the YO decided that hacking out is a good idea so why don't we all go out for a nice jolly on Saturday morning (all meaning him, an Australian lady event rider ,me and a French lady tourist who is staying at the yard). The idea was to get out before the traffic got too bad and go for a long ride to some area he was convinved would be good for a nice trot and canter.
We all jump on early morning and set off, Casper is frankly amazed to have company and is totally on his toes. The others are all behaving well, we get to the end of the lane and wallop, into the heaviest traffic, lorries, cars you name it the lot, all blasting horns and no one gives a damn that there are horses on the road. YO's horse totally loses it, he went vertical, came down, bucked and straight up again all the while getting further out into the road. Huge lorry misses them by a fag paper. No one and I mean no one gives a damn, they just keep coming and blast their horns. It was loud, fast and like being on a motorway frankly.
Meanwhile, Casper and the other two are so thunderstruck they just get on with the job and TROT ON (albeit sideways snorting). As we progress, there are dogs flying at us, a jeep came full pelt out of a side road flashing lights and blasting horns at us (well we were in his way of course), lorries continue to thunder past and Yo's horse is still performing airs above the ground.
It was absolutely the most terrifying experience of my life bar none. I doubt for a second that I could properly convey just how bad it was. I did think that we were going to have a major accident and it was a joint decision to get the hell of the main road as quickly as possible.
Rest of the ride went well though, I soon learned that schooling whips at eye height slowed dwon the motorbikes a little. You have to literally put the end in the cyclists eyes mind you and they give you the filthiest looks.
I couldn't take pics of the worst of the ride so when you see these I daresy you'll wonder what all the fuss was about. I had my hands a bit full at the time...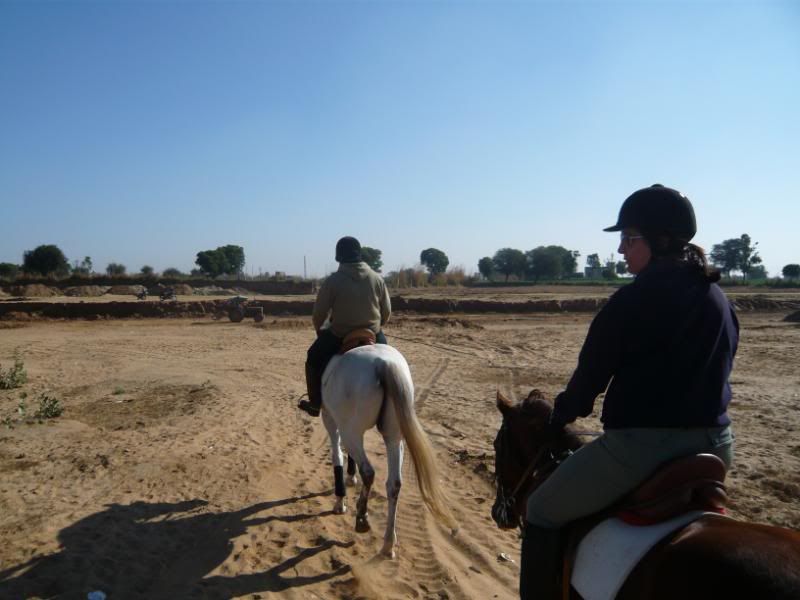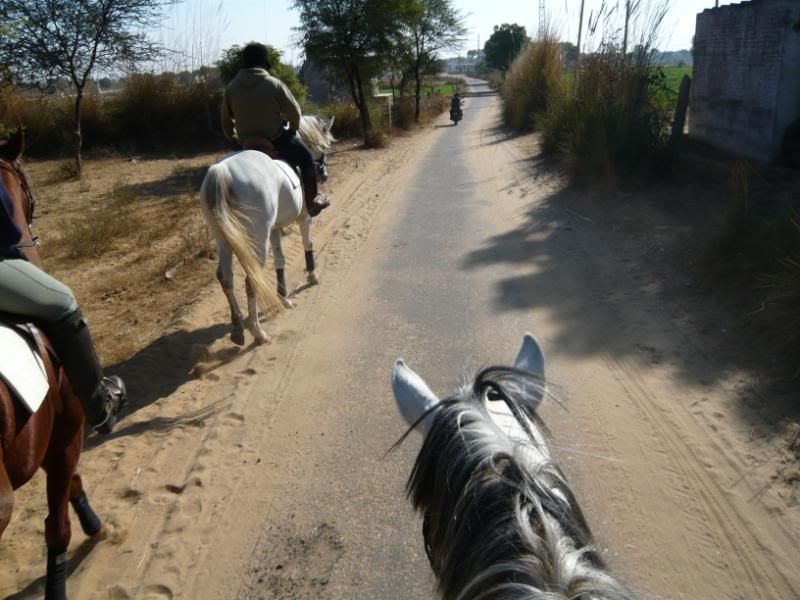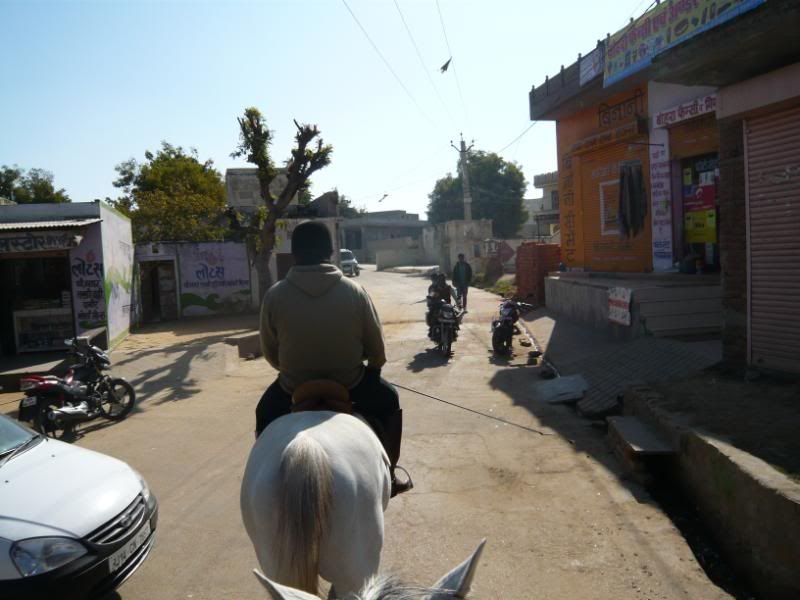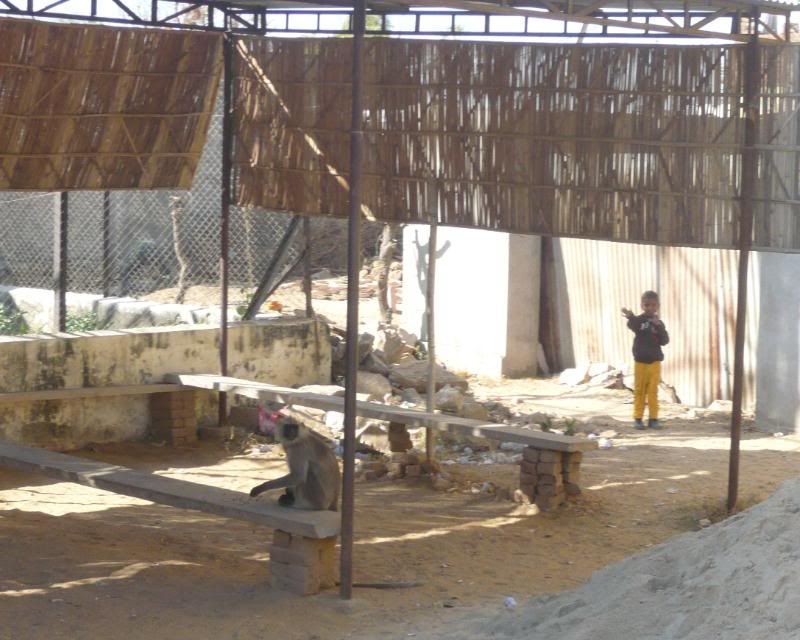 I am so proud of Casper though. He really didn't react to much at all and was easily the best behaved of the bunch. Silly thoroughbreds? I think this lot out here prove just how sensible they can be (YO's chap aside that is).