Joined

6 September 2006
Messages

7,760
Location
I took Beau's rug off today and was shocked to see how much weight he has lostin the last 5 days, I could easily see where he had lost weight.
He was 700kg when I weighed him 5 day ago, today he was 655kg.
And you can see the difference:
1st Dec:
5th Dec: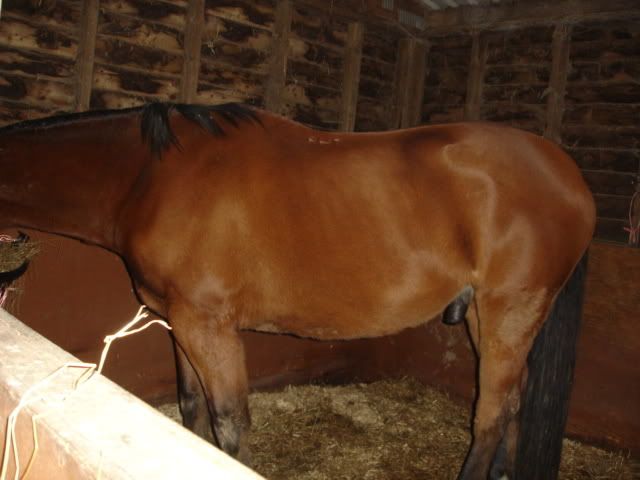 I have been trying to really hard to keep the weight on him, but they arent getting hay out in the field yet,and as he lives out, he isnt getting much.
Ive now taken to bringing him in for 5hrs a day just so he can get some haylege down his neck.
Not a happy bunny, guess that means there is definitely nothing left in the grass now!