Joined

9 April 2014
Messages

2,975
Location
Not sure if anyone remembers my post from back in June.
http://www.horseandhound.co.uk/foru...-you-deal-with-a-horse-like-this-so-stressful
I did an update a few weeks after but thought I'd do another one 6 months later. In an attempt to make his life a little more fun and interesting we started doing a bit more with the mare that he loves/trust the most.
At the end of that month we did our first fun ride! - 50 local riders raising money for a local cancer charity who supported the young show jumping organiser during her treatment.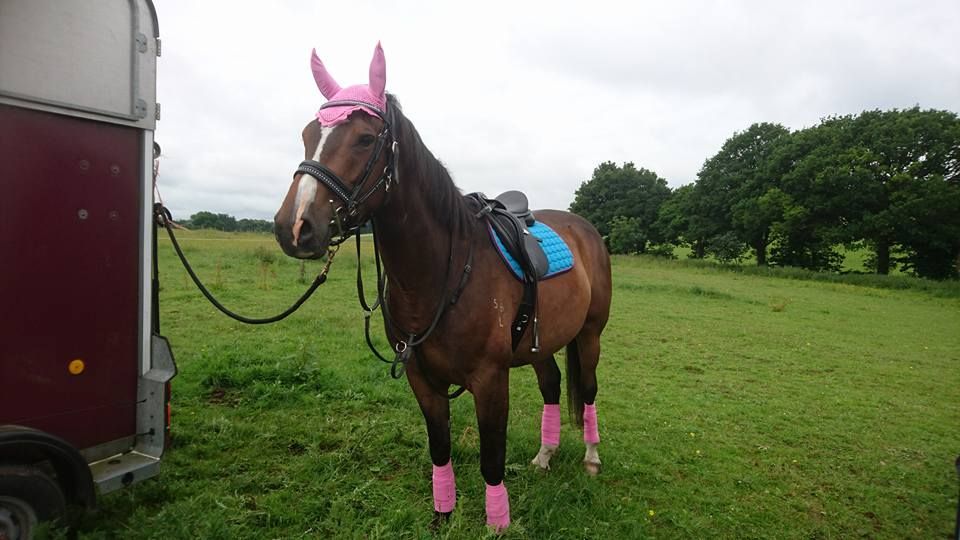 Then we went to the beach - he was foot perfect, despite me panicking because I'd forgotten my whip, and convincing myself he was going to have a paddy! - not one paddy in sight.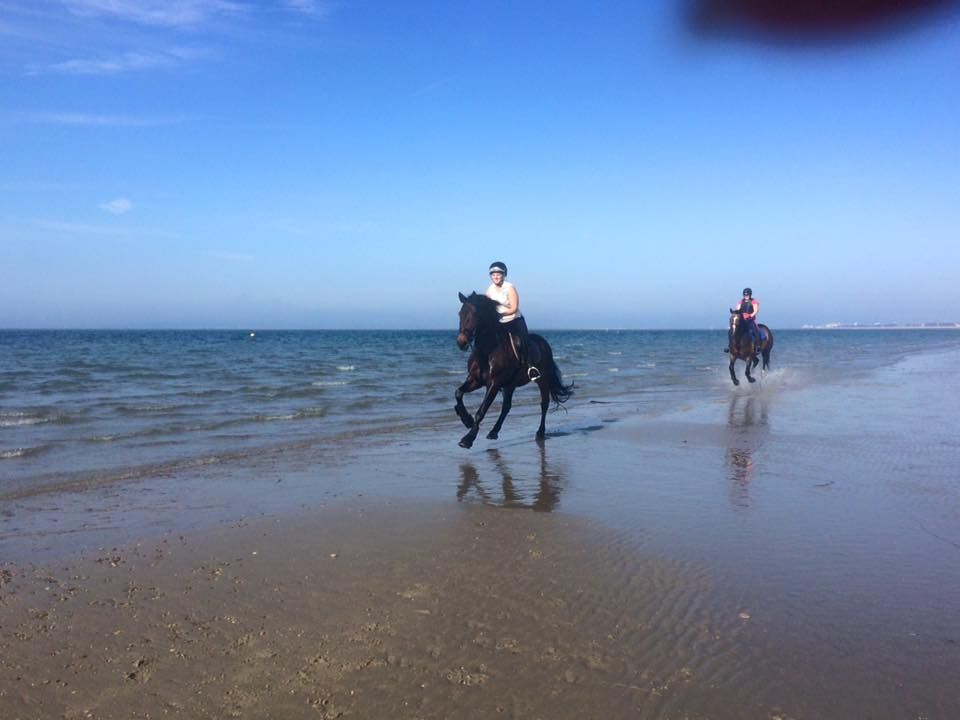 We did another fun ride, a 10 miler this time, with a lot more horses, we went in a 3 and he was a little more excitable during this one, as we worked out he doesn't like things coming up behind him, so horses cantering past made his spin around to see what was going on! and we had an almighty rear at the start line, through impatience of waiting but we made it round in one piece
We then took a trip to Frensham ponds, which was awesome fun, so nice to ride in all the sand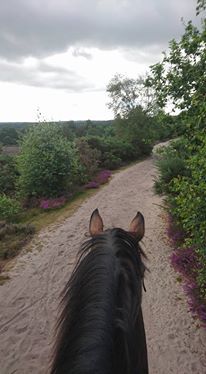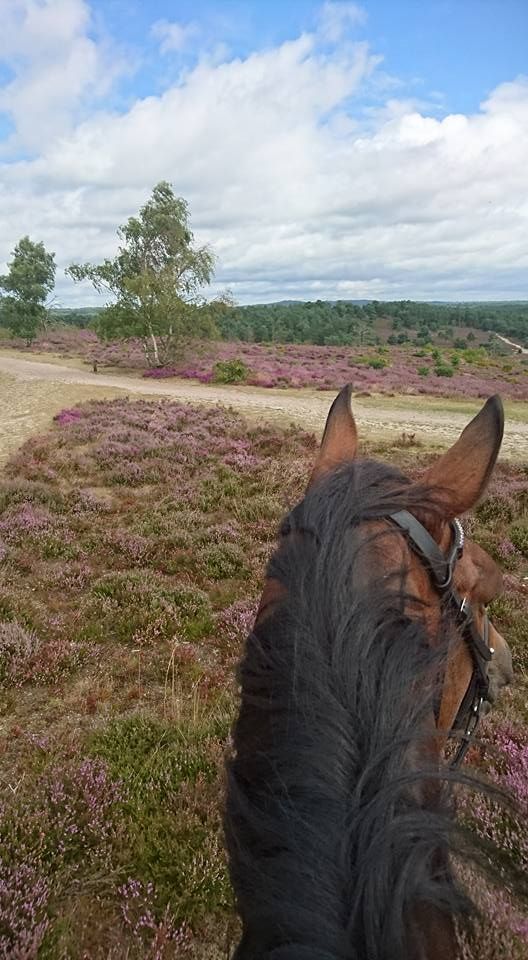 Sept I took 2 weeks off work and my aim was to hack alone by the end of those 2 weeks and I actually did that the first day and we've not looked back since! we've been hacking around the farm on our own ever since!
About a month ago I put my brave pants on a attempted hacking around the roads alone, our yard is right on the corner of a country road which has a 60 mph limit, and this is where he's napped before!! he did nap but luckily the road was clear! I didn't give in and within a few minutes he gave in and left the yard and was perfect the whole way round, tried again 2 weeks later, he napped again but gave in after about 15 seconds this time, so progress I feel! again he was a total star
I've also been taking Thursday mornings off work for a few weeks and I've been taking him in the school, with the assistance of my yard manager! I did fall off 3 weeks ago, after he humped his back, and I lost my stirrup! he looked a bit shocked that I'd come off and when I got back on he didn't mess about again and since then he's been pretty good, backs off occasionally but soon goes forward again.
So anyway, yesterday we did our first dressage test, only at the yard but was the annual Christmas, fancy dress test and despite having the most difficult unco-operative horse on the yard, I manage to come 4th over all! so I couldn't be any more happy with him! what a great end to a challenging year! but feel like I'm finally getting there with him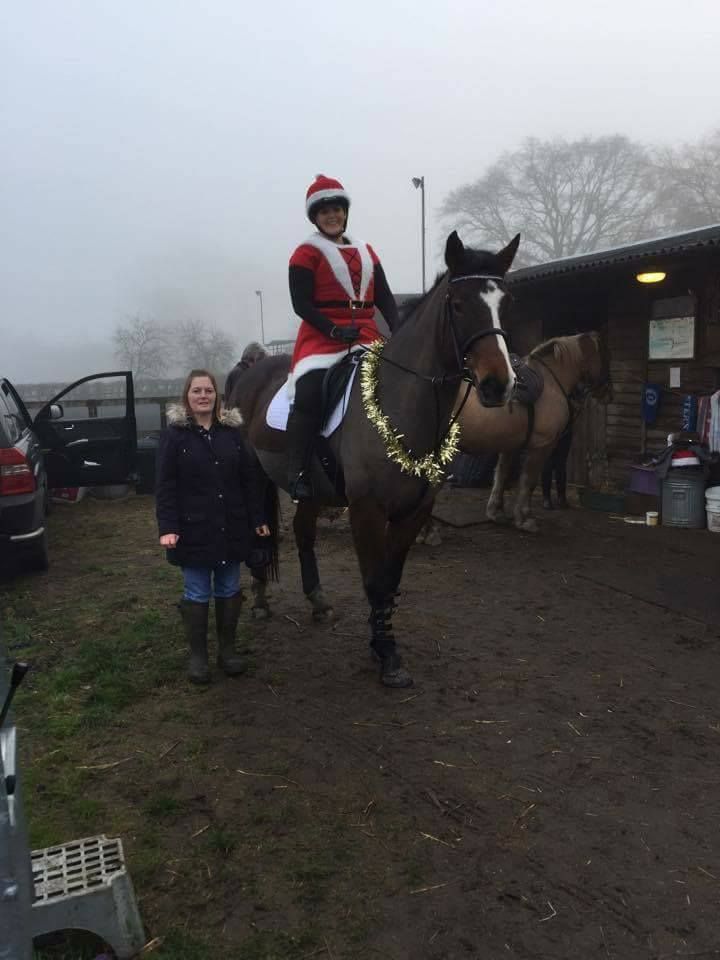 Merry Christmas all, and thanks for reading - if you've made it this far