Joined

15 June 2009
Messages

6,736
Location
I wouldn't normally post this, but so few people are posting at the moment so I thought I would share what was going on in my little part of the world.....
Starting with the oldest and smallest of my three..... Milligan my Sec A who has now been outgrown by both my boys but is very devilish and will remain with me till the end of his days. He's now 22 and I have a little posse of girls lined up to ride him, STRICTLY on the lead rein as he is a monster for dropping a shoulder, spinning and dumping his jockeys in the corner of the school.
He hasn't done much the past year or so, but now I've got my school I have been loose schooling him for 10-15 minutes a day and it's really brought a smile to his face.
Here he is threatening to roll, although I must say that is far preferable to him rolling in the field at the moment! He isn't as fat as he looks - he would make a lovely shag pile rug.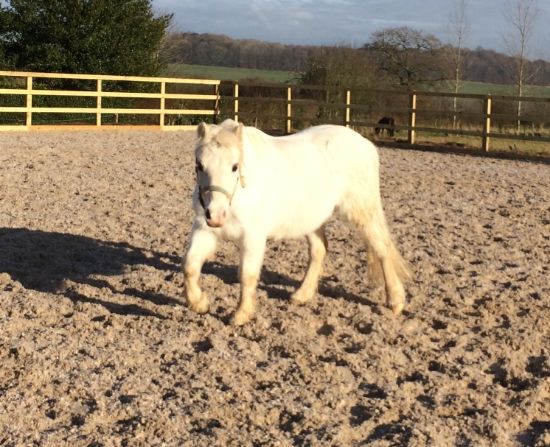 And a couple of him jumping, which he absolutely loves: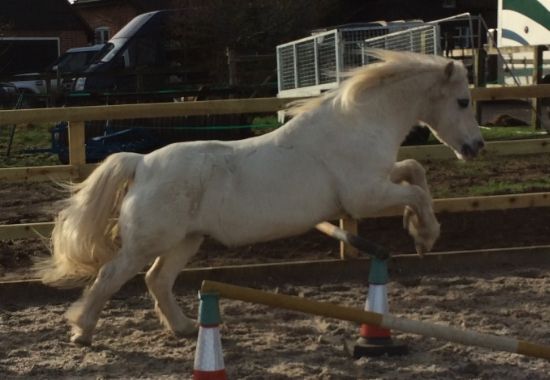 Onto my 13.2 Arab x NF Raffles.
The school has again been brilliant for getting him going again. He's 21 now and a whizzy but safe pony. Here he is being lunged over poles which really help as he gets very very excited about jumping:
And here he is with my 10 year old son on board: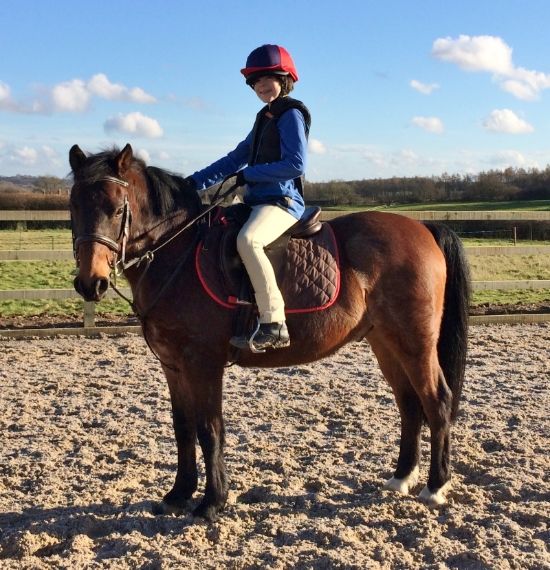 Lastly onto Cam who has had a nice winter break and is ready to come back into work. He is 7 this time around. I'm just waiting for the saddler to get back to me as he has suddenly sprouted withers and grown upwards so his saddle needs to be changed from a W fitting to a MW. Once that is done we will get cracking.
Deciding that posing is boring even when there is a lovely rainbow: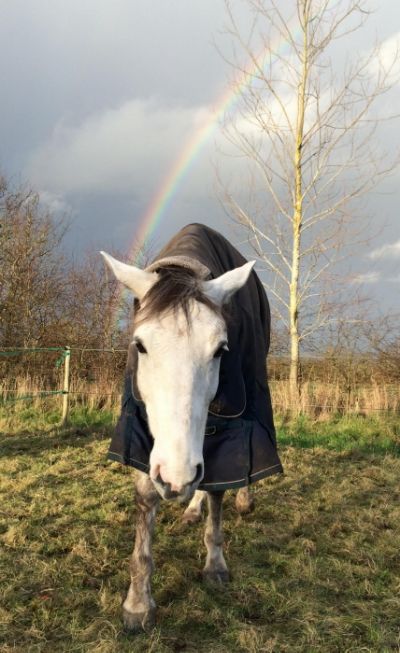 Out grazing as the sun is coming up: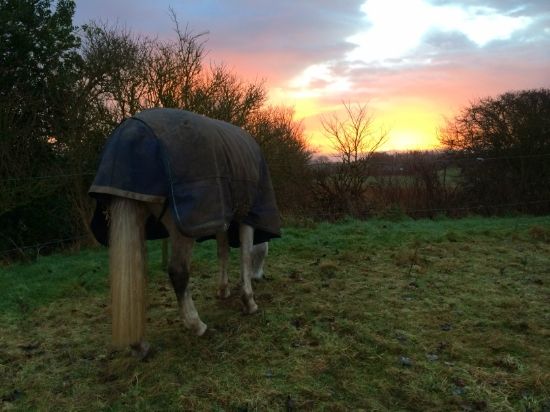 Having a hooley! Whoops, where are my legs?
Phew, I found them again!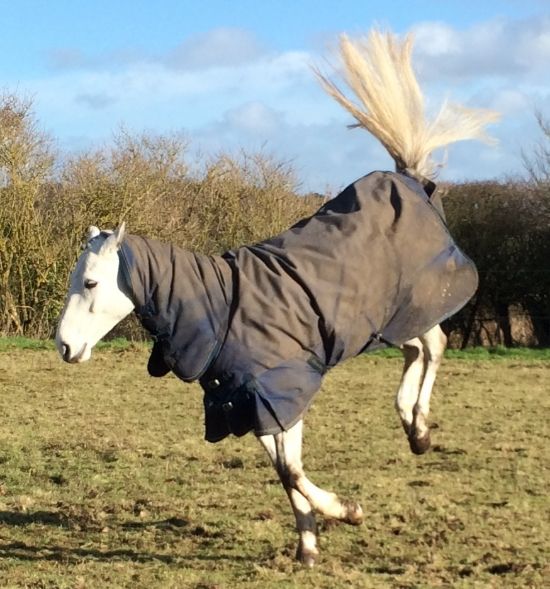 Posing in his new blingy browband:
Having a lovely sleepy lie in: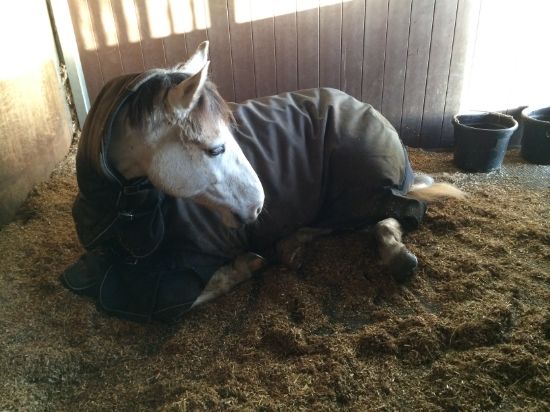 And finally today, in the sun shine after a tail wash (I'm very happy with how he is looking in this picture):
Thanks for reading.
xx
Last edited: