Joined

26 February 2009
Messages

2,997
Location
Ok so apologies that this isn't CR but on Thurs night I was watching tv with hubby. Unusually we were late to start heading to bed (about 11.30) and since putting the cctv camera in the stable of my pregnant mare, I have been flicking the tv onto the camera for a looksy before going to bed.
Most of the time she looked like this: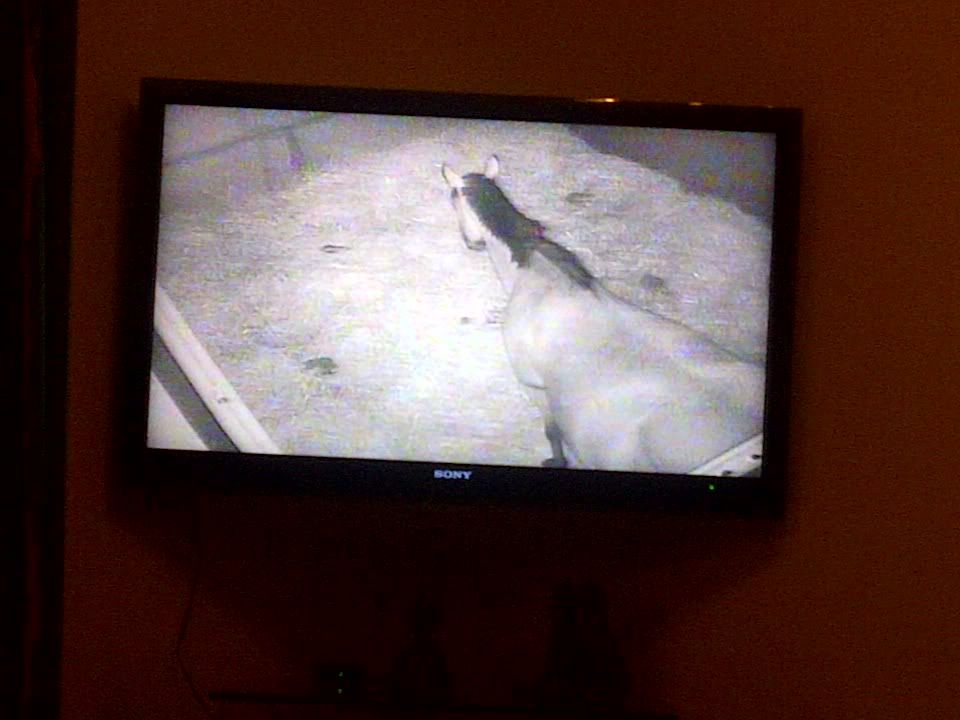 Which my hubby thought was boring - you only really ever saw her resting a foot, eating, sleeping etc. Strangely even though she did nothing, it was quite addictive!
We installed the cctv last week as my mare was 318 days on Sat (due at 340) so I thought this would be well in advance and we can sort out any issues we might get.
Anyway on thurs, when i flicked over she was standing near the water bucket - not really doing anything but then walked over to where she lies down and started turning a circle - she doesn't normally do this so I watched a bit more. then i noticed the amniotic sac pushing out and within a couple of minutes she had laid down and started pushing: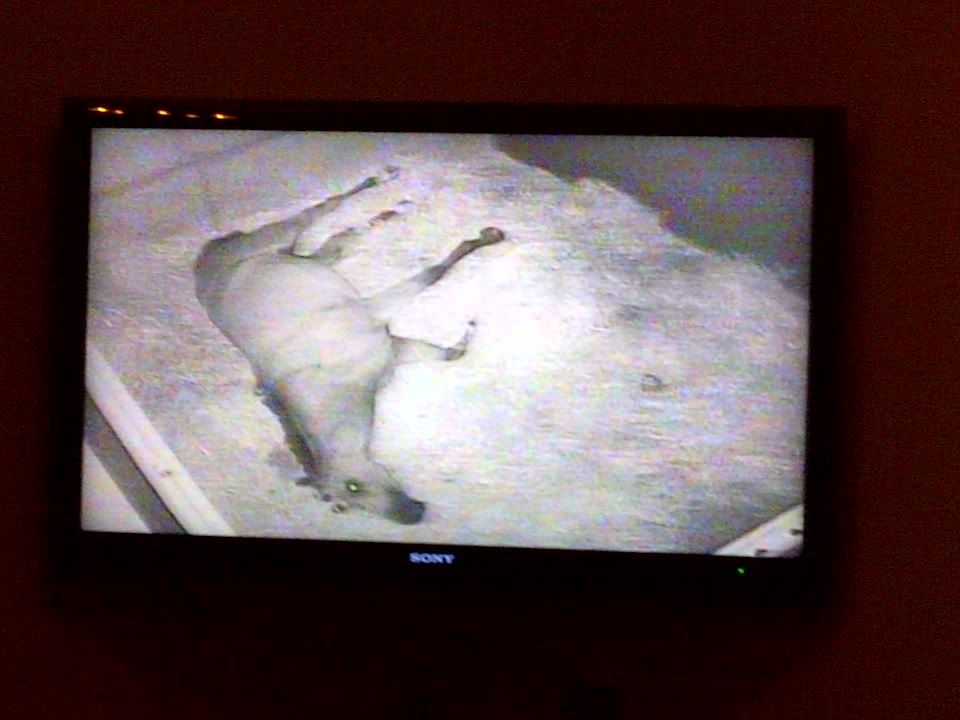 After ten minutes her foal was born: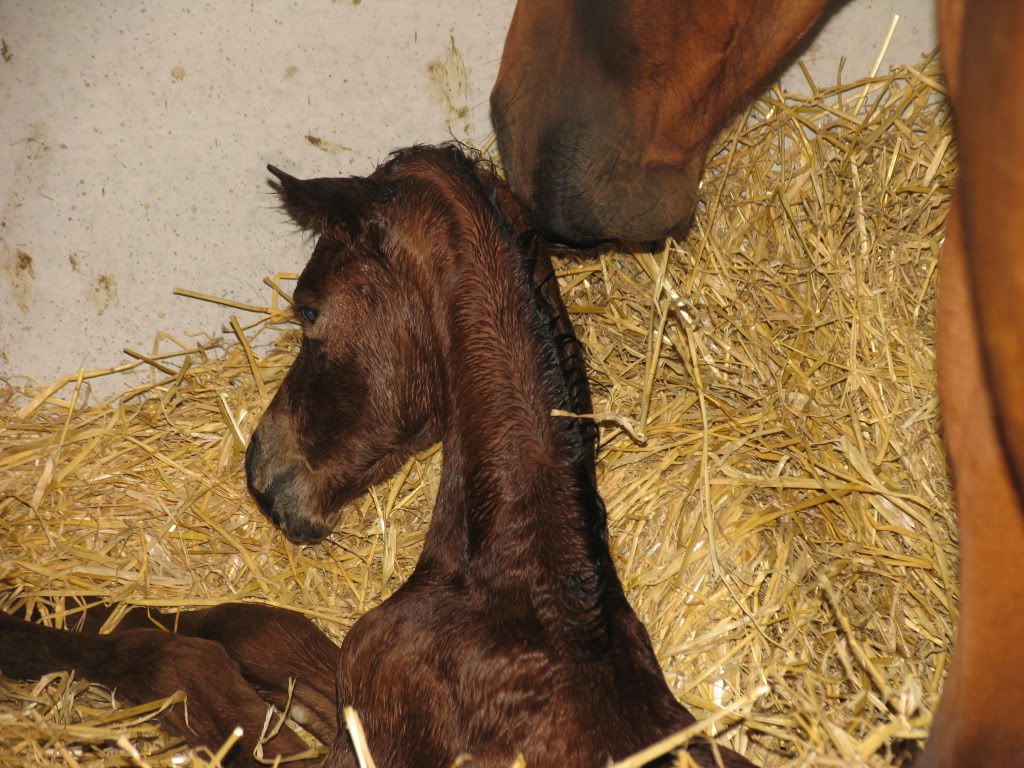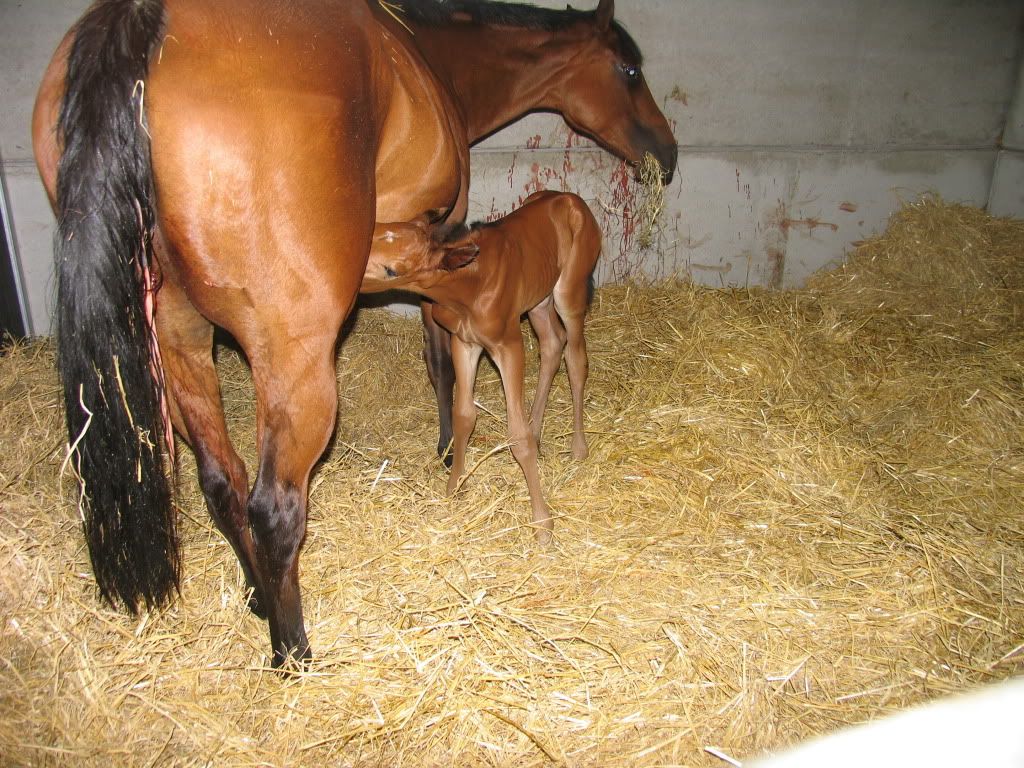 15 days early!
It took a while to get him suckling so he didn't look great for 24 hours, however the vet came out today to say his antibodies were very high and he was doing very well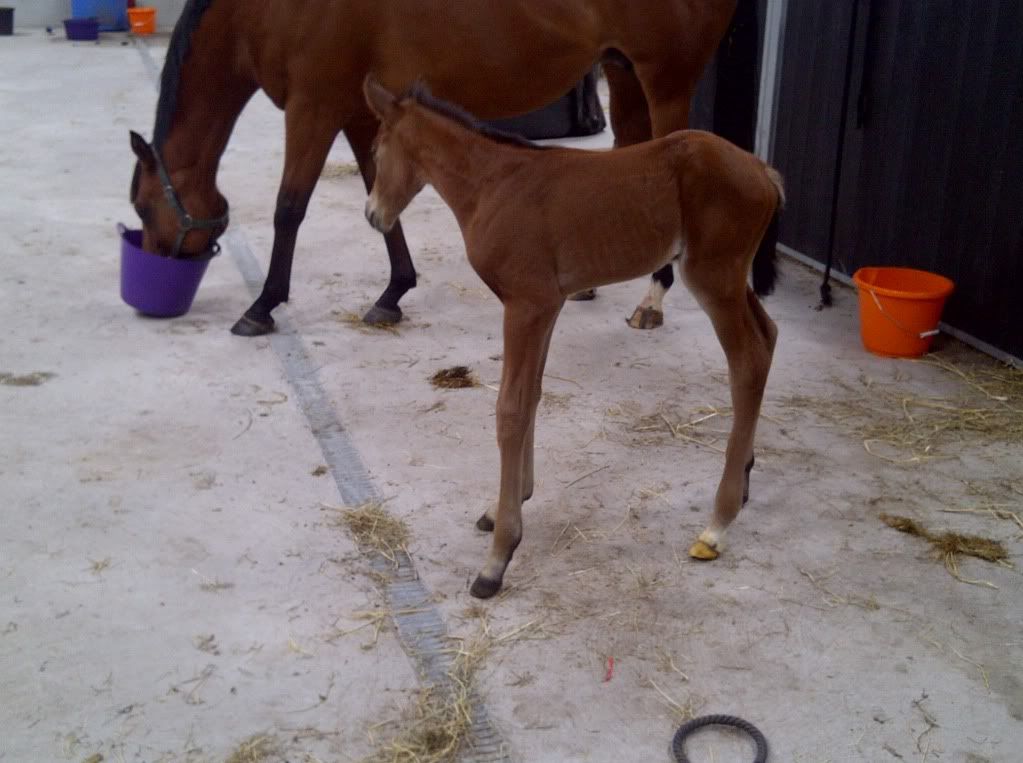 turned him out for 5 mins (as advised) but the rain came on so he came back in: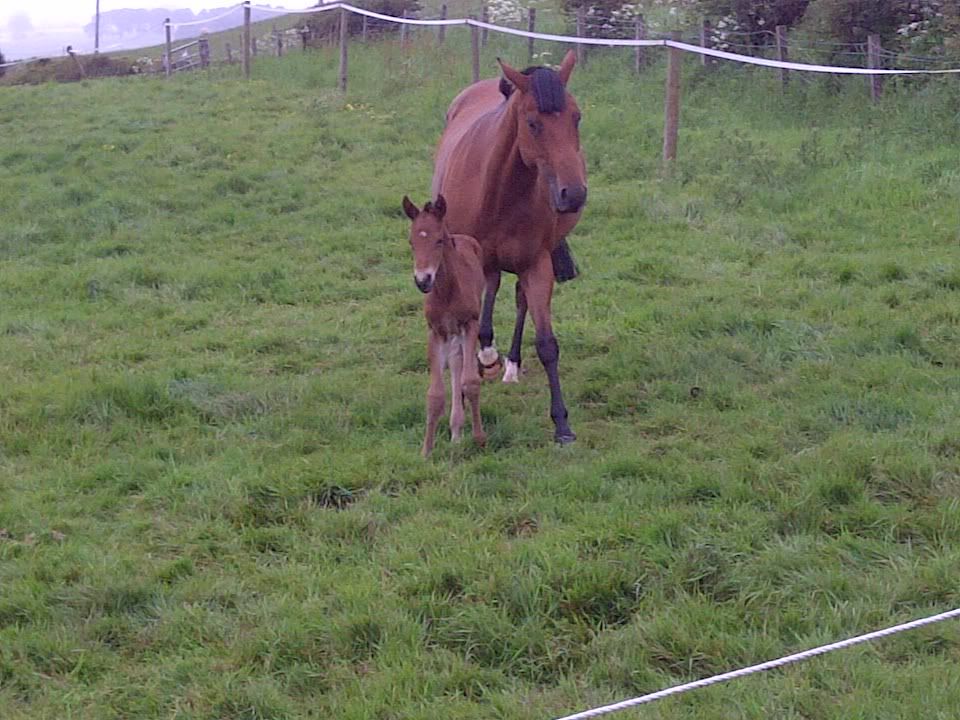 Mum is also doing fab as a first timer
No name yet, but my hubby wants his stable name to be Haggis!!
I know this should be in breeding section, but I only spend any time in CR