Joined

29 April 2006
Messages

5,404
Location
Well what an experience HOYS has been, what a truly special time we have had, and despite no placing, Jack was a complete superstar and we meet some lovely lovely people including Pootleperkin who will no doubt wow the crowds next year once G is mended!
I had never been before not even to watch and boy what a show! Jack was a saint, we were warned that horses struggle with the atmosphere of the caldene arena, Jack begged to differ! Instead he found the horse walk in the dark down to the caldene arena for evening exercise far more exciting probably due to the high speed trains 40 feet from him whizzing past and he proudly produced his ministry of silly walks not that I blame him!!
In the class itself he was just a sweetie, we are under no illusion that he's not a show horse but as a "Riding Club show horse" he pretty damn well ticks every box. The search for a star classes are unique in that the judges are miked up and comment to the audience about the horses throughout the class. Katie Jerram "got" Jack and was very complimentary about him, Robert Oliver on the other hand made some valid points but also made a couple of slightly unnecessary remarks making it very clear that he disliked Jack which was a little unfair in front of a packed audience but I took it on the chin....mostly because I was having such a jolly time I was oblivious to the PA system and didn't find out what had been said until after the class!! Needless to say we were unplaced but we have a beautiful finalist rosette and gorgeous photos to prove that my gypsy pony did in fact strut his stuff at HOYS!
So Jack now gets a well deserved mini holiday from competing to turn into a woolly mammoth! This year he has galloped round Badminton, cantered round the main arena at Hickstead on derby day and flicked his toes like only a gypsy pony pretending to be a show pony can at HOYS, he's a bit of a star!
A few photos hopefully below, got some lovely pro pics but sadly no permission to post, these will give some idea though
Warming up under the NEC cranes!
Shiney pony!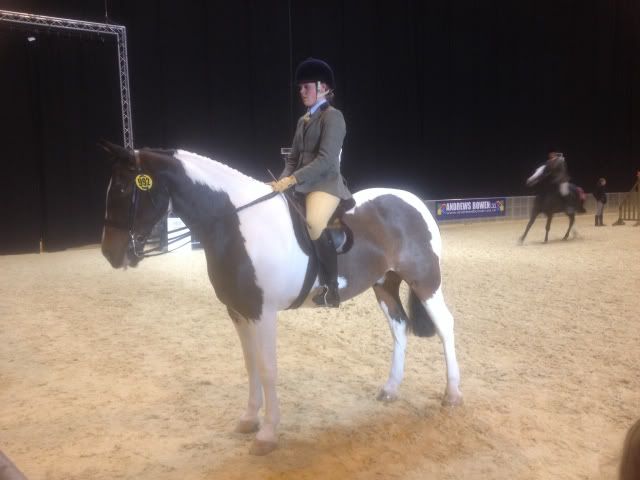 All over!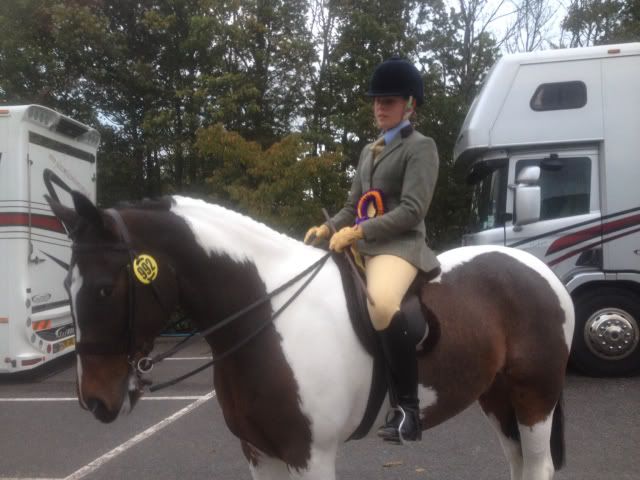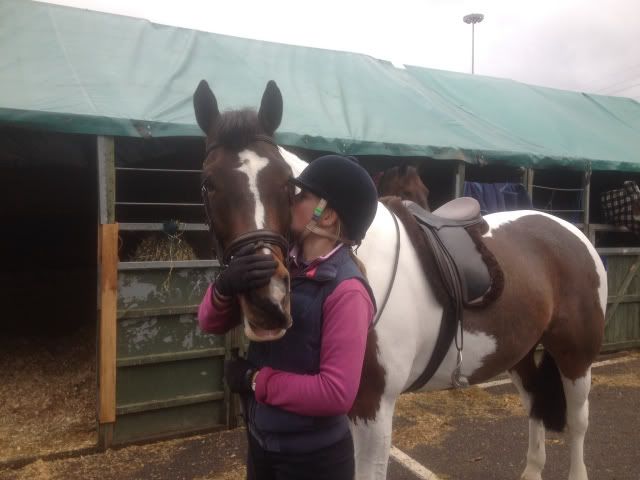 Jack's not sure he wants a kiss but he's getting one anyway!
Last edited: