Joined

8 March 2006
Messages

12,705
Location
Well it has all gone pretty well today.
She was delivered at about 12.30 and has been a very well behaved little girly ever since.
She arrived very sweaty bless her, but she let me bath her a little, just to get rid of all that crusty sweaty stuff
Bought my friends mare on the yard who could be her mum as you can see in the pics to keep her company in her new strange surroundings!
Thought it would settle her on arrival and it helped, in fact she likes my friends mare Bonnie alot already bless her.
She has been very sweet and quiet so far considering everything. She was a bit more unsettled in the first paddock we put her in, but then YO said to move her to another one and she was so happy right away, got her head down to munch (she now has horses in paddocks all around her).
She was used to being in a herd of mares so she has been excellent really.
Even though she was nervous and a little unsure after a bit of a day she let me catch her both times I needed to after her arrival.
She is only a baby at rising 3 and currently stands at 14.1hh and is bum high, reckon she will finish up 14.2/14.3hh.
She needs work on her feet being picked up as she is not used to it at all, but she will get there I am sure with practice.
Anyway, thats enough from me, here she is, Nell, my new baby pony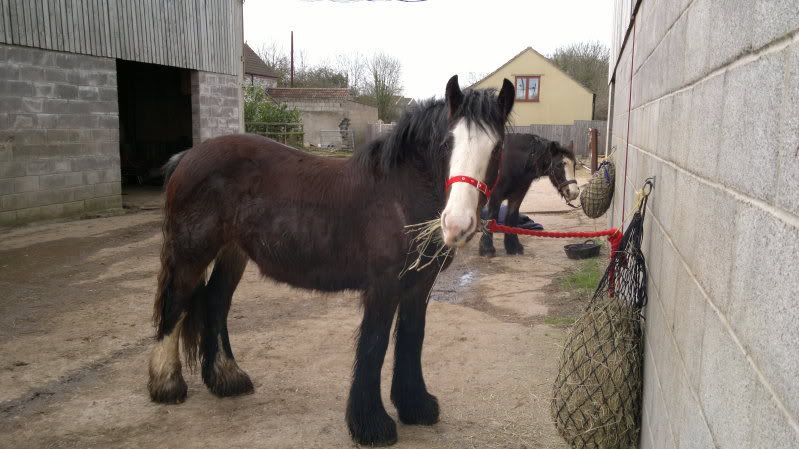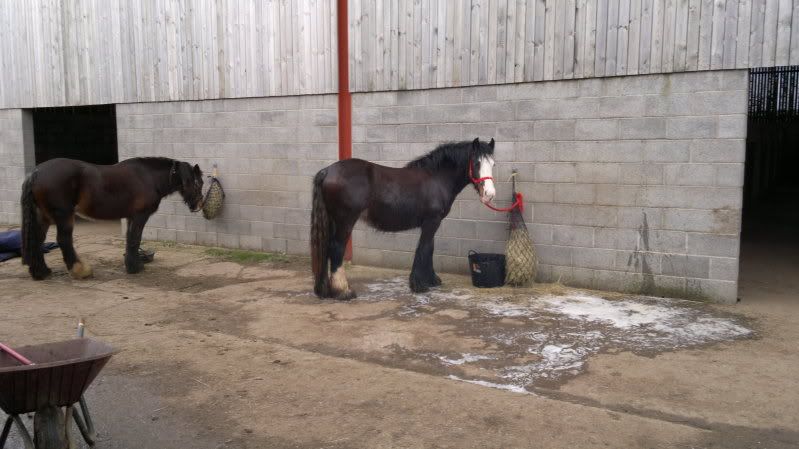 Me and her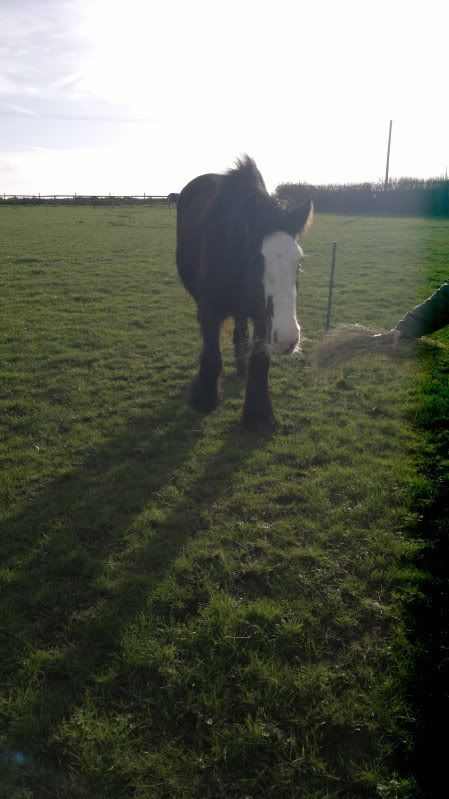 Sorry, lots of pics