Joined

15 November 2009
Messages

6,880
Location
Whilst idly browsing the net yesterday afternoon I saw on the BD forums that the first lot of wildcards had been issued... Rushed to look at the homepage and was over the moon to see we have got one for the PSG
I'm so so so happy for CS, he deserves this. His way of going has improved hugely over the last year, but also his attitude and work ethic have more or less (!!!) turned over a new leaf and he deserves this chance to shine.
The 2013 Winters were a big milestone for us; I felt that being at a stay away show like that made us both man up and kick on a bit and I'm hoping it has a similar effect this time round.
And both the boys have of course got new bling to take with them from the fantastic Equiture!
CS is his new megabling: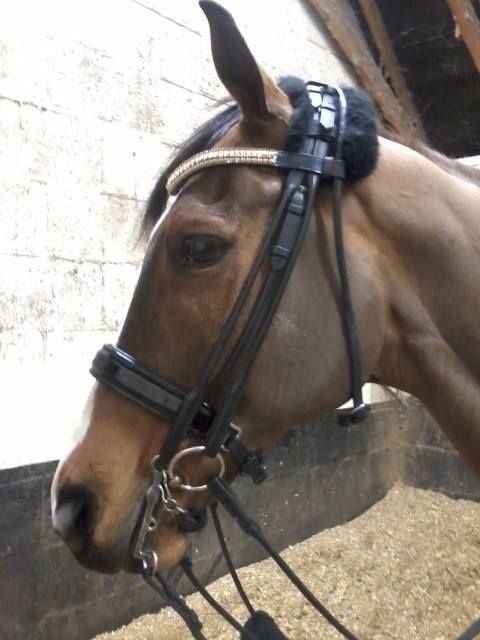 Figs is being made up so here's a nice headshot of his current on in the meantime: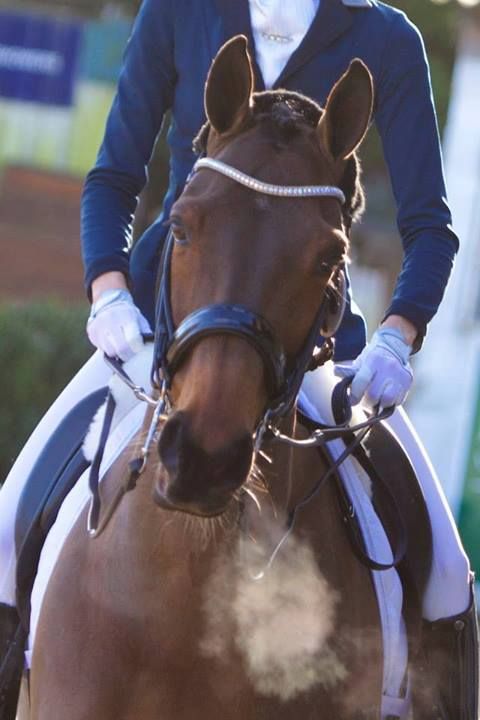 And a little something else... New sparkly navy blue Harry's Horse booties from Fur Feather Meds (looooads of yummy colours available!) and sparkly 'garters' too: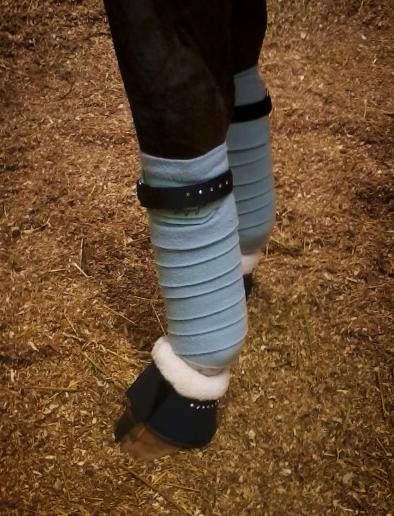 Having done a lot of reading, on here and also the general net about the re-training of reactions (to spooky or unsettling situations) we now have a once night a week spook night at sparkle towers.
Last week it was the pit of doom as per NMT's Keysoe report, and this week the tunnel of death... Fillers with plastic bags tied onto them!!! (the gale force winds really added to the effect...)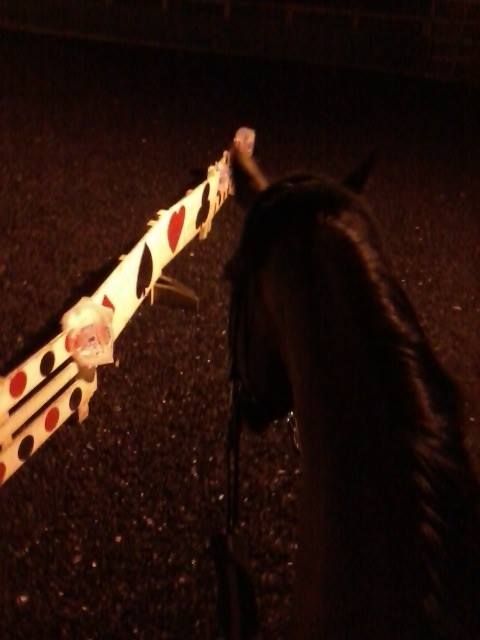 CS is encouraged to turn his slight tension in to energy, to take that spook and turn it in to a piaffe or passage. After initially warming up by riding med trot and canter through the tunnel he then came round and piaffed through. He isn't a spooky horse generally, but can mentally shut down and go behind my leg at shows. So hoping this encourages him to use the tension more productively.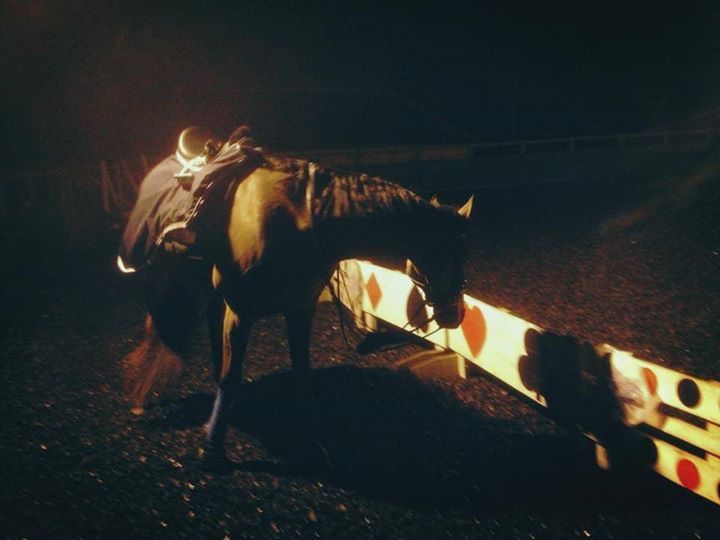 Fig on the other hand has the natural inclination to block with his neck and go shooting off. So, NMT worked on calm halts (and pats) before/in/after the obstacle, and asking him to stay soft and round through his neck before moving forward again. By the end of the session Fig was cantering through on a long rein quite happily
The boys have a joint date at Vale View next week so will be interested to see how they are